The Long Way Home Just Got More Comfortable
The Gold Wing will go down in history as one of the most legendary, long-running touring motorcycles ever built. They began production in 1974 and haven't missed a year since then. The 2020 model sure looks nothing like the 1974 version, and for 2021 Honda made sure to bring the ruckus (sorry) with a plethora of comfort updates to keep this bike permanently on the "long way home".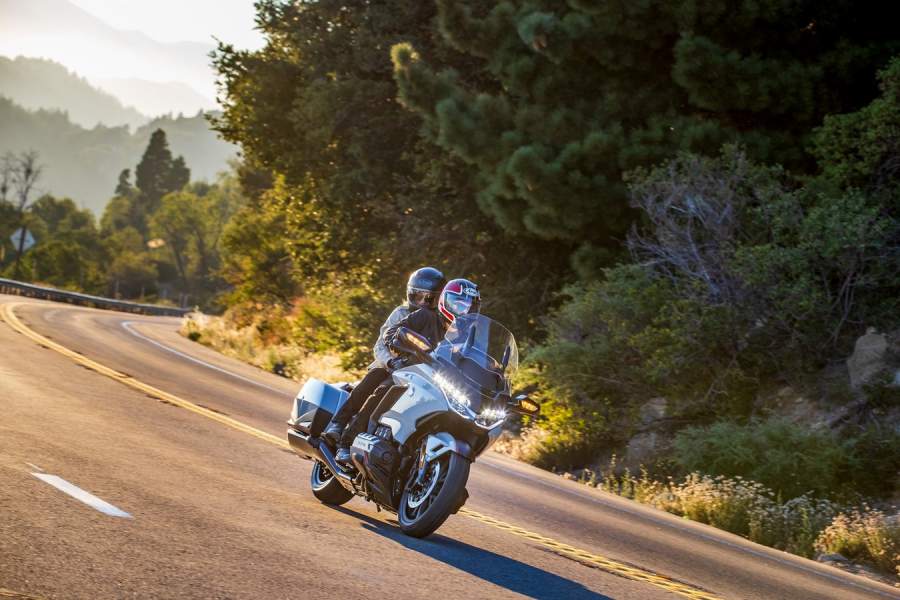 The first major comfort update starts at the stereo system. Honda says the new sound system has improved clarity and presence so you can hear it better at highway speeds.
If you manage to snag the top-of-the-line Gold Wing, you'll benefit from an 11-liter boost in storage capacity with the on-board luggage system. 121 liters of storage space is much appreciated when you plan on selling your house to live as a road bandit touring the word on your Gold Wing. The backrest leaning against the storage cases on the pillion seat also sees an update in shape and geometry; hopefully, it's even more comfortable than before.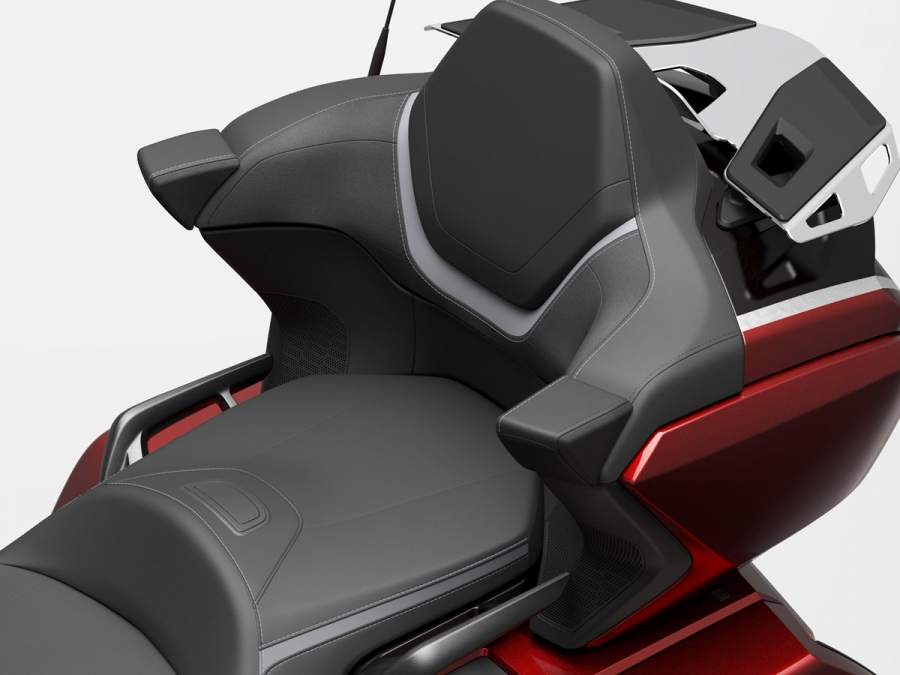 Beyond the comfort changes, the 2021 GL1800 Gold Wing will be available in a brand new color called "Pearl Deep Mud Grey" which looks exactly how it sounds. The Tour edition will be available in Gunmetal Black, and if you're interested in riding with a DCT you'll 'unlock' the Candy Ardent Red colorway.