The Auction Starts on October 23
American Honda and Iconic Motorbikes teamed up to auction off a pair of rare Honda motorcycles. All of the proceeds will go to help children and teens with brain tumors through the Pediatric Brain Tumor Foundation. The motorcycles are a couple of truly exotic machines. They are the 2001 "Jurassic Park" RC51 sportbike and a 1981 CBX.
These two bikes were shown at the L.A. Ride for Kids event during the past weekend. Now they will go to auction starting on October 23. You can bid on the bikes at the Iconic Motorbikes Auctions website for the RC51. The auction will last a full week. After that bike sells, the CBX will go up on the same website and also be up for a full week.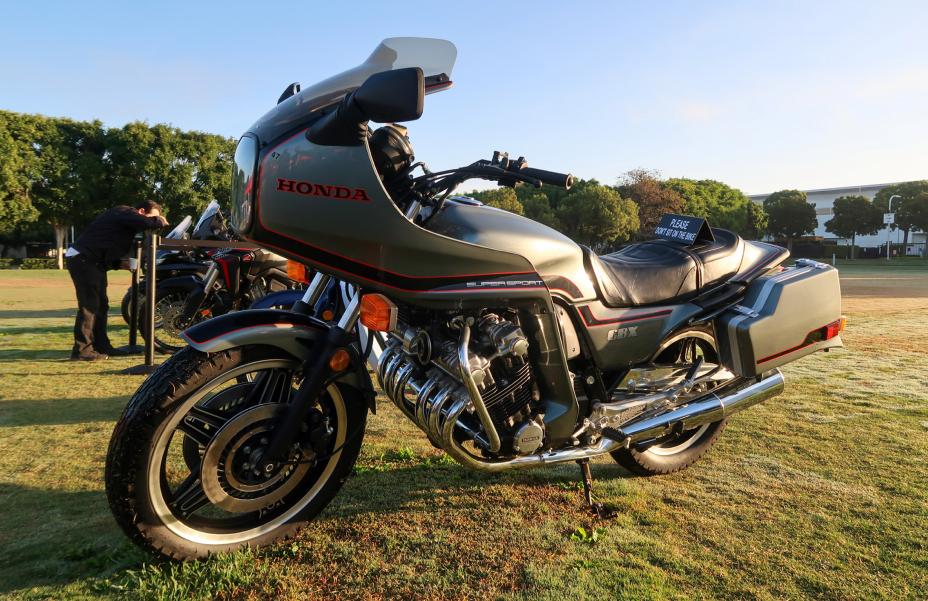 "For nearly three decades, American Honda has demonstrated an incredible commitment to kids battling brain cancer, and they continue to step up in exciting and remarkable ways to help us cure this devastating disease," said Mark Edmiaston, Chief Development and Community Engagement Officer, Pediatric Brain Tumor Foundation. "The auction of these two bikes will fuel lifesaving research and life-changing support for families navigating a child's brain tumor diagnosis."
It's cool to see Honda doing some real good with these bikes. They're both interesting machines, and I hope to see that they raise a whole heck of a lot of money.