They say imitation is the most sincere form of flattery and the new Honda VFR800X has flattered the BMW R 1200 GS.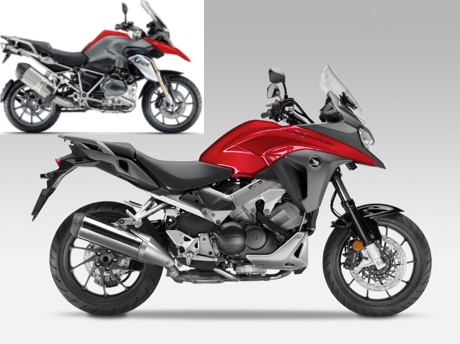 The 2015 VFR800X, or Crossrunner, has received a makeover which makes it look pretty similar to the big GS which is now the top-selling road bike in Europe and second-best-selling adventure bike in Australia.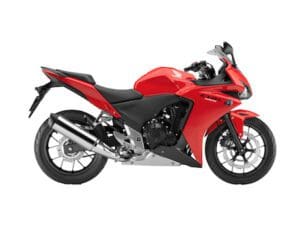 Like the new GS, the VFR800X is water-cooled and the radiators shrouds now form a similar shape to the GS (albeit at a different angle) with the new styling. Other similar styling cues are the beak, exhaust, and tank and seat shapes.
For 2015, the VFR800X gets a new exhaust, slimmer dual radiators, improved low and medium power and torque, optional top box, and new instruments.
Honda Australia marketing chief Glyn Griffiths says the new Crossrunner will arrive in January in Candy Arcadian Red or Pearl White for a Manufacturer's List Price of $14,499 which is $100 less than the road-going VFR800.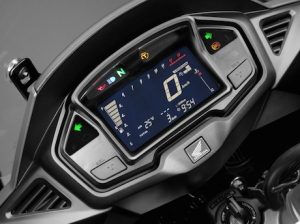 It is still powered by the liquid-cooled, 16-valve, 782cc, DOHC 90° V-4 engine with PGM-FI electronic fuel injection, but it now has Honda's HYPER VTEC system with a refined two to four valve transition, depending on engine revs. It also still produces 78kW of power and 75Nm of torque, but with more in the low-to midrange.
Honda has also revised the subframe to make it stiffer and lighter, added a sump guard to protect the engine underside from road rash and made the seat adjustable with two height options.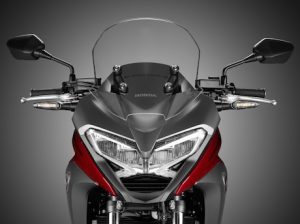 The redesigned LCD instrument display includes fuel gauge, fuel consumption, water temperature, gear-position indicator, ambient temperature, and clock. It now comes with five-stage heated grips and automatic indicators.
Unlike the cock-eyed face of the GS, the Honda thankfully sticks with its handsome X-signature LED headlamp.