Honda has embarked on a discount war over the past year in an effort to return to the top of the road bike sales after Harley-Davidson has repeatedly topped the list.
We suspect with the motorcycle industry first-quarter results due in the next couple of days that the news isn't great for Honda.
That's why they are fighting back with discounts.
In February, they dropped prices by $500 on the CB300F as well as 2016-model CBR300R, CBR500R, CB500F, CBR1000RR and Special Edition Fireblade CBR1000SE.
The discount war continues during April as Honda conducts its Red Sale with discounts on learner bikes, adventurers, sports bikes and farm ATVs.
Most offer "Honda Dollars" deals which means you can choose to take that amount off the price, or spend the money in the store on Honda accessories or riding gear.
There are also finance offers and ride-away prices, which means free on-road costs.
The Red Sale discount war includes "great deals" on the most popular adventure bike in the market, the Africa Twin.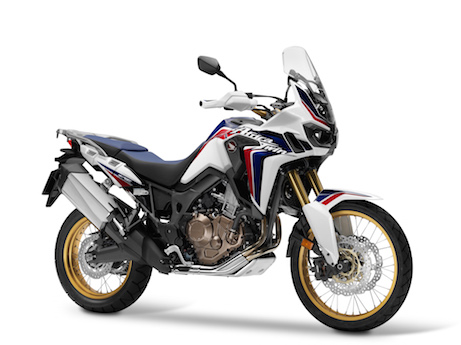 They are also offering 500 Honda Dollars on the CB500X learner-approved novice adventurer.
Other LAMS models in the sale, include the tiny Grom at $3999 ride away, or its "bigger street fighter brother" the CB650FL at $9999 ride away.
The LAMS CBR500R is also being offered at $8099 ride away for 2016 year models or older to clear floor stock.
Honda Dollar deals are available on a range of ATVs, including $500 on the TRX500FM2 with electric power steering.
Deals on kids' fun bikes include $300 Honda Dollars on the CRF110F and $400 Honda Dollars on the TRX90X.
And for bigger kids, there are discounts on the 16YM CRF230F and 16YM CRF250L trail bikes and across the Honda scooter range.
The Honda CRF250R is being offered with 1.99% finance and comparison rate during the Red Sale.