Honda Australia has voluntarily recalled the learner-approved CB500 R sports bike and CB500 F naked bike over fuel leaks.
The notice issued through the Australian Competition and Consumer Commission says the float arm on the fuel pump level gauge may break off, due to reduced strength during usage.
"The float arm will move around inside the fuel tank, causing abnormal noise and may short out the fuel pump causing the motorcycle to stop suddenly, posing an accident hazard to the rider and other road users.
Models affected are: CB500F – MLHPC45U*D5000001 TO MLHPC45U*F5200032; CBR500R – MLHPC44U*D5000001 TO MLHPC44U*F5200640.
Owners should contact their Honda dealer and arrange to have their motorcycle repaired "at their earliest possible opportunity".
The good news is that Honda will carry out any necessary repairs free of charge and no accidents or injuries relating to the fault have been reported so far.
This follows a recall in the US in March for the same issue on the CB500R, F and X.
The Honda production line in Thailand was reviewed last August to stop any more motorbikes from being built in this way.
The CB500 was also recalled in February to check for oil leaks.
The recall notice claimed that due to "an incorrect procedure during manufacture" of the rocker arm shaft sealing bolt, it may come loose causing oil to leak from the CB500's engine. "If the oil leak is undetected or unrepaired, loss of engine oil could cause engine failure or seizure," the recall notice said.
Bikes affected are:
CBR500RA – MLHPC44U0D5000001 TO MLHPC44UXD5000829
CBR500R – MLHPC44U0D5000189 TO MLHPC44U9D5000773
CB500F – MLHPC44U2D5000012 TO MLHPC45U3D5000248
CB500X – MLHPC46U4D5000001 TO MLHPC46U2D5000112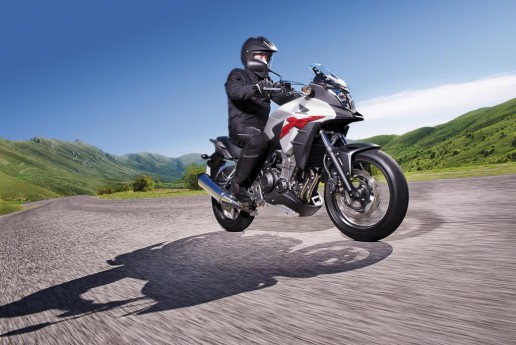 Recall notices are issued by the manufacturer through a voluntary industry code under the ACCC.
Despite hundreds of recalls by various automotive manufacturers, none has ever been mandatory.  All have been issued by the manufacturer.
While any recall is not good news for the manufacturer, it shows that they are largely diligent in fixing problems.
If you believe there is an endemic problem with your bike that should be recalled, contact the ACCC on 1300 302 502.
To check whether your motorcycle has been recalled, click on these sites: