Honda has filed patent drawings for a retro bike that looks a little like its 1980s six-cylinder CBX with a bubble fairing.
It would be a competitor for retro models such as the BMW R nineT Racer and Triumph Bonneville Thruxton (with optional bubble fairing) and the popular Kawasaki ZX 900 RS Cafe Racer with which it has a lot of resemblance.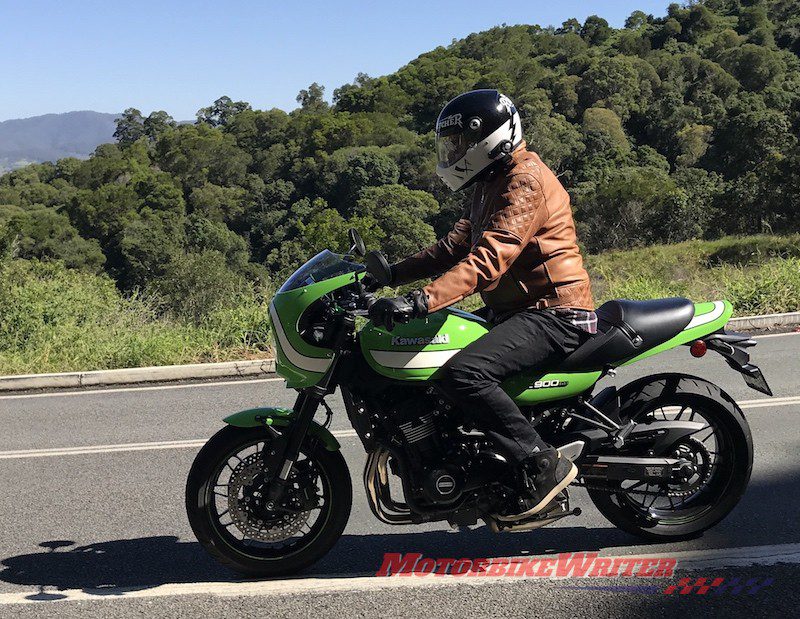 The original CBX was made from 1978 to 1982 and powered by a 1047cc transverse inline six-cylinder engine with 76kW of power (105bhp) and 85Nm of torque which was huge for the times.
Like the new Kawasaki, which is a replica of the original Z1, the Honda drawings show it is liquid-cooled, not air-cooled.
It also has similar wheels to the Kawasaki which are multi-spoked mag wheels made to look like wired wheels, even though the original CBX had five-star mag wheels.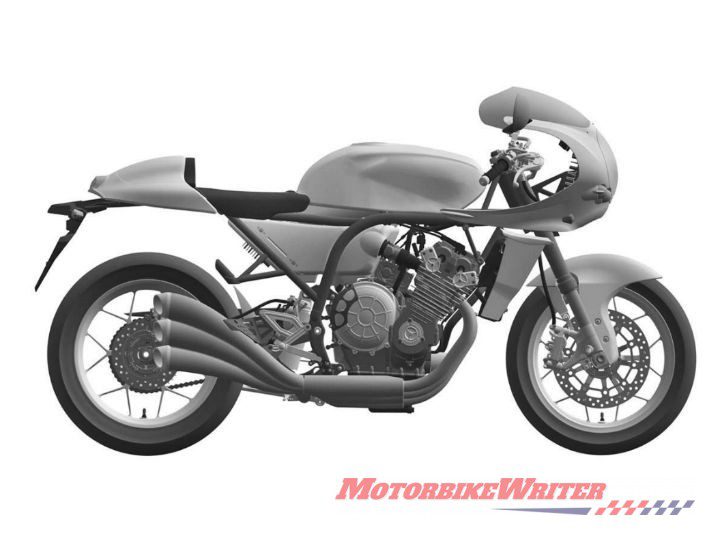 When BMW introduced its six-cylinder K 1600 series, the pistons were offset so they could be crammed closer together and the engine wasn't too wide.
However, the Honda's pistons appear to be in line in these drawings, making the bike about as wide as the original.
CBX departures
In one major departure from the original six-cylinder model, the drawings show a bike with six pipes — three each side, while the CBX had a muffler each side.
Another departure from the original is the clip-on bars like the dropped bars on the Cafe Racer version of the Kawasaki Z900RS, not the straight bars of the rigging CBX or the Z900RS.
This bike could be shown as a concept bike at the Intermot motorcycle show in Cologne in October or EICMA in Milan in November.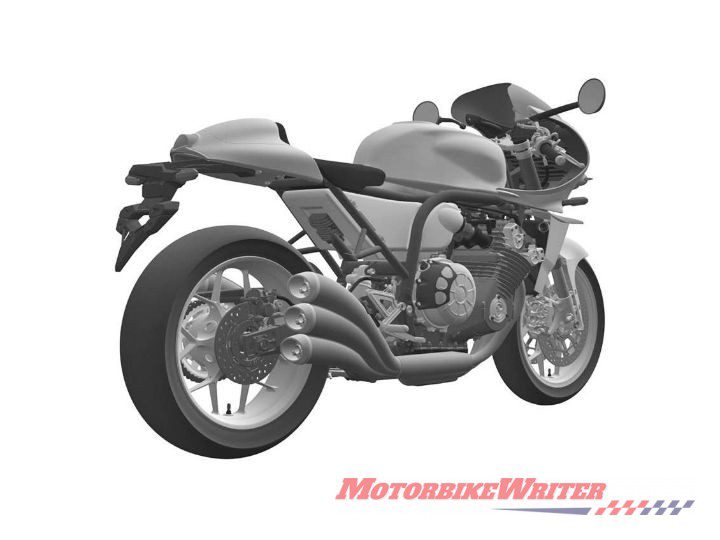 But unlike most concept bikes, it appears production-ready wth mirrors, indicators and even rear pillion pegs, despite the rear seat cowl.
We wonder if it will be called a CBX?