Honda's finally revealed their long-anticipated Hawk 11 – and by the looks of it, we've just been given a retro café racer that promises bang for buck in the power sector without costing a pretty penny in maintenance.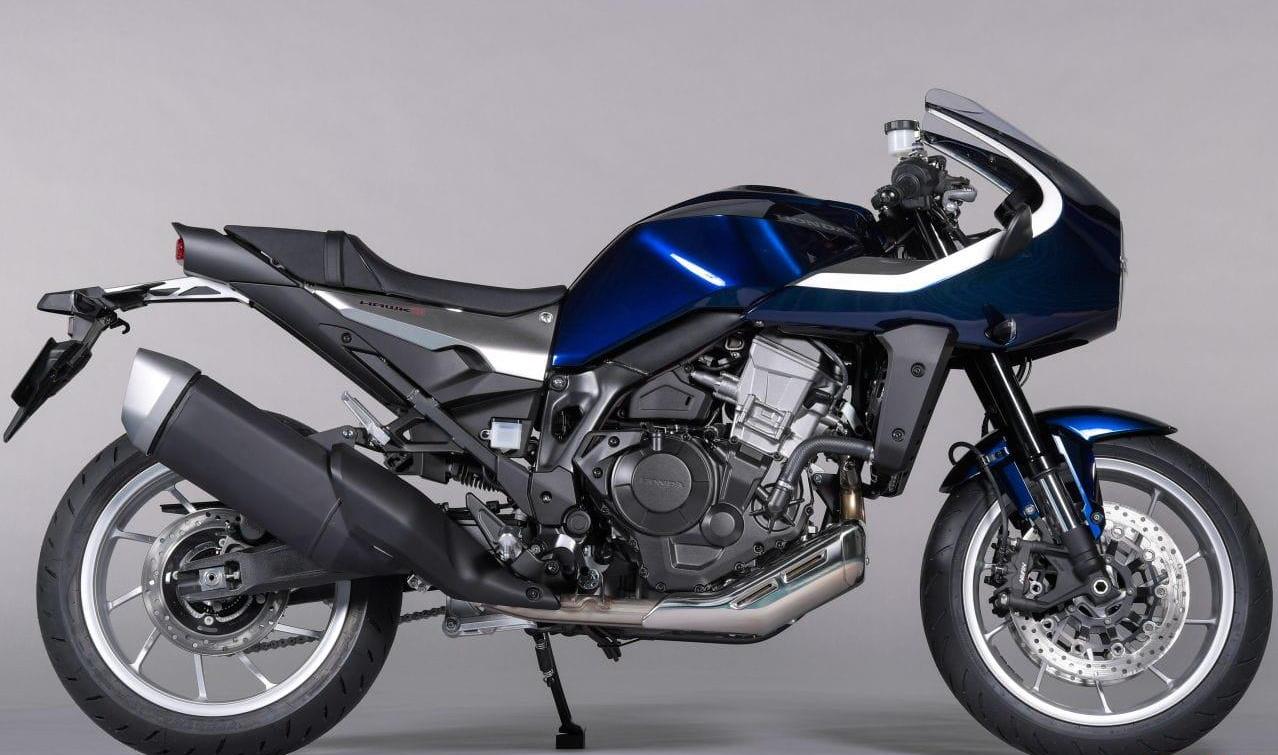 The tongue-in-cheek mathematics of this prediction comes from the following facts:
According to the report from

MCN

, the Honda Hawk 11 is

"built around the same 1,084cc, liquid-cooled, eight-valve, parallel-twin that powers the Africa Twin adventure-tourer, the Rebel 1100 cruiser and the so-far-Europe-only NT1100 sport-tourer."

Given the popularity and quality of the Africa Twin and Rebel models, we're pretty much guaranteed a bulletproof thumper capable of 101hp and 77ft-lb of torque. 

The frame was technically borrowed from the NT1100 tourer, though that model used the African Twin's chassis – another solid that pretty much guarantees quality along with the retro style.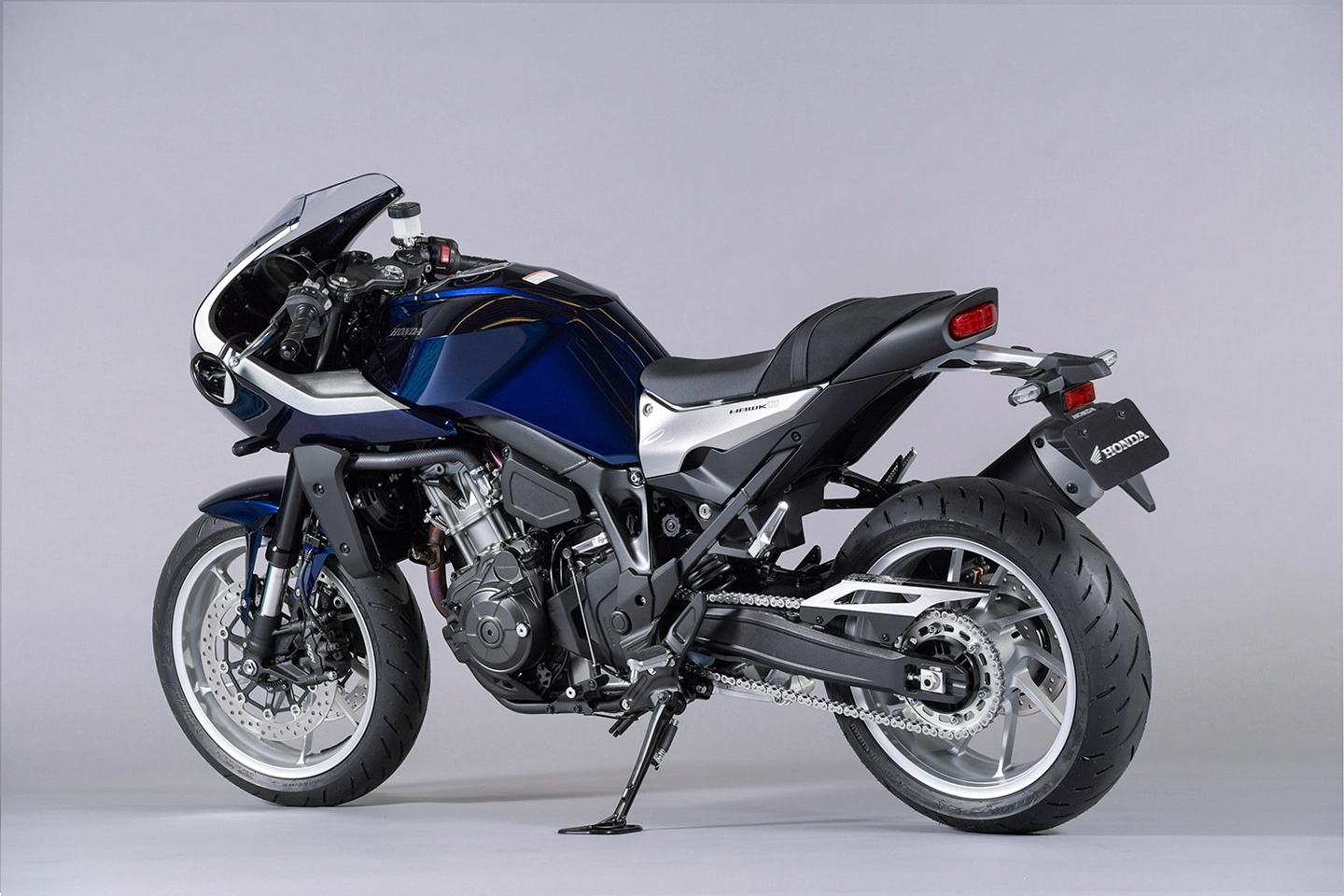 Add to this the 17-inch wheels, Nissin road-going brakes and Showa SFF-BP suspension (along with the aggressive ergonomic lean that comes with any café racer) and you've got yourself a very nice touring piece of pretty that can still take a decent lean and bear a respectable homage to its original namesake.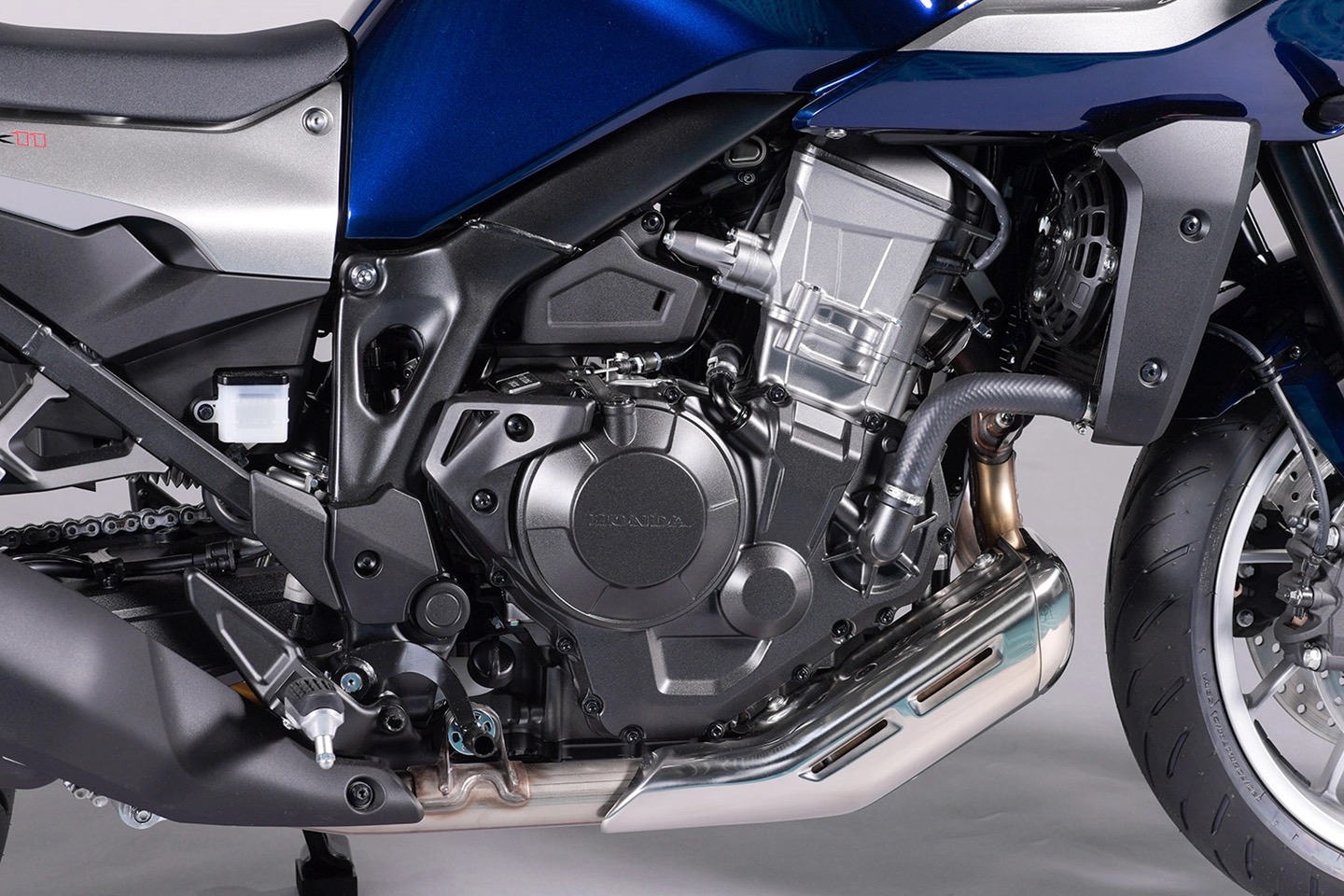 A heads up that this is no Euro5-compliant engine; as such, we're not expecting an EU debut – not for a while, anyway.  Pricing and production dates have yet to be doled out, but with the Africa Twin currently nipping the purse strings at $14,499 USD and the NT1100 valued at £11,999 / 15844.68 USD, we're expecting a price somewhere between the two.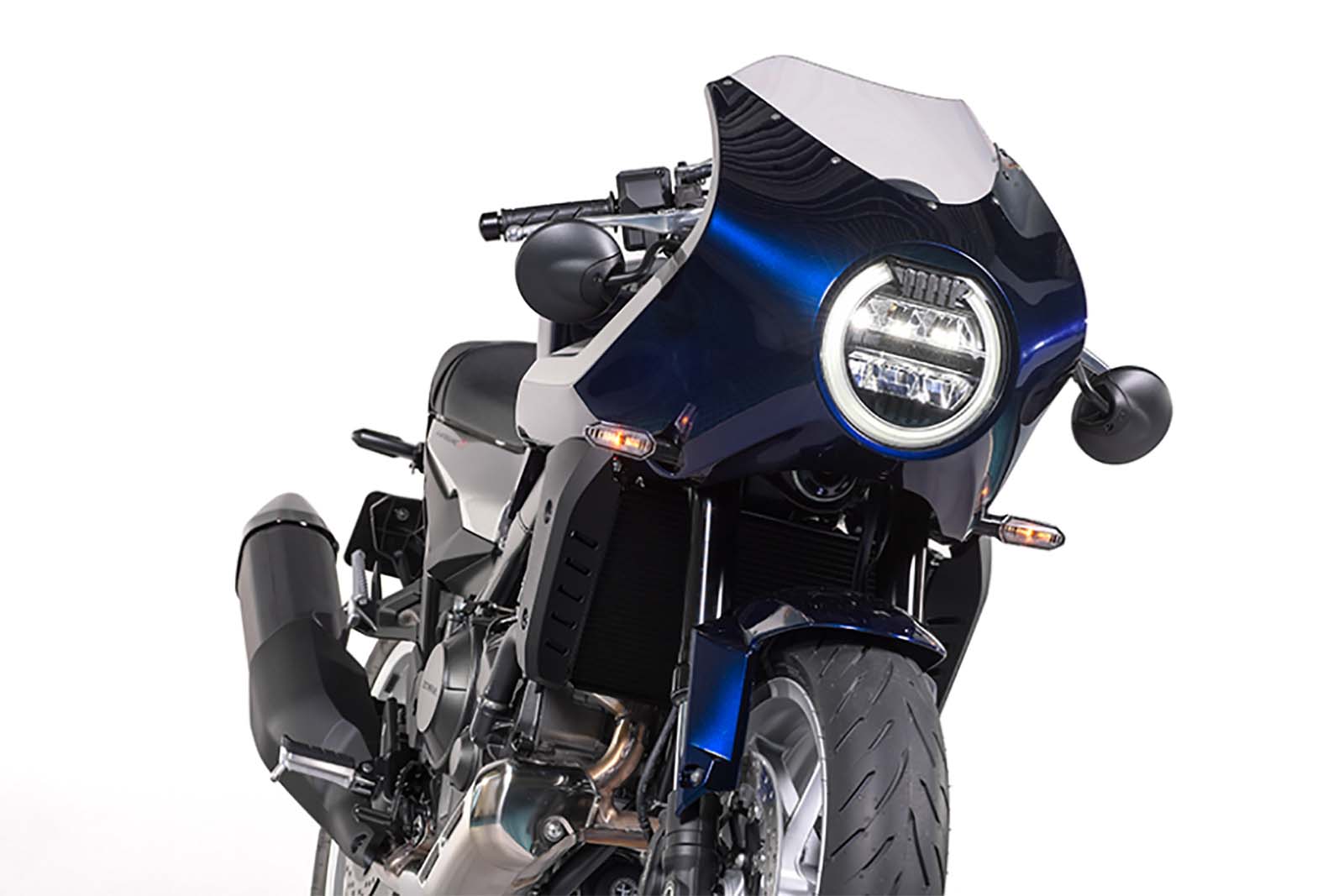 Stay tuned for more updates as they trickle down the pipeline by subscribing to our newsletter, where we curate the best of the latest and hand-deliver it to your inbox twice a week.  Drop a comment below letting us know what you think, and as always – stay safe on the twisties.