A hybrid four-cylinder Honda Goldwing could be revealed in October, but leaked photos show the traditional flat six engine.
The 2018 Goldwing will be unveiled on October 24 ahead of the Tokyo Motor Show. However, these leaked photos confirm what we already knew from a very early spy photo.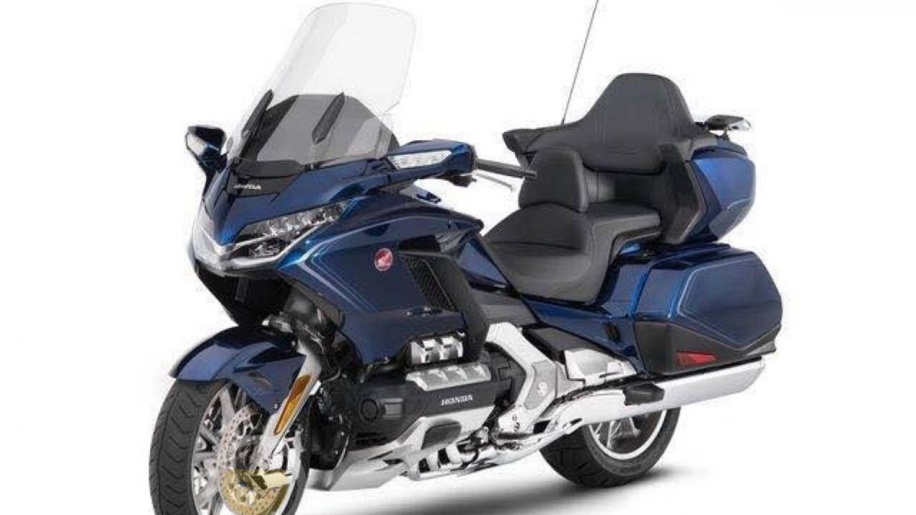 It will have hub-centre steering with a Hossack-like front fork that should prevent dive, lighten steering, no fork flex and improve lean angles.
The images also reveal LED headlights, a new digital/analogue instrument dashboard and comprehensive centre console controls.
While it shows a bike powered by a flat-six engine, we expect it will be upgraded to meet the next level of tough new European emissions controls; Euro5.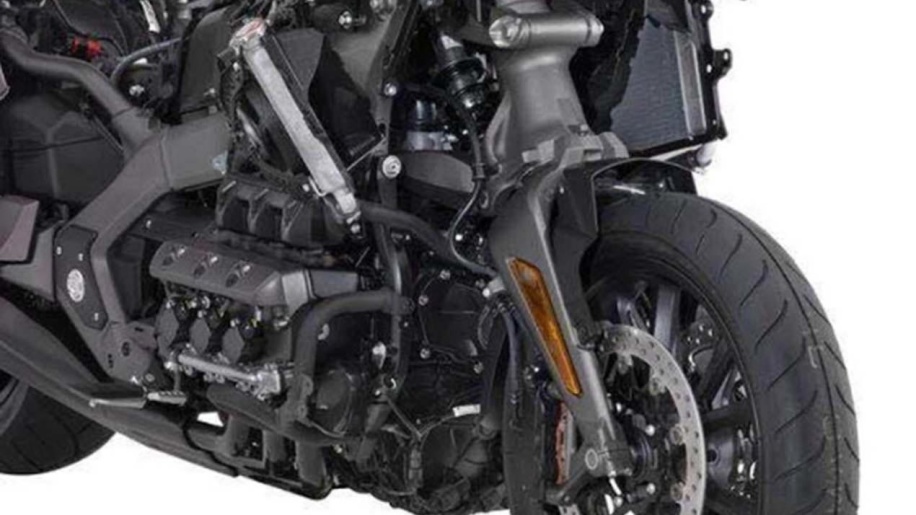 There is also talk of a four-cylinder version and possibly a four with an electric motor in a hybrid arrangement.
The photos don't show this, but Honda recently signed a deal with Hitachi Automotive Systems to develop and make motors for electric vehicles.
Honda made its first petrol-electric hybrid car in 1999 and has produced many electric concepts over the years and make hybrid cars.
A move to hybrid motorcycles makes sense and a Goldwing would be the perfect platform.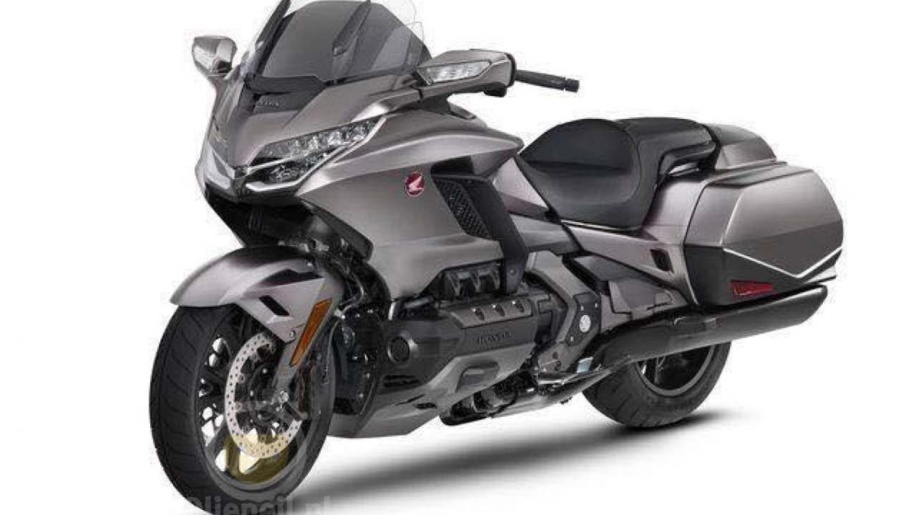 Also, if we look at the recent Honda patents, the Goldwing could include any, all or none of the following: blind spot alert, three-wheelers, emergency braking, turbo engines and even motorcycle air-conditioning!
More likely, we will see a Goldwing with traction control, cornering ABS, electronic suspension, dual-clutch automatic transmission, engine modes and a new frame.
Honda is also expected to reveal stripped down F6B and F6C versions at the Tokyo Motor Show.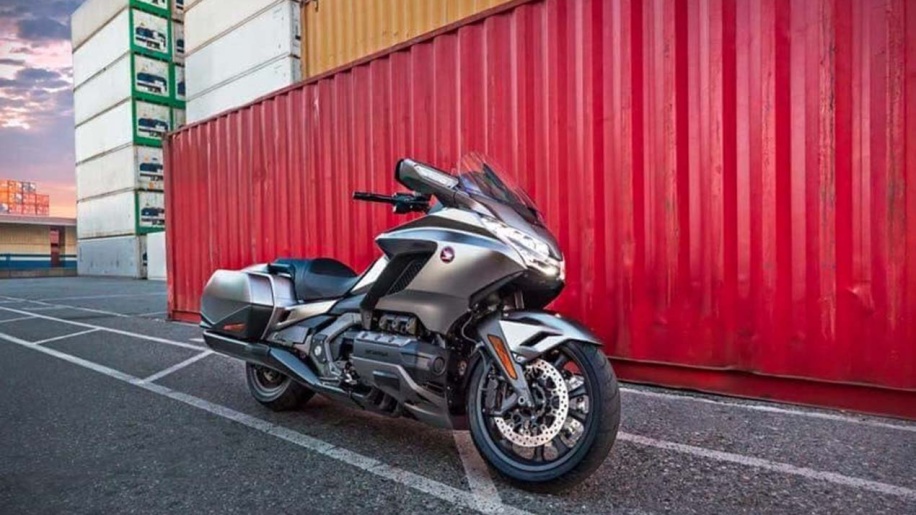 Airbags retained
We suspect that the bike will retain an airbag option, despite the massive worldwide recall on Takata airbags and the recent death of a Sydney CRV driver.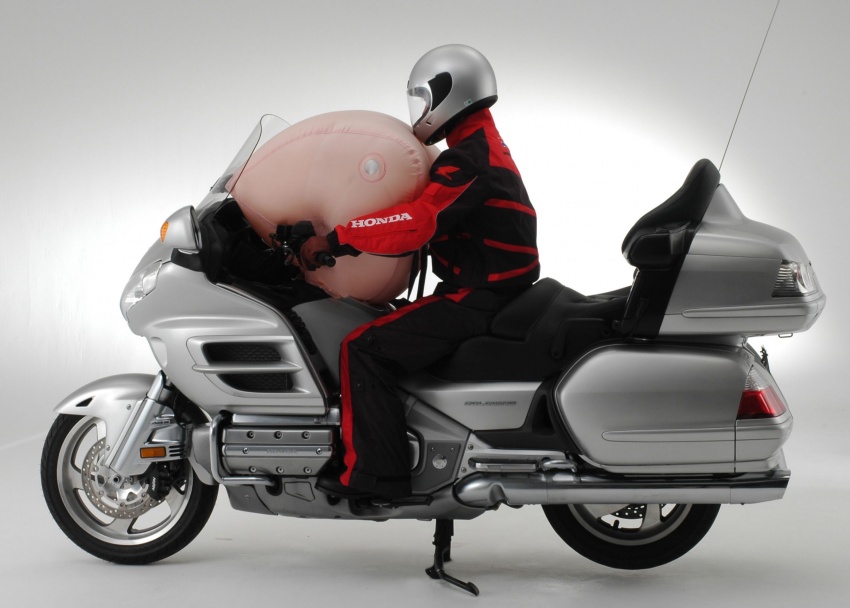 Honda Australia recently issued a plea for Goldwing owners to come forward and have their bike's airbag inspected after the official recall last year.
So far, less than a third of the 522 bikes affected in Australia have been returned to dealers for repair and to fit new inflators.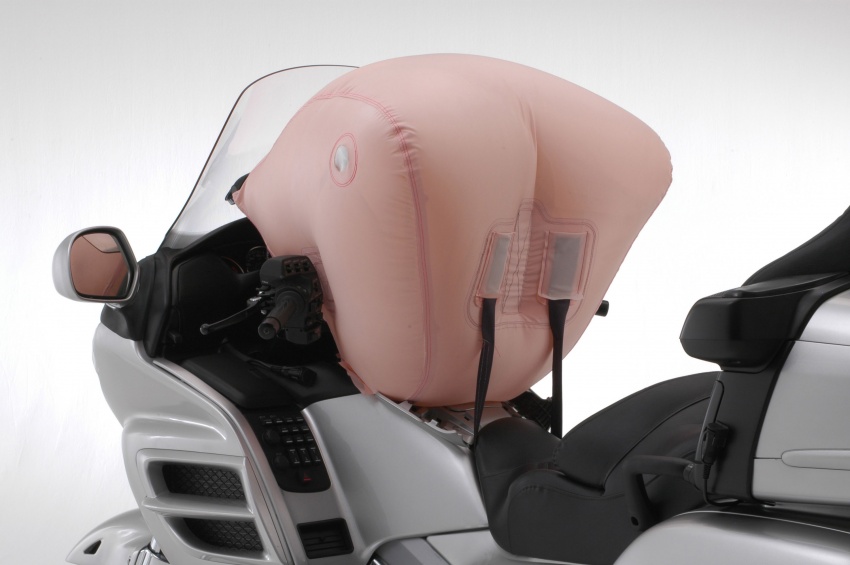 Meanwhile, Honda seems committed to airbags on motorcycles and scooters.
In fact, the company recently exhibited an airbag designed for scooters at the Honda Meeting in Tokyo.
It appears to be a different type of airbag to that deployed on the Goldwing with a high and wider cushion.