Honda has filed a patent that indicates it may be planning to extend its Goldwing double-wishbone forks to other bikes in its range.
Two patent drawings show the suspension being used on a neo retro CB1100 and a C125 Super Cub scooter.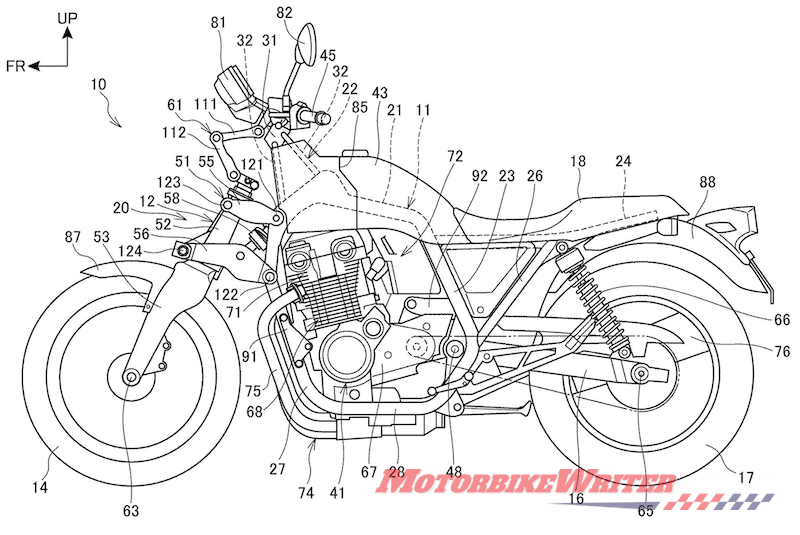 So anything in between could be suitable for the suspension.
To us, it looks similar to BMW's duolever suspension which is expensive, heavy and lacks feel. However, the advantages are a lack of dive under brakes and the ability to soak up big hits.
Honda's Goldwing suspension uses a similar system invented by Scot Norman Hossack.
The suspension system is similar to those on some sportscars, but instead of a hub-carrier and wheel attached to the end of the wishbones, it has a solid front fork attaches to the front wheel.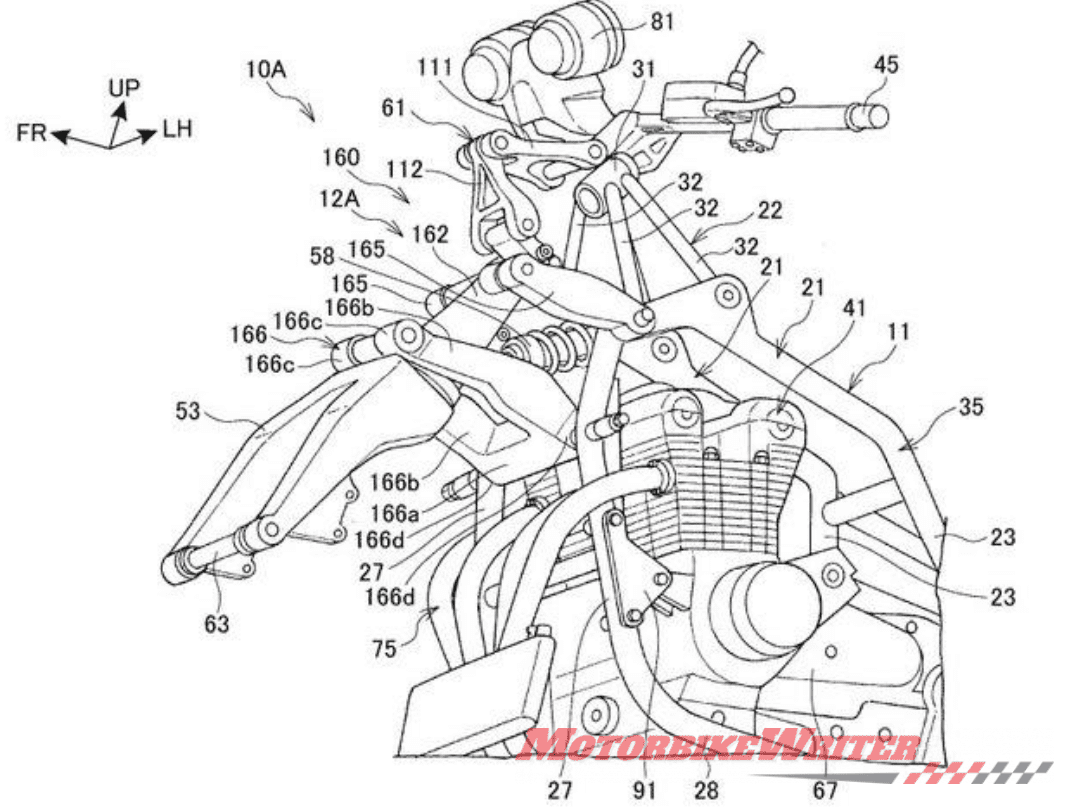 While it may provide great traction, comfy ride and precise steering, it doesn't really suit the retro styling of the CB1100 and we think the weight may defeat the advantages on a Super Cub.
But it could have advantages on some other bikes in their range.
Forks patents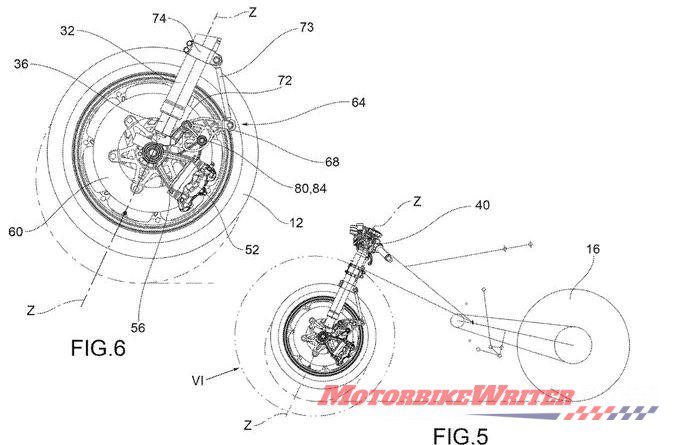 It follows recent patent by Aprilia for anti-dive forks and is one of many patents Honda has lodged in the past 18 months, including one for suspension that works via artificial intelligence to predict and adjust damping.
While some of the other Honda patents are fairly wild ideas, this seems much more sensible and could come to market in the future.
This new patent joins the following recent Honda applications: