We've all heard of the term "barn find". That treasured vehicle, sitting undiscovered somewhere in a shed that someone heard of and told a friend of a friend's colleague's mate's cousin who can't quite recall the exact location!
It's the Holy Grail of the automotive world, always illusive, a bit like following the clues in a detective novel.
But that doesn't mean they don't exist.
If you've come across one, we'd love to hear your story … it might just keep us searching for a barn find of our own! Send details to mark@webbikeworld.com.
Meanwhile, former Ulysses Club magazine editor and long-time bike tester Ian Parks recently bought a 24-year-old Honda Goldwing Aspencade (pictured above after restoration) that he considers a rare barn find.
The bike was kept in a closed brick garage and hadn't been registered for seven years, although it had been started and run occasionally.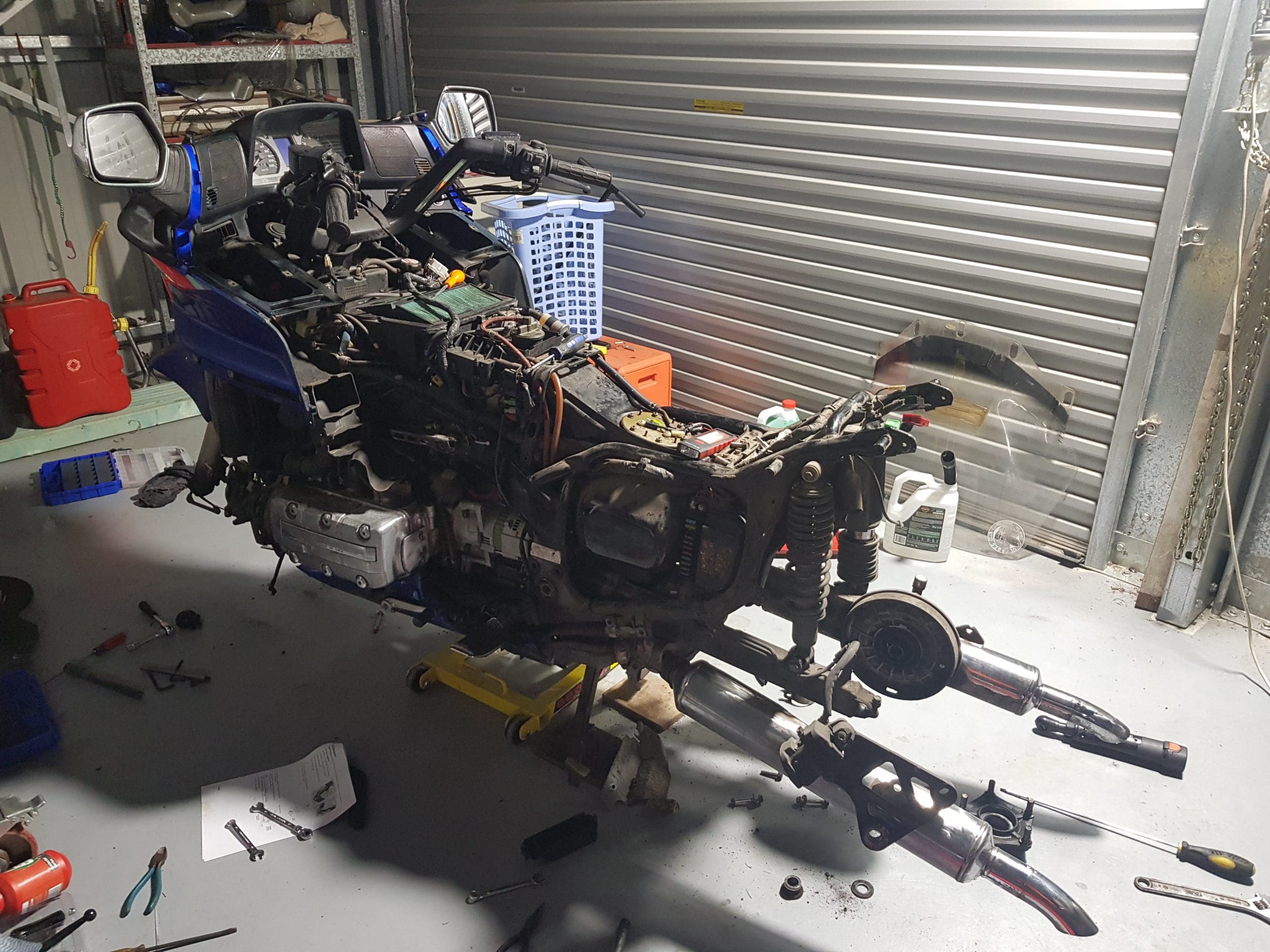 It belonged to John Stretton, a friend of Ian's who had sadly succumbed to cancer.
"I was principally looking at the bike to give my friend's son an estimated value and also attempt to get it running," Ian says.
"Quite a few problems became evident but we did get the motor to fire and run smoothly albeit for a very short time."
Even though it had been in an enclosed garage, the Goldwing had a fair amount of damage caused by the Salt Ash, NSW, atmosphere.
"In the end, my assessment of the Wing's current value was what the family required to ease the burden of funeral costs," Ian says.
"A sudden rush of blood to my brain and we were shaking hands on a deal."
Ian works in the mechanical trade and is well aware of the many pitfalls that can accompany a so-called "barn find", so he had a fair idea of the work required to bring it up to registration standard.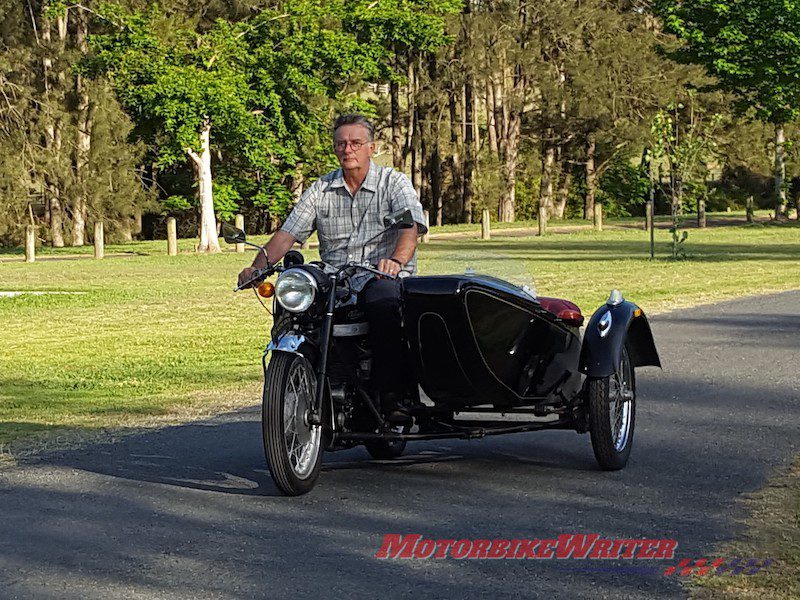 Yet there were still a few items that even he didn't count on.
Check out this list and you will get a good idea of what a "barn find" in relatively good condition may cost: New battery, tyres, oil, filter, fuel pump, rear brake master cylinder, brake pads, fork seals, timing belts, seal kits for the clutch, gator on rear air shock, windscreen, chrome panel above headlight, reverse lever micro switch and spark plugs.
Ian also replaced all the badly corroded crash bars and both mufflers with second-hand items.
"There was some new paint and a lot of polish also," he says.
"There was also some extensive work getting all the electrics to function properly."
Yet Ian says he "got out of it quite lightly".
While 1996 isn't old enough to qualify for cheap historic registration, finding replacement parts proved as problematic and time consuming as hunting some vintage components.
"Some prices had skyrocketed too," he says
For example, a replacement muffler system was priced at $2080. Fortunately, Ian found a good second-hand pair thanks to John Fredericks in Old Bar.
Ian also sourced spares from Taree Honda, Don Corney Automotive Taree, The Tyre Mobb Gloucester, Handcraft Fibreglass Seven Hills NSW, Big Bike Bitz Qld, Mitchum "Big Mick" Neave and Mike Howard.
But there a couple of warnings from Ian before you plunge into a barn fund:
"If you are doing a restoration to sell a bike on and make some money, you don't want to over-capitalise against the market value of the bike," he says.
"I have come very close to this, but I'm content with that due to the emotional attachment to the bike and my desire to keep it for many years.
"So just be aware of the hidden costs.
"Oh, and be careful of red back spiders etc. living in certain long undisturbed parts."
About the owner

John Stretton was a long-time member of the Ulysses Club Lake Macquarie Branch.
Ian describes him as "a great bloke and true gentleman".
"He had a booming deep voice and when prompted, could employ those vocal cords to belt out a great song or two," Ian says.
"He was very kind and supportive when I lost my wife and then my daughter. I will think of him fondly whenever I'm riding the Wing."