Honda's Italian-designed CB4 Interceptor Concept has innovative wind powered touchscreen instruments according to this official video.
It uses a wind turbine to power the instruments which also include satnav, mobile phone connectivity and the ability to make emergency calls.
Honda's press release says:
The front of the bike features a fan used to convert the motorcycle's kinetic energy to power the touch-screen located on the tank. The screen provides constant connectivity, to allow the rider to follow the road through digital maps, make emergency calls or simply to connect devices.
Honda doesn't explain the emergency calls, but it could be similar to BMW's SOS button which either automatically calls emergency services if you crash or can manually dial.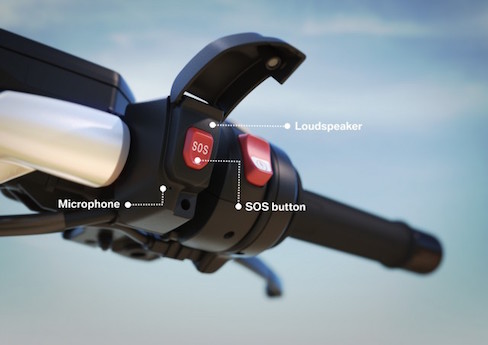 Let's hope Honda goes ahead and builds this bike as it is not only a refreshing change to decent design, but also quite innovative.
The Interceptor concept was the most popular concept at the recent EICMA motorcycles show in Milan according to our online poll.
It scored 31% of the vote ahead of the Indian Motorcycle FTR1200 concept with 29%.
The bike has been designed by their R&D facility in Rome.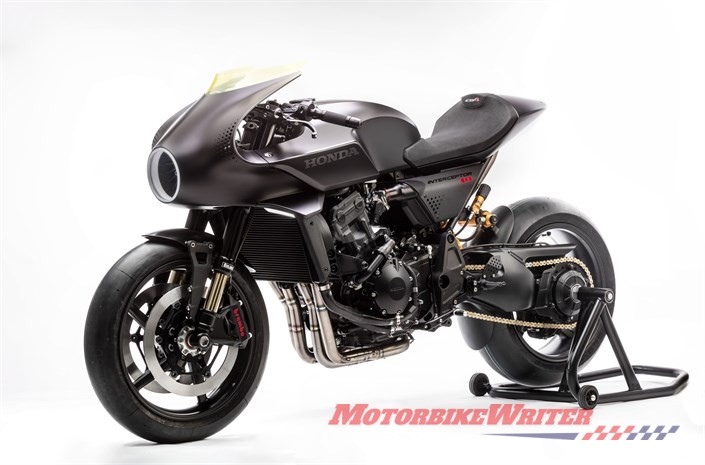 Given the vacuum cleaner designs they've been coming up with in recent years, let's hope there is more involvement from their Italian designers in future.
The CB4 Interceptor is a four-cylinder model, hence the moniker.
Yet it looks very much like the much-vaunted Ducati Pantah, except for the underseat exhaust.
The Interceptor is the result of ongoing research around their Neo Sports Cafe concept unveiled at the Tokyo Motor Show in October.
It is also an extension of their CB4 Concept shown at the 2015 EICMA, although a lot less ungainly.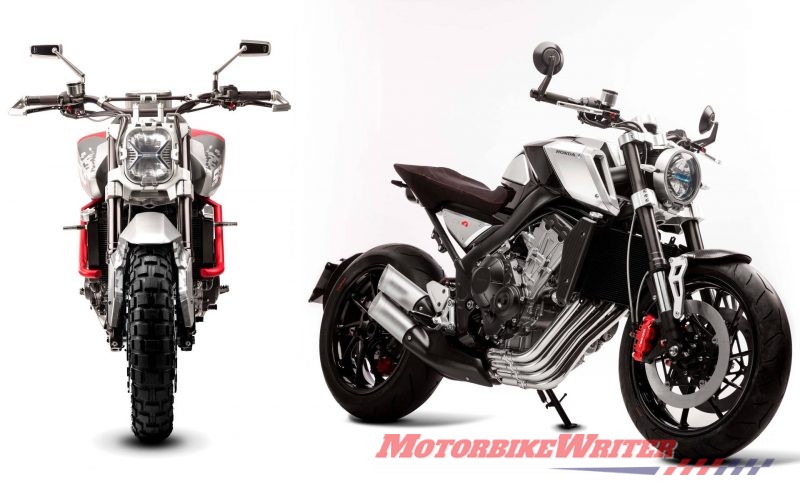 There are still no specifications, but it appears to be based on a Fireblade engine and could be in production as early as the third quarter of 2018.
The Interceptor is a glamorous blend of retro and future and there is a lot of the Husqvarna Vitpilen about it, especially the LED headlight.
The Husky has been promised for a couple of years and looks like it's ready for production.
But there is no word about a production-model CB4 Interceptor.
Honda has instead extended its Neo Sports Cafe concept design language to its range of CB1000R, CB300R and CB125R naked bikes.
However, the new CB naked bikes are modern and minimalist and how ugly is that muffler?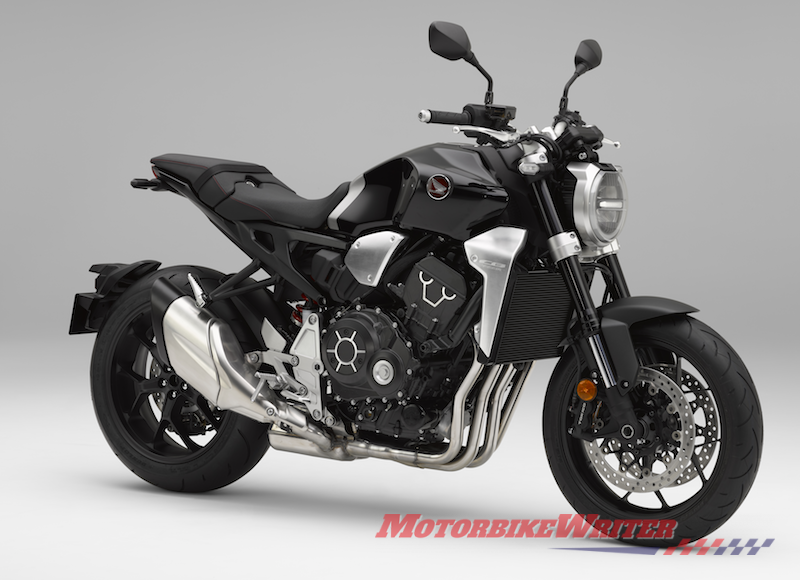 Other Honda models on display include an updated Africa Twin and a more rugged Adventure Sport model, the GL1800 Goldwing which debuted last week, a more off-road X-ADV scooter and the Neo Sports Cafe concept which debuted at the Tokyo Motor Show last week.