Small Updates For the Small Bike
Honda has been dominating the recent news when it comes to OEM's 2021 motorcycle updates. Today, we get a better look at what the CB125R will look like for the 2021 calendar year.
The CB125R is quite an important motorcycle when it comes to the global market. If you live anywhere outside North America, you'll understand the level of popularity that low-displacement motorcycles have when it comes to commuting. I took my motorcycle license test on a 900cc bike but for those riders in Europe, you're looking at quite a long mandatory saddle time when it comes to these 125cc options meaning it's important that major motorcycle manufacturers provide great bikes despite the lower displacement class.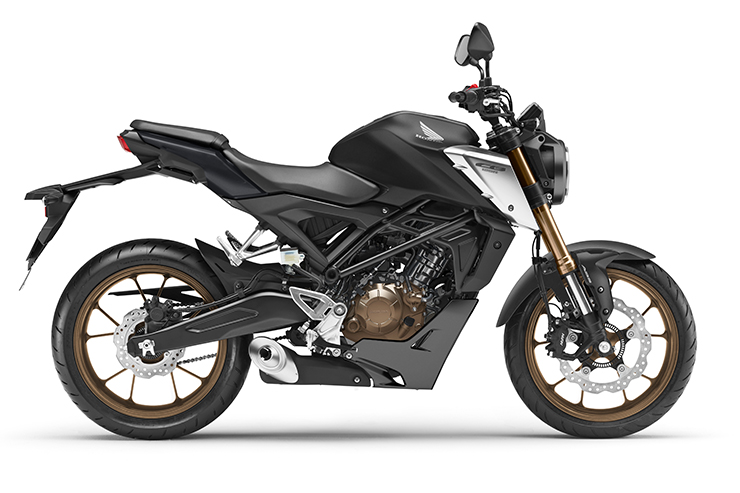 The 2021 CB125R gets quite a few updates for next year to keep the Euro-bros happy and occupied. On the power side, the engine has been brought up to Euro 5 complacency and through the process, Honda managed to find an extra 1.6 horsepower in the engine to bring the overall power number to 14.7 total horsepower due to its new bore and stroke. Keep in mind, 2 horsepower may not seem like much but when looking at the total overall displacement it's still roughly a 15% boost in power.
The suspension on this motorcycle gets an overhaul and sees the same 41mm Showa Separate Function Big Piston USD forks (what a mouthful…) that is found on the larger CB650R. I think this is really great because at first glance it feels like you're really giving up a whole lot of 'bike' when you're stuck riding a 125cc bike mandated by the government. But Honda has gone out of their way to make sure you know it's not 'just a 125cc model', and it's awesome to see some parts from the bigger brothers make their way down the ladder to this model.