Volunteer motorcyclist group Bloodbikes Australia  recently celebrated its second birthday delivering blood and other medical samples.
The group started before the pandemic but has become a pivotal last-resort volunteer service for collecting COVID tests.
Founder Peter Davis says the timing of the Bloodbikes with the pandemic has not only been fortuitous, but also a case of history repeating.
He points out that during the 1919 Spanish Flu pandemic, motorcyclists were at the forefront of volunteering in Australia to aid in supporting community efforts.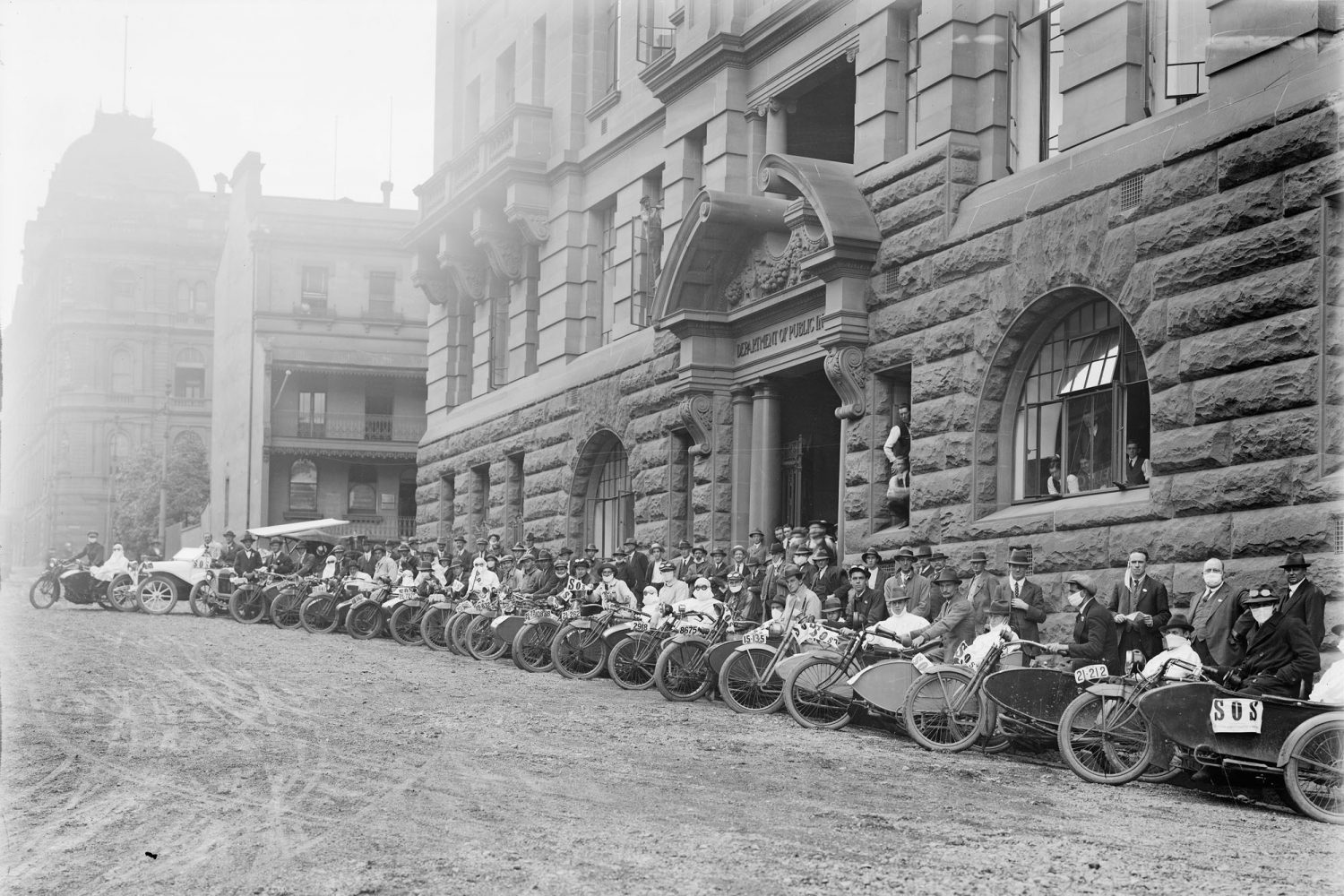 "They were called SOS motorcyclists, transporting medicines samples even Doctors and nurses. Does this sound familiar?" he says.
"I had no idea of our predecessors when I started Bloodbikes Australia, but isn't it amazing how history repeats itself," he says.
"About 98% of our current volunteer work is in the fight against COVID pandemic."
But that's not the limit of Bloodbikes Australia's efforts. Volunteers throughout Australia are doing last-resort medical transport when all other methods are not available. 
They transport biopsies, medicines, blood, blood tests and even consumables and equipment, helping out when the despatch system is stretched to the limit.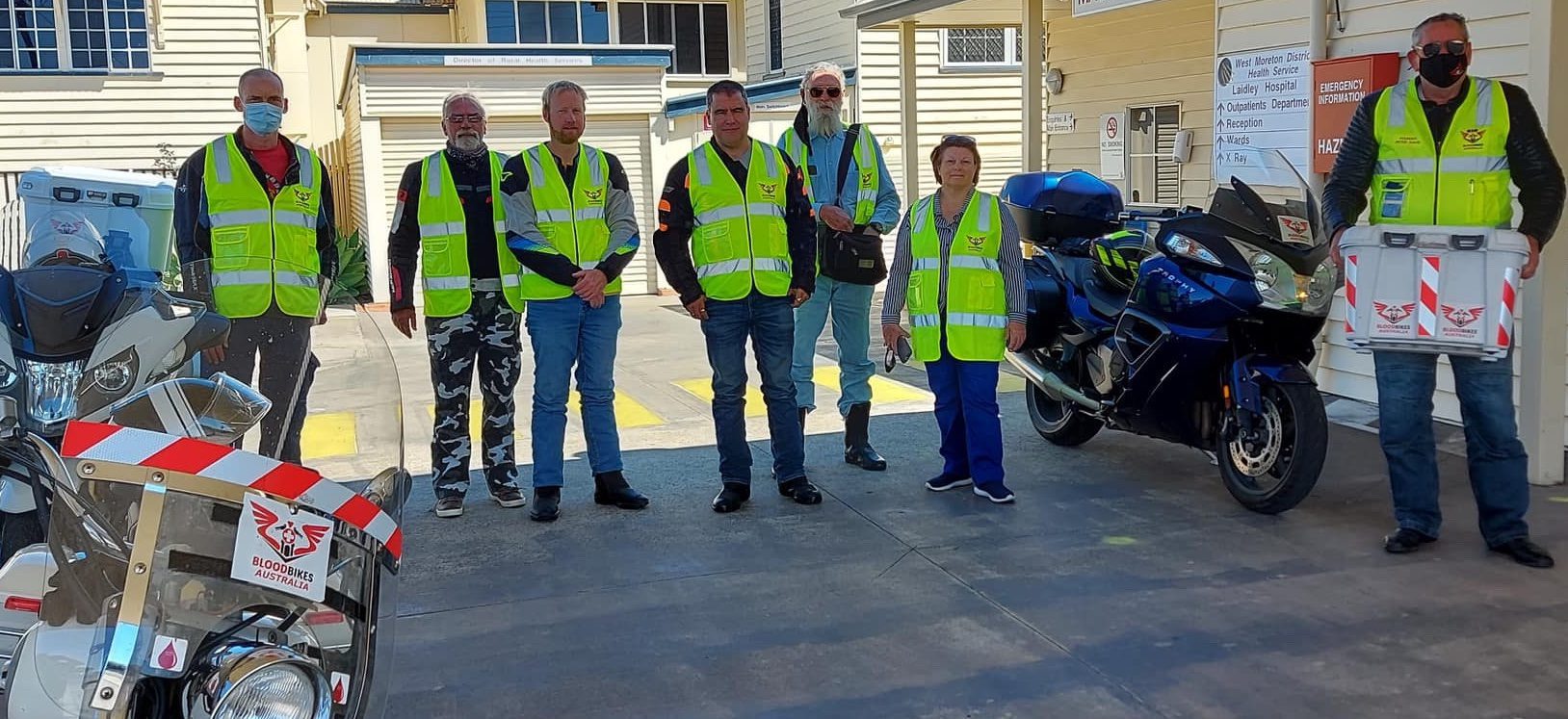 The most resent example of this started last Saturday (11 September 2021) with Bloodbikes Australia offering a weekend medical transport service to the five hospitals in the West Moreton health district in South East Queensland. 
Previously Boonah, Laidley, Gatton and Esk did not have a weekend service to get samples back to Pathology in Ipswich Hospital. Now, thanks to the volunteers in Bloodbikes Australia, they do.
The first weekend run — one each on Saturday and Sunday, — covered a 266km circuit and transported samples and consumable between hospitals and back to the lab at Ipswich.
The first weekend was also an induction for around 14 volunteers.
"I'm not sure who got the most out of it; the delighted and grateful healthcare professionals or us the volunteers," he says.
If you would like to volunteer, check out their website www.bloodbikesaustralia.org.au.