The idea of a Sunshine Coast International TT is morphing into an international hillclimb event on the Oxley Highway, NSW, like the famous Pikes Peak Hillclimb.
Organisers Inside Line Events International say they originally intended to run a hillclimb on the Oxley mountain section of the highway and "almost had it over the line" with council and the community until a police officer objected.
They then directed their attention to the Sunshine Coast last year, drawing a lot of enthusiastic support from both riders and council, but objections from locals.
Ministerial support
Promoter David Rollins and operations manager George Spring, who owns a farm in the Walcha area, say the Oxley is now back on the drawing board after a reshuffle in the NSW Cabinet earlier this year.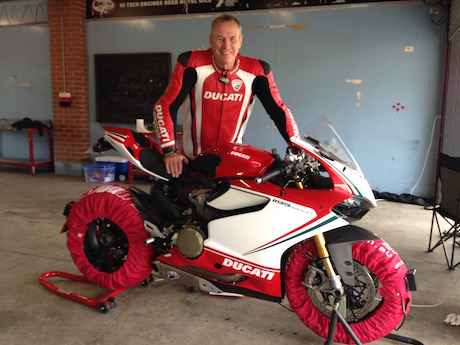 "There was a change of Tourism and Major Events Ministers and it's now the Member for Northern Tablelands Adam Marshall," says operations manager George.
"He's young, energetic and very capable and I have a lot of time for him.
"He understands the charter of tourism is to get tourists to regional areas and this is just the event to do that. It ticks all the boxes."
The Minister has described the idea as a "very well fleshed out concept" and has said he would facilitate meetings with relevant departments and authorities to help the organisers gain approval.
A spokeswoman for the Minister says "he's right behind anything for the area".
Four-day international hillclimb
The organisers hope to stage the four-day event in November 2018 and feature international racers.
George says it would attract up to 25,000 visitors and millions of dollars in revenue to the region.
He says it would be run like the Pikes Peak event, but with stricter Australian safety standards.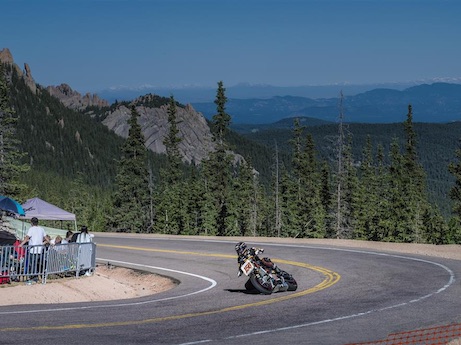 "I'm not a motorcyclist, but I get it. This is a wonderful bit of road for riders," he says.
In fact, riders are currently awaiting a prolonged Roads and Maritime Services review of speed zones on the Oxley Highway and have signed a petition and staged a protest rally.
The tourism potential of the hillclimb might also sway the decision on speed zones.
The organisers say they have financial sponsors and a team of highly skilled professionals to run the event.
Inside Line Events International boss David Rollins is an advertising and communications expert responsible for the Mr Motocross series and George says he has worked in five Olympics, 16 Wimbledons, "a lot of F1 events" and car events in the USA.
Local support
Toni and Brad Keable who run the motorcycle-friendly Royal Cafe at Walcha say they are keen on the idea of an international hillclimb in the area.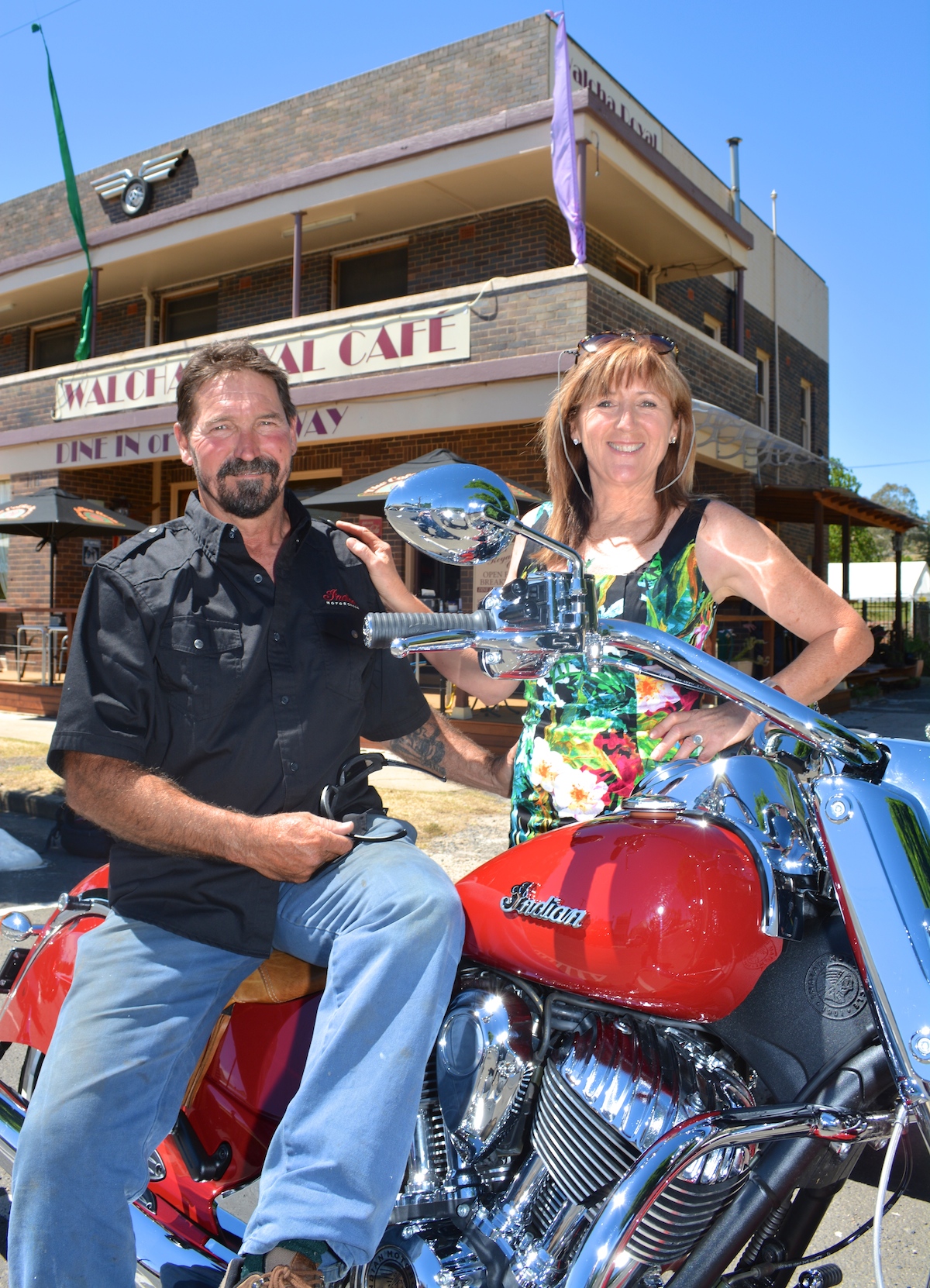 "They originally wanted to stage a TT here but the police stopped it at the 11th hour," Toni says.
"We are absolutely keen on it and so is Walcha Council. They are very proactive about the motorcycle industry and motorcycle tourism."