One of the biggest issues women cite with riding is how to deal with helmet hair, but now Aussie invention Hightail may have solved the problem.
Hightail ($A55) is simply a hair net device that attaches to the back of the helmet and holds long hair in place. Obviously, it works for long-haired men as well as women!
Inventors Jen Burch and Jon Dazeley of Sydney say Hightail stops long hair from splitting, breaking and becoming tangled in the wind.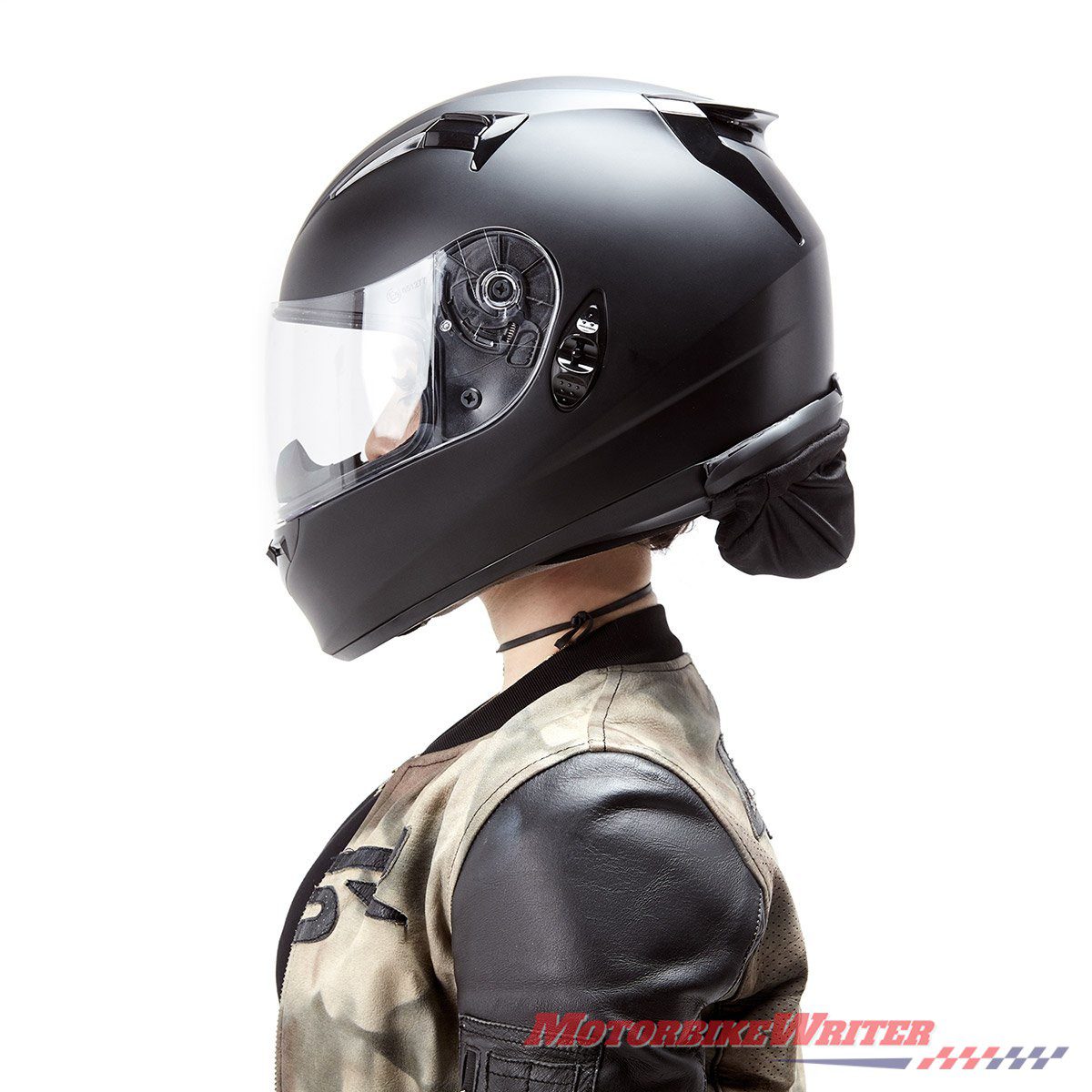 There are many specialty scarves and ties on the market that promise to deal with helmet hair.
Some work with long hair, some with short hair, but all of them you place in your hair.
"The key difference with Hightail is it attaches to the helmet, so there is no extra steps to use," Jon says.
"It also means you can have a slow-mo movie moment when you take the helmet off and your hair cascades down."
Hightail origin
Jen and Jon came up with the idea on a ride from Sydney to the Snowy Mountains.
"It was a long ride and Jen's hair came loose from where she normally had it tucked down her jacket," Jon says.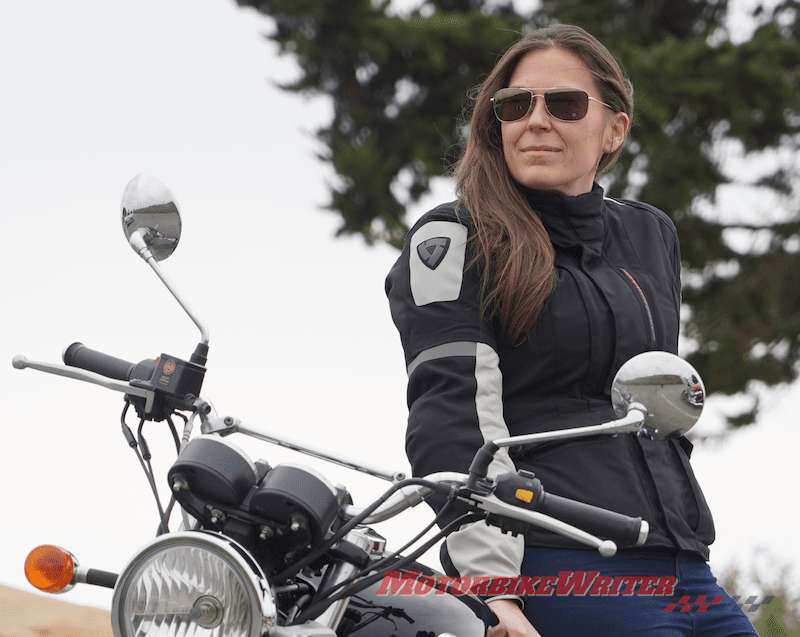 "It was a tangled mess when we got to Jindabyne. We were cold, hungry and the tangled drama was not fun!"
So they set about inventing the Hightail for which a patent is now pending.
Hightail review
Jon sent me a Hightail for review even though he noted "you don't have enough hair to review the product (neither to I) but maybe you could suggest someone you know".
I did and she says it is easy to use and works just fine, m even with "product" in your hair.
Instructions are included with the product, but it's best to watch this video featuring Jen for a more comprehensive explanation of how to attach the device, even though it is really rather simple.
Jon says Hightail will fit on most helmets but some can be problematic.
"If you are concerned about the particular helmet you want to install, please let us know the make and model and we will be able give some insight," he says.
About the inventors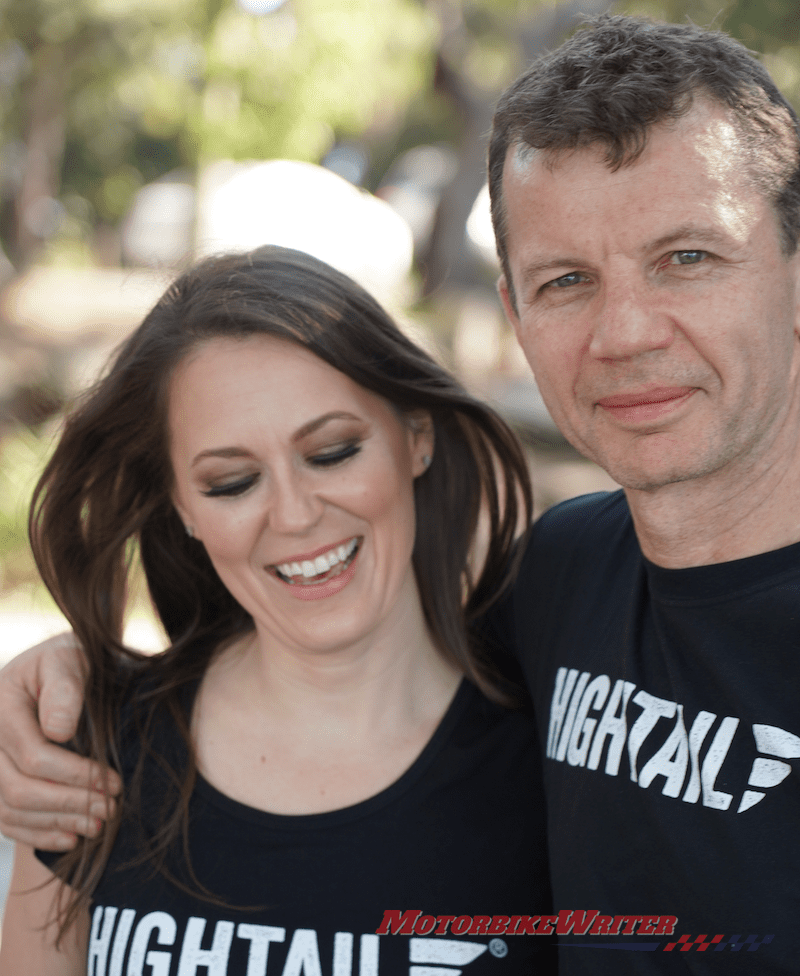 Jen grew up in the American Naval town oif Virginia Beach, joined the Navy in 2001 and was shipped to Japan three years later where she bought a Suzuki GSXF 400 Slingsling to get around.
She meet Kiwi-born Jon through Eharmony in 2013, when he was transferred to the US office of by his Sydney company.
Jon returned to Australia six weeks later and managed to convince Jen to first come for a holiday and then move to Sydney permanently in 2014.
Jen now rides a Triumph Bonneville while Jon, who has been riding most of his life, rides a Kawasaki GTR1400.