Victorian learners must now wear hi-vis vests when riding. Is this the thin end of the wedge? When will the nanny state stop dictating our level of personal safety?
SIGN THE PETITION AGAINST HI-VIS VESTS HERE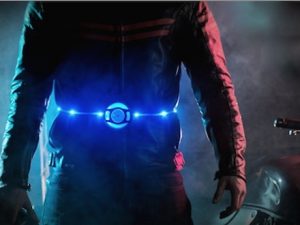 Meanwhile, other states will be watching the Victorian experience with hi-vis vests and you can be assured that some will also consider introducing the rule. France is considering hi-vis vests for all riders, but it met with stiff protests from riders. Hi-vis vests are also never far away from the road safety Nazis' agenda in other European countries, including Great Britain and Ireland.
Now British company, BMC Innovations, has developed an LED "Glowbelt" which has been approved by Euro Road Safety. The company has begun a "crowdfunding campaign" to secure finances to go into production.
Glowbelt was developed in conjunction with British road safety charity, Brake. Riders can wear it wrapped around their body, a backpack or the bike. The retractable LED fibre is claimed to make the wearer visible from more than 200m away.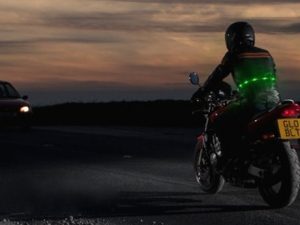 BMC creative director Sean Sykes Glowbelt is a simple innovation that can save lives and "a product that people will enjoy using". Seriously? Has anyone ever enjoyed looking like a beacon that, according to some research, actually creates dangerous target fixation?        
BMC expects the Glowbelt to cost about £10 ($20) when it hits stores later this year. It comes in a range of colours including blue, green and pink and weighs 54g.