It Looks Pretty Good
Ducati has a new V-twin motorcycle in the works. It's a new Panigale model, more specifically the "baby" Panigale. Motorcyclist Magazine, among other outlets, recently shared some images of the new bike shot by BMH Images. The spy shots reveal some interesting tidbits, but there's still a lot of questions and information up in the air about this bike.
The motorcycle will take after the Panigale, and Motorcyclists says it will be more in line with the other models in Ducati's lineup. The spy shots show a single-sided swingarm and the nose of the motorcycle is more in line with the new V4 Panigale.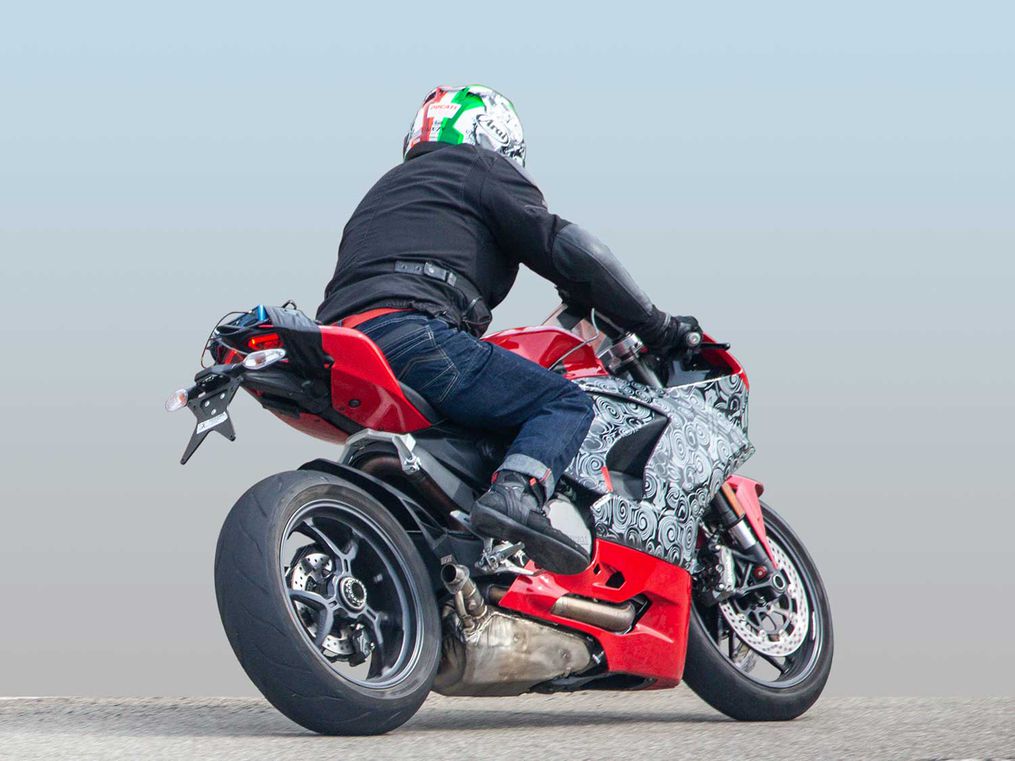 This new bike will be the new 959. Its engine specifications are obviously not available, but the bike should be more powerful and better than the outgoing model in just about every way. It will be interesting to see how Ducati has changed the motorcycle.
The rumors, according to Motorcyclist, are that the name given to this bike will be V2. As you can tell, there isn't a whole lot of concrete information on this model yet. All I know is I'm pumped for its debut. The motorcycle will likely coincide with the enforcement of Euro 5 emissions standards, which will begin in 2020. You can expect this motorcycle sometime reasonably, soon then.