Harley-Davidson is back in the movies as their Dark Custom models, the Street 750 and Iron 883, feature in the latest Marvel Comics film, Captain America: Civil War.
Harley and Marvel have enjoyed a long relationship of brand placement in movies that seems to have paid off, according to Concave Brand Tracking.
It says Harley is the fifth most visible brand in the film after Audi, Vivo, Mister Softee and msnbc and the movie has the third biggest Harley awareness after Indiana Jones and the Kingdom of the Crystal Skull (2008) and another Marvel movie, Avengers: Age of Ultron (2015).
Harley models such as the Breakout, Street 750, Fat Boy and even the electric Livewire have also been placed in recent movies such as Captain America: The Winter Soldier (2014), Transformers: Revenge of the Fallen (2009), Terminator: Genisys (2015), Furious 6 (2013) and Marvel's The Avengers (2012).
In the latest movie, Team Captain America member Winter Soldier (Sebastian Stan) rides a one-of-a-kind Harley-Davidson Street 750 customised for the film and Team Iron Man member Black Widow (Scarlett Johannsson) rides an Iron 883.
Concave Brand Tracking reports that Harley has more than 1½ minutes of screen time, though its logo is never clearly seen.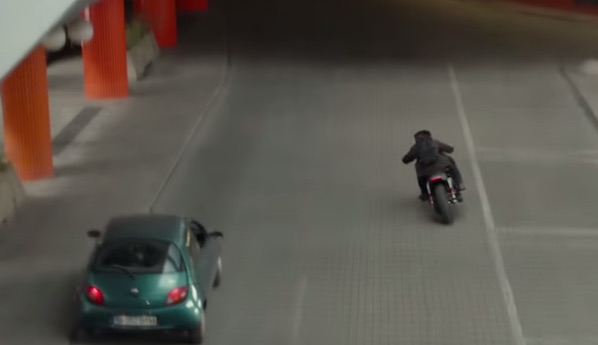 "As has often been the case in Marvel movies, Harley-Davidson was portrayed as a fast and agile bike Brand often involved in chase and action sequences," Concave reports.
"It is worth pointing out that this is first time that Harley-Davidson appeared in a movie that featured Captain America (played by Chris Evan) but in which he is never seen riding one of their bikes."
If you look closely at the trailer, you'll also see a BMW police bike has snuck in!