Harley-Davidson's Screamin' Eagles factory customs department has unleashed its biggest engine yet, the 131-cube (2147cc) crate motor.
The Screamin' Eagle Milwaukee Eight 131 Crate Engine features the same 114mm (4.5") stroke as the 114 Milwaukee Eight, but has been bored out from 101mm (4") to 109mm (4.31").
Harley claims it makes 90kW (121hp) of power and 177Nm (131ft-lb) of torque when matched to the Screamin' Eagle Street Cannon mufflers. It also requires an ECM calibration and Screamin' Eagle Pro Street Tuner.
That's a lot of grunt, but still not comparable to the Triumph Rocket 3 which last year went from 2.3 litres to 2.5 litres with 123kW (165hp) at 6000rpm, up 11% over the previous model, and 220Nm (163ft/lb) of peak torque at 4000rpm.
That makes the Trumpy the biggest torque monster of any production bike in the world.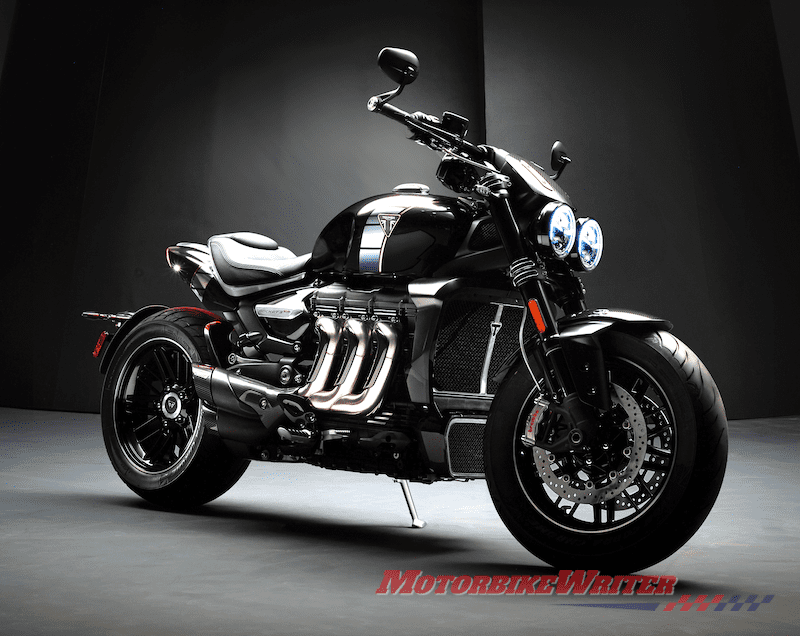 Price and availability
The Screamin' Eagle Milwaukee-Eight 131 oil-cooled crate engine arrives in Australia and New Zealand in March at $9610 ($NZ11,299) or $A9920 AUD (NZ$11,665) for the twin-cooled models.
In the US, the prices are $US6195 and $US6395.
They fit 2017-later model Harley-Davidson Touring motorcycles, but not fit Trike models.
Installation is extra may require buying additional components depending on model. All models require you to buy the ECM recalibration with Screamin' Eagle Pro Street Tuner for proper installation.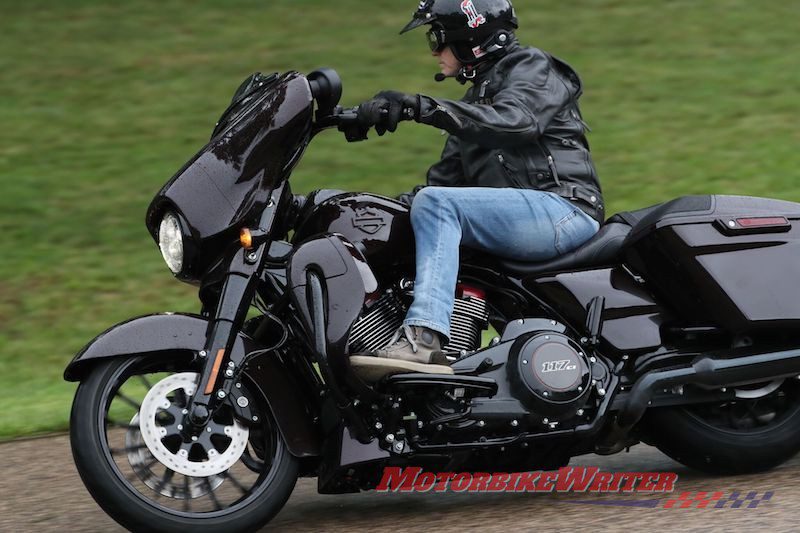 Screamin' Eagle 131
Harley's Screamin' Eagle Milwaukee Eight 131 Crate Engine bolts straight into 2017 and later Touring models running an oil-cooled or twin-cooled Milwaukee Eight engine.
With a compression ratio of 10:7:1, you will have to be careful on downshifts not to lock the rear wheel.
You will also be paying more to fuel up with high-flow fuel injectors that guzzle fuel at a rate of 5.5-grams a second.
There are bigger accessory motors available for Harley's and other big twins, but Harley-Davidson Product Manager James Crean says their engine's raw grunt is matched by factory-made reliability and a 12-month or 24-month factory limited warranty.
It comes in black/chrome or black/gloss black with 131 Stage IV badging on the cylinder heads and timer cover.