Harley-Davidson is "among the most valuable brands on the planet with an intensely loyal customer base", yet its share price dropped sharply this week on an uncorroborated rumour of a takeover.
Harley shares leapt almost 20% on Friday (July 1 2016) as traders reacted to unsubstantiated talk of a possible takeover by private equity company Kohlberg Kravis Roberts & Co (KKR & Co).
 However, they lost half their gain this week when market analysts RW Baird changed its rating from "outperform" to "neutral", noting the company's strong balance sheet with only $750m of debt, excluding its financial services arm.
"We have no information that would corroborate takeout speculation surrounding the company, and are aware of no credible source behind the rumour," the company says, describing Harley as being "among the most valuable brands on the planet with an intensely loyal customer base".
However, they note that Harley shares are above their fundamental price target and they we would need evidence to "support a takeout scenario to sustain our outperform rating".
There was similar unsubstantiated speculation of a takeover in December 2015 and KKR was also rumoured to be bidding for the company in 2010.
We contacted HD HQ in Australia for comment but obviously they can't even speculate or supply background information. KKR in New York and HD in Milwaukee have also refused comment.
What would a takeover mean for Harley owners, fans and potential customers?
For many, it would signal a return to the '70s when American Machine and Foundry (AMF) bought the company, cut production costs, slashed the workforce and produced lower-quality bikes.
In 1981, Willie G Davidson led the buyback of the company which has since flourished.
Now, it faces increased competition from fellow American motorcycle companies Indian and Victory under Polaris ownership and discounted Japanese imports.
Harley reported a 1.4% increase in worldwide sales in the first quarter of 2016, led by a 4.5% increase in international sales while domestic performance was slightly down. There is not expected to be much difference when HD releases its second-quarter results later this month.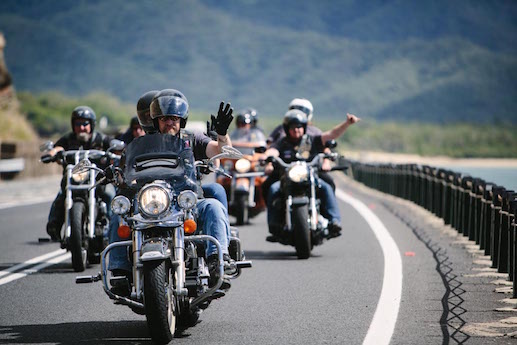 One of the problems for Harley has been its ageing male core customer base. They have responded in recent years with a new-model boom and a marketing direction that targets younger riders, females and ethnic communities.
The concern for Harley aficionados would be that the new models would dry up under ownership by a private equity firm.
They are notorious for buying companies where they believe they can either extract costs or combine with a similar company to reduce overheads, pump up the bottom line for shareholders, then sell in three-to-five years for a large return.
Extracting costs usually means less money for research and development, marketing and new models.
KKR is one of the original private equity buyout firms. They're the big boys in this space and are famous for having acquired companies such as Eastman Kodak, RJR Nabisco and Toys "R" Us.
We spoke to a corporate guru who wished to remain anonymous. He says KKR is also notorious for stripping and selling off!
"No one ever hangs on in this space," he says.
"They usually put in a fresh management team and run things more efficiently which is code for sacking people.
"Sometimes they buy a couple of companies in the same space and instead of having two production lines they put everything through the same line and run it 24 hours a day."
Motorbike Writer will continue to keep an eye on the financial market fluctuations.