Is it any wonder Harley-Davidson is doing so well in Australia when they are the only motorcycle company present at the Bathurst 1000?
About 200,000 petrol heads have turned up at the mountain this year and many have wandered through the Harley display to throw a leg over a test bike or gel the chrome muscle machines.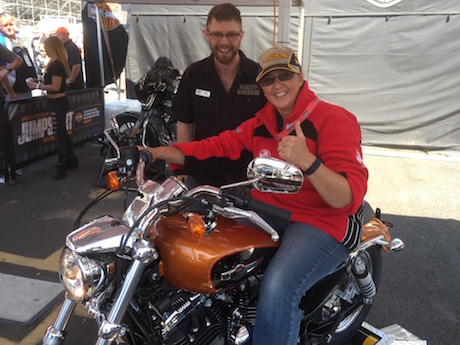 Such aggressive marketing paying off wth the company moving further ahead of Honda in the third quarter as the top-selling road bike company in Australia, capturing 21% of the road bike market.
They are now 1401 bikes in front of Honda (16.7%) and Yamaha (15.4%).
Harley is also only 238 behind Suzuki for overall fourth place, even though they don't sell sports bikes,  adventurers, dirt bikes, scooters or ATVs.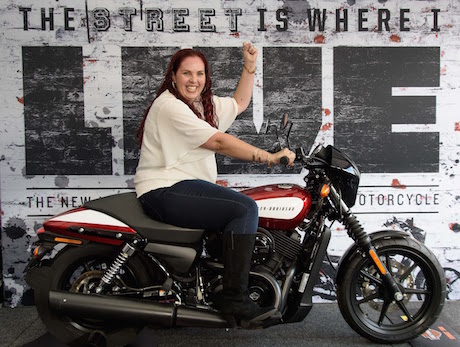 Their top seller is the learner-approved Street 500 (1132), behind the Kawasaki Ninja 300 (1460) and Honda CT110 "postie bike" (1395). Surprisingly, the Harley Softail Breakout at $29,750 is the fourth-selling motorcycle in Australia.
Aussies seems to love cruisers and road bikes with 10,749 new road motorcycles being sold in the third quarter of 2015.
That brings the year-to-date total to 32,437 which is a 1.1% over the previous year to September.
Official Federal Chamber of Automotive Industries show Australians bought 75,893 new motorcycles, all-terrain vehicles (ATVs) and scooters between January and September 2015, down 2.5% in comparison to the same period in 2014.
Road motorcycles accounted for 42.7%, off-road 32.2% (-6.6%), ATVs 19.8% (+3.8%) and scooters 5.3% (-30.1%).
Road Motorcycle Sales 
(Third Quarter 2015)
Harley-Davidson 6807 +14.1%
Honda 5406 -18.2%
Yamaha 4996 +33.8%
Kawasaki 4165 -3.8%
BMW 2496 +16%
Triumph 2197 +5.9%
Suzuki 2081 -5.1%
Ducati 1603 +12.3%
KTM 898 -22.3%
Indian 528 +119.1%
Hyosung 344 -56.3%
Victory 286 -5.9%
Aprilia 243 +0.8%
Moto Guzzi 186 -2.6%
Motorcycle Sales Overall
Honda 17,085 -1.7%
Yamaha 15,183 +8.8%
Kawasaki 7443 -5.6%
Suzuki 7045 +1.8%
Harley-Davidson 6807 +14.1%
KTM 4889 -11.1%
Polaris 3605 -7.4%
BMW 2550 +15.8%
Triumph 2197 +5.9%
Ducati 1603 +12.3%
BRP 1463 +6.2%
Husqvarna 1072 -32.8%
Vespa 746 -8.2%
Piaggio 692 -28.1%
Aprilia 570 -15.7%
Indian 528 +119.1%