Harley-Davidson senior designer Dais Nagao believes the company should tap the youth market by building a "Darth-Vader-styled" slammed custom bagger with a big front wheel.
The trend is big in the States and Victory Motorcycles has already chimed in with their Magnum bagger with a 21-inch front wheel.
Dais, who was born in Tokyo and is now a senior designer at the Willie G, Davidson Product Development Centre in suburban Milwaukee, says his favourite bike is his 2012 Road Glide which he is turning into a custom bagger.
"I've put a 21-inch front wheel on it, raked out the forks, lowered the back and blacked it out," he says. "I just chopped the cross member so there is no going back from here.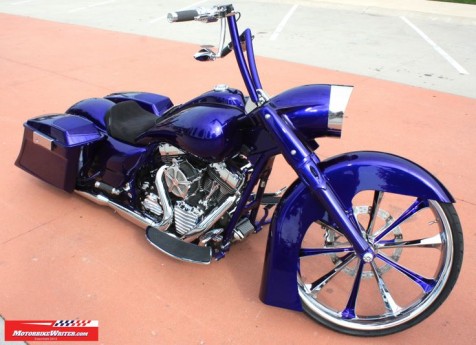 "In my opinion, it would be great for Harley to make a custom bagger, but that's just my opinion. I"m like every designer; I'm very opinionated.
"When I did the sketch for my Road Glide the rider was Darth Vader. That's how I see this bike.
"It's a hot rod chopper with the practicality of luggage and touring ability."
Dais has a bachelor's degree in fine art from the Art Centre College in Pella, Iowa, and a bachelor's degree in transportation design from the Arts Centre College of Design in Pasadena, the same design school Willie G. attended.
We spoke to the quirky designer at the launch of the Dark Custom line of Sportsters and Street models in Tokyo.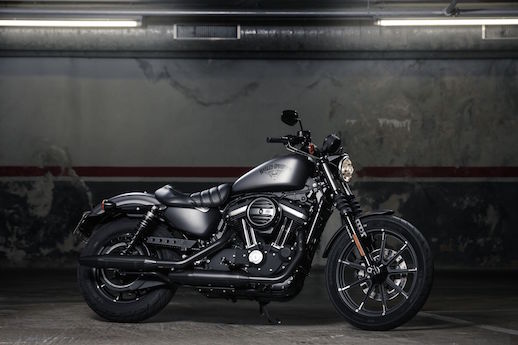 He wouldn't say how old he is, joking that he's "supposed to be a young designer", but he's been around for a while.
Dais spent 10 years with Honda and has been with Harley since 2012 and the first Harley he has produced is the updated Sportster 883 Iron.
"We were given a fantastic platform to begin with, but we've improved its agility with better suspension and lighter wheels for less unsprung weight which means better handling," he says.
Design features include a moulded round air cleaner, belt guard with bullet holes, tuck and role seat and American eagle graphics in pencil strokes to "keep it authentic".
"I tried to design it to make it rough around the edges without losing the Harley quality feel," he says.
The "tuck-and-roll" seat design had to be upgraded to hide the suspension adjustment tool underneath.
"As well as building in cool comfort, there was a practical reason behind it," he says.
Dais says he absorbs ideas and gains inspiration from young custom bike builders such as Kaichiroh Kurosu whose Cherry's Company "steampunk" bikes have won the prestigious Japanese MoonEyes custom bike show three years in a row.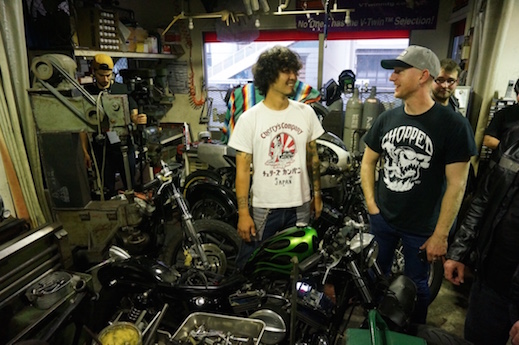 While in Japan, we went to his custom shop in suburban Tokyo. It's a tiny corner store jammed with bikes and not enough room to swing a cat.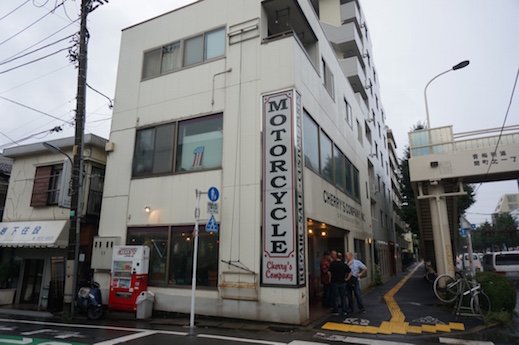 Kaichiroh used to be a gardner, but then worked in Harley dealership for a couple of years, studied design and now builds about three boutique custom bikes a year.
The custom bike world rates this quiet, bushy-haired bike builder as one of their most inventive and Dais declares himself a big fan.