Among the most loved female characters in the world of comics, one of the names on top of the list is that of Harley Quinn. She is a member of the class of DC superheroes. She is one of the most popular villains of the Batman series, and has a complex back story combined with a mind that is both crazy and genius.
First Appearance of Harley Quinn
Unlike most other characters, her character didn't originate in the comic books. She first made her appearance in Batman: The Animated Series in the 1992 episode "Joker's Favor".
Her popularity turned her into a recurring character, both on screen and in the comic books. She has appeared multiple times, initially playing a sidekick to the famous Joker.
Origins of Harley Quinn
In the 1994 comic The Batman Adventures: Mad Love, Harley Quinn's past and backstory was revealed. Before she became Harley Quinn, she was originally known as Dr. Harleen Quinzel, and she was an intern at the Arkham Asylum. She was a doctorate in the field of criminal psychology. It was there that she met and fell in love with Joker—one of the patients in the asylum at that time. It was a love that mostly was to go unrequited.
She helped him escape the asylum, earning the suspicion of authorities, with the result that her license was revoked and she herself was placed in the asylum. Later on, she fled, and transformed into Harley Quinn.
Personality traits of Harley Quinn
One of the most defining traits that Harley Quinn has is her sense of humor. She has a silly and sometimes crazy sense of humor and often stays amused. She has a high-pitched voice which sounds immature at times and has a bubbly personality, which combined with her psychotic acts, makes her quite scary at times. She is completely obsessed with the Joker, and it was her obsessive love for him that led to her transformation to Harley Quinn in the first place.
With lots of conflicting personas, she is an incredibly fractured character with both evil and compassionate sides in her. She is a very layered character, obsessed with freedom and she seems to go after what she wants in life without having a very clear idea as to how to achieve it.
Harley Quinn—Relationship with the Joker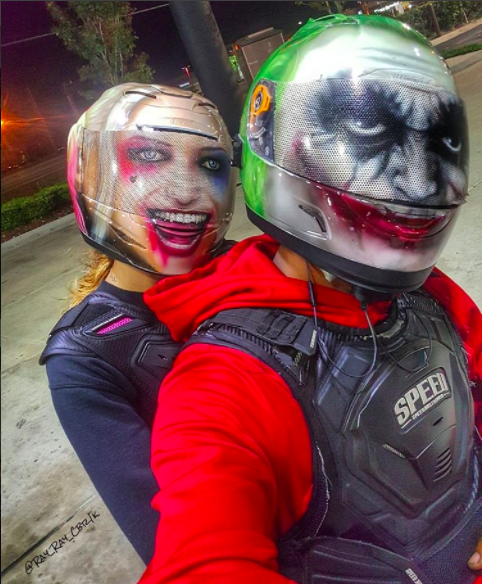 Harley Quinn's relationship with the Joker is one of the most twisted love-stories to have every appeared in the comic books. When she meets Joker in the beginning, his words of seduction and false sympathy are the traps that lure her into love with him, but the relationship has always mostly been one-sided. Joker is often abusive and manipulative with rare displays of playfulness and affection towards Harley Quinn.
Initially, he mostly used her to do things that he cannot—in the sense that her face would be much less recognized as his.
Despite all the manipulations, her love for Joker remains the same beneath her playful exterior, and she always tries to help him out whenever he need her help. Even when she is angry, he plays with her emotions, and thus she always ends up forgiving him and falling in love with him all over again. She is also the only person who has such intimate relationships with the Joker for such a long time.
Harley Quinn and Poison Ivy
Harley Quinn and Poison Ivy first met after a life-threatening accident of Harley in which she was seriously injured. Poison Ivy was curious about Harley's disregard for her own death, and after coaxing Harley's story out of her, she felt a kinship. She treated and nursed Harley back to health and even gave her a potion which was one of her own creations. This led to increase in Harley's powers.
Poison Ivy has a grudge against Joker and Batman and is one of Batman's most dangerous adversaries. She and Harley often team up on successful missions. Poison Ivy doesn not approve of Harley's helpless and continued infatuation with the Joker, and always makes it a point to get her disgust heard.
However, she is always there for Harley when she needs her, and the two of them share a flirty and strong friendship.
There have been indications of a romantic relationship between Harley Quinn and Poison Ivy as well and in fact earlier this year, the two are officially a couple.
Powers of Harley Quinn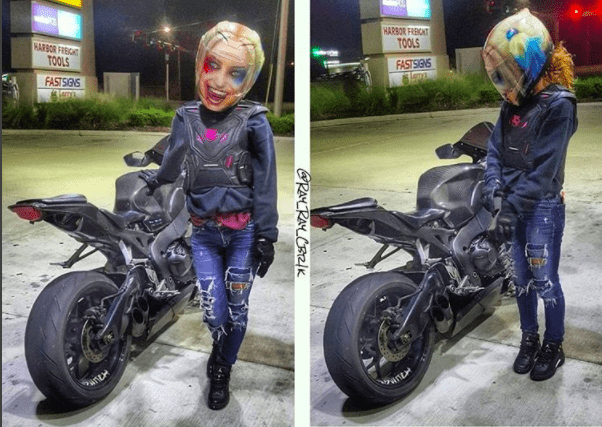 Initially, when she started out as Harley Quinn, she did not have any special abilities. However after receiving the serum from Poison Ivy, her agility, strength and speed were significantly enhanced. She has also developed immunity against toxins and she can heal from wounds relatively quickly. Moreover, being a trained gymnast, she is highly skilled in acrobatics, and never fails to use it to her advantage.
She also has an affinity for strange weapons and gadgets: some of the ones she uses include the mallet and the large pistol which has a cork in it. She also has a variety of disguises which she can use very effectively. Combined with her weapons, her super human strengths and speed and her gymnastic skills make her a deadly force in a battle and she can easily bring a man down with just a few moves.
Appearances of Harley Quinn in different Media
In her first appearance in Batman: The Animated Series, Harley Quinn was voiced by Arleen Sorkin. Her first appearance in the DC comics was in 1999 in the episode "No Man's Land". Her latest appearance in movies was 2016's Suicide Squad the Superhero film based on DC comic antihero team—Suicide Squad.
Harley Quinn has a very wide fan following. She is often referred to as the female Joker, but in reality, she is quite different from the Joker. While her story initially started out as sidekick and "girlfriend" to Joker, she has evolved into a strong personality over the years, one that can stand on her own.
Image Credit: https://www.instagram.com/ray_ray_cbr1k/