Harley-Davidson will expand "profitable iconic heritage bikes" while committing to branching out to adventure touring, the new Streetfighter range and electric motorcycles under their new Rewire strategy.
German-born interim CEO Jochen Zeitz (pictured above with an electric Harley LiveWire) has spelt out his five-year Rewire vision in his first public statement since taking over as interim CEO after Matt Levatich was sacked in February.
He made the announcement at the first-quarter results earnings call which revealed a global 17.7% drop to 40,430 motorcycle sales, 20.5% crash in overseas sales (16,707) and a 15.5% domestic slide (23,732).
It's better than some countries such as Italy where total motorcycle sales are down 66%.
In Australia, Harley was only down 8.7% in the first quarter.
Meanwhile, compatriot Polaris announced Indian Motorcycle sales were up by 2% (they never reveal actual unit sales) while "North American retail sales decreased high-single digits percent".
Both Harley-Davidson and Polaris have withdrawn annual sales estimates in the current unprecedented lockdown.
New strategy
Jochen says under his five-year Rewire strategy they will "continue to expand beyond traditional products and markets"
That means continuing with the More Roads strategy introduced by Matt to train more new riders and introduce 100 new models in 10 years.
They include the electric LiveWire and other electric products, plus the Pan America Adventure model and the Streetfighter and Custom range all with water-cooled Revolution Max engines.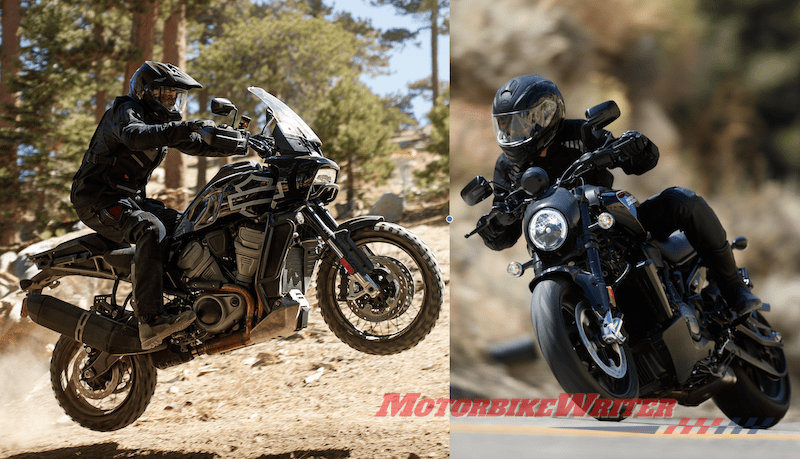 However, Jochen says they have "over-indexed on new riders and new market growth and lost focus on critical profit sources".
"We made progress with our product line and to some degree our customer base, but profit is lagging and our expectations are unreasonable, especially given the economic environment that we are likely to encounter, as the COVID-19 ripple effect would likely be with us for some time," he says.
He is calling for the More Roads strategy to be "reassessed".
His Rewire strategy is his "playbook for the next few months, leading to a new five-year strategic plan which we'll share when visibility to the future returns".
To implement the plan he has launched an internal management restructure and established a CEO Roundtable of "select dealers and former Harley-Davidson leaders".
The Rewire part 1
The first part of the new strategy is to "enhance our core strength and better balance expansion into new spaces".
We expect that means more traditional cruisers and tourers with some easing of new products in new areas such as adventure touring.
Hardcore Harley fans should be happy, although many will just want Harley to bring back the V-Rod and Dyna.
He doesn't make any commitment to a return of those models but says "we'll expand our profitable iconic heritage bikes to excite our existing customers".
"We also remain committed to adventure touring, Streetfighter and advancing our efforts in electric," he says.
The Rewire part 2
The second part of the strategy is to concentrate on "markets, products and customers that offer the most profit and potential".
While that includes domestic sales, Harley will "narrow our focus, time and energy in the most critical countries and market segment that can move the needle for us today".
We don't expect that to mean any winding back of the throttle in traditional markets such as Australia, New Zealand and Europe.
However, the difficult market of China may be one that suffers as they "simplify the market coverage model and take costs out of the process".
The Rewire part 3
The third part of the strategy is to change timing for the launch of new models.
Harley has traditionally launched its new range in August at the global dealer meeting with maybe one or two mid-year model releases in February/March.
That always seemed strange given August is near the end of the northern hemisphere riding season.
Jochen says they will "reset" new product launches "for the first time in our recent history to align with the start of the riding season".
Pandemic measures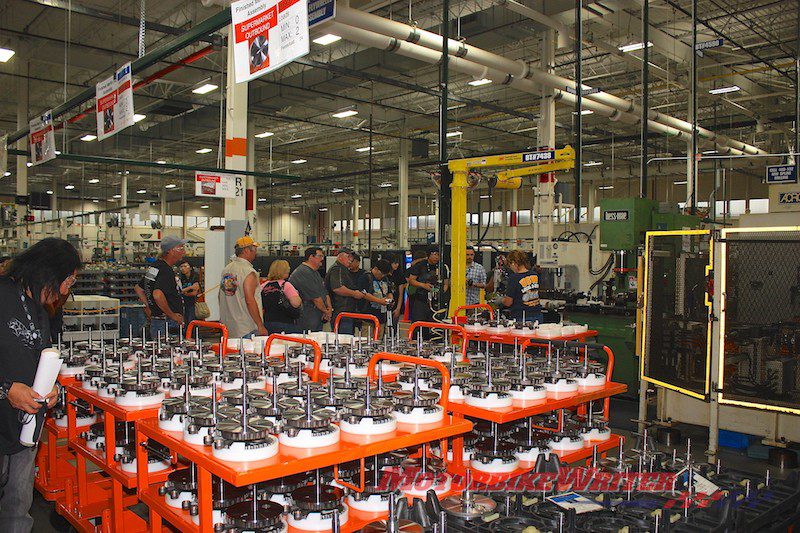 Harley switched off the assembly lines at its factories in March due to the Pandemic and last month made cuts to costs starting with the CE and Board of Directors' salaries and include "temporary layoff" of all global staff.
Jochen says the closure of facilities and temporary suspension of manufacturing enabled them to clean and prepare the workplace to protect workers.
"We are gradually resuming production in a measured way that is safe for employees and will continue to require all employees enrolled that allow them to do so, to continue to work from home to minimise the number of people in each facility," he says.
Polaris, which owns and produces Indian Motorcycle, also introduced a range of cost-cutting measures including boss Scott Wine suspending his own salary for the rest of the year to cope with the impact of the pandemic.