Shortly after announcing a special American patriotic eagle paint job on the Harley-Davidson Road Glide Special, the company has now added another Yankee patriotic style.
The latest is a special-edition two-tone paint option featuring a patriotic "Number One" in red, white and blue on the fuel tank.
Cost of the eagle paint job is an extra $A795 ($NZ870), bringing the price of the model to $A40,495 ($NZ43,120).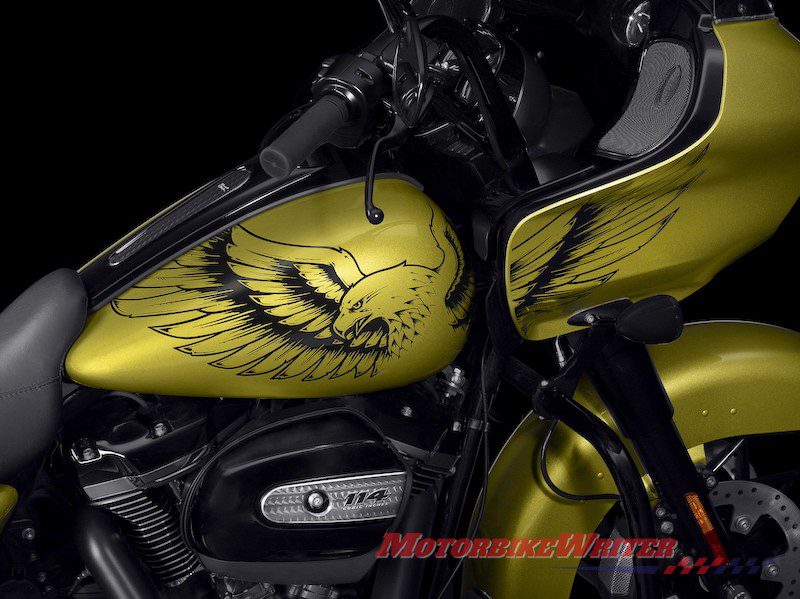 The patriotic Number One will cost an extra $A1795 ($NZ1,950) over the base price.
It is available in Billiard Red/Stone Washed White or Billiard Blue/Stone Washed White.
The special edition paint options are only available on the Road Glide Special when the bike is ordered.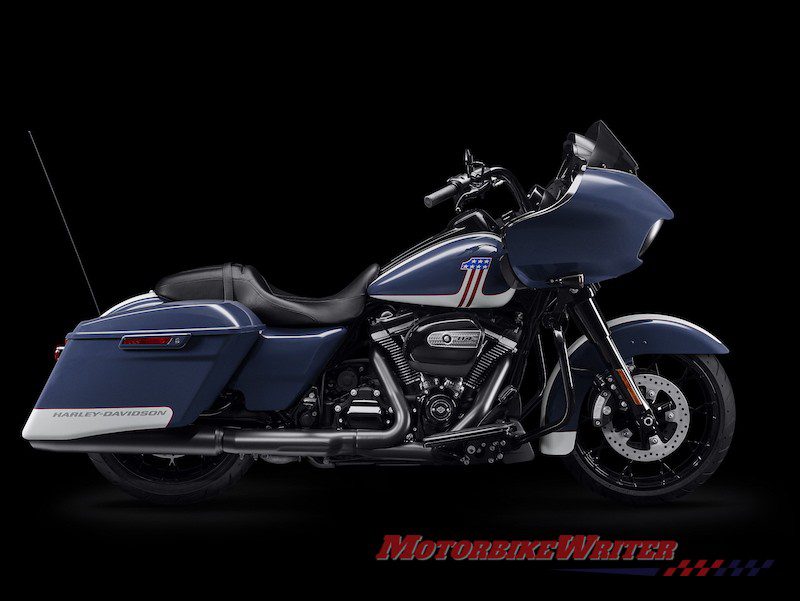 Patriotic fervour
Some people love the whole jingoistic American thing, especially since this is an iconic American motorcycle brand.
However, others may feel it's highly boastful, distasteful, kitsch and even cringeworthy.
Some find jingoism a right-wing blight on the world.
Former President Samuel jackson once famously said: "Patriotism is the last refuge of the scoundrel."
He wasn't having a go at jingoism per se, but at people who falsely called themselves patriots.
Patriotism can be a healthy thing like taking pride in your appearance. Or it can be used as a weapon to discriminate.
We'd love to see Harley offer some Aussie patriotic options like this award-winning custom Can-Am Spyder.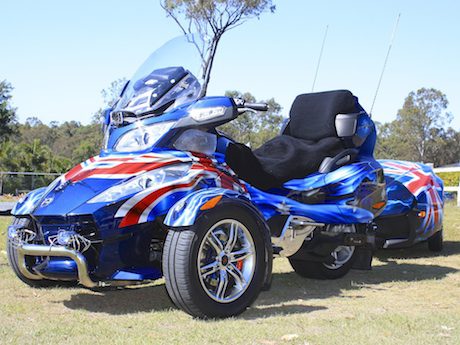 The eagle has long been associated in Harley logos and trademarks as it represents a connection between the motorcycle company and American patriotism and liberty.
Number One is also a highly American patriotic icon and has been used before by Harley.
It was originally designed to celebrate the 1969 AMA Grand National Championship for flat track racing and later adopted the stars and stripes motif.
However, it can also be seen as synonymous with American elitism.
The special edition paint option finishes are backed by the Harley-Davidson limited warranty.