Harley-Davidson is taking about two dozen of its Project LiveWire electric concept bikes on tour throughout the US this year, starting on Route 66, then Europe and Canada next year. Australia will have to wait a little bit longer, but as Harley-Davidson Australia director of marketing Adam Wright says, "I would love to see it tomorrow".
Rather than going straight to market, Harley is gauging public response to the project, allowing customers to touch them, ride them and hear them to gauge their feedback before deciding if and how LiveWire would go into production
Adam, who rode the bike almost two hears ago on a secret proving ground in the US, says more than 20 motorcycles have been built at the Harley product development centre in Milwaukee under maximum security measures.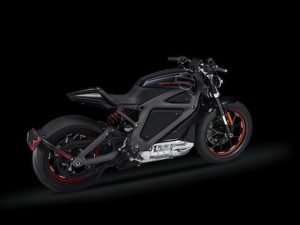 He says he is pushing hard to get at least one Down Under for review and display, but he thinks it unlikely we will have one for the Melbourne Moto Expo in November.
"I believe there is a demand for it in our market," Adam says. "Australians like to embrace new technology."
On the technical side, LiveWire is powered by a billet three-phase induction motor with 55kW of power and 70Nm of torque which is more than the Brammo Empulse R and Zero SR, but less than any of its current fleet. However, with instant torque from an electric motor, it will still be pretty quick with a 0-100km/h time of 4 seconds and a top speed of 148km/h.
The lithium-ion battery that takes about 3 1/2 hours to charge with its Level 2, 220-volt input port size and although range is not mentioned, it is expected to be just under 160km, depending on which of the two rider modes selected. That might not seem much but it's not far short of the Sportster 72 and 48 models.
The dashboard instruments consist of a touchscreen display like a big GPS and it possibly has Bluetooth connectivity.
LiveWire has a sexy aluminium tubular frame and the suspension consists of upside-down Showa Big Piston forks and cantilever shock which are fully adjustable. The front brake is a single disc with twin-piston calliper and tyres are Harley-Davidson-branded Michelins (120/70-18 and 180/55-17).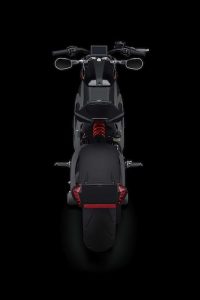 No dimensions are mentioned, but it appears to have a very high seat like a sports bike because you have to fit a battery and motor underneath.
Adam says there is no word on price yet, but confirms it will be more expensive than comparable Harleys. "Technology comes at a price, but the retail price hasn't been decided yet."
He also points out that the technological specifications may change by the time the bike comes to market as battery and electric motor technology is developing at a rapid pace.
He says the battery is not the same as used by Tesla or Boeing, but he can't disclose the supply partners "at this early stage", although he confirms it is American.
Adam believes the bike will appeal to new customers such as young urbanites with an environmental conscience, but also to "some traditional Harley riders who like to not only own their big air-cooled V-twin cruiser or tourer, but also have a sport bike in their garage to a take out for a spin," he says.
Adam will lead a group of motorcycle journalist to the US in September for the launch of the 2015 model range and hopes to be able to give them a look at the bike and possibly a ride. (MotorbikeWriter is hopeful of attending!)
Meanwhile, he is off to Milwaukee next week for a Harley global marketing summit at which he will press hard for more Aussie access to the LiveWire. "Watch this space," he says.
So what's it actually like to ride? Adam says it sounds like a jet fighter, thanks to the meshing of gears. "I've ridden it almost two years ago and it's sensational. It's super quick; Supercar speed. It's an extremely fast motorcycle with 70Nm of torque straight off the bat and it will squeal the tyre under heavy acceleration. It also has a very cool sound which is a deep whirring noise. Believe me, it's been hard to keep quiet on something as exciting as this."
Adam says the LiveWire could be the kickstart the electric vehicle industry needs to gain mass acceptance.
"In the motorcycle world there are a number of players getting involved in electric vehicles and this shows our commitment," he says. "As a company 111 years old we continually try to reinvent ourselves and this is another turn in the road for us. It shows we're a company on the move."
However, it still could be some time before the bike comes to market. When we spoke to COO Matt Levatich in Milwaukee last year, he said 10-15 years for an electric bike, but it surely won't be that long.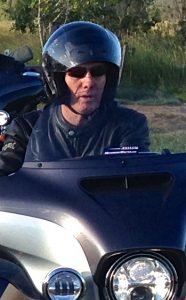 "We've been developing it for a number of years and had our eyes on the ball for quite some time," Adam says. "But, at this point, the main focus is getting the feedback from customers. We want to make sure it's the right motorcycle for the right customer at the right time."
Convincing Harley purists may be tough, but the LiveWire is about projecting into a future customer market. Harley is looking for younger buyers and more customers in countries such as China which is the world's largest buyer of electric bikes.
CEO Keith Wandell, a former auto-parts executive who took over in 2009 says Harley was "stuck in time" when he took over. "We had become sort of resistant to change and doing things differently."
Well, no longer! Since then, Harley has embarked on the Project Rushmore Touring bikes with 106 changes all led by customer focus groups, they followed up with the new Street 500 and 750 family and now they have unveiled an electric bike. What's next?
"America at its best has always been about reinvention," says company president and chief operating officer Matt Levatich. "And, like America, Harley-Davidson has reinvented itself many times in our history, with customers leading us every step of the way. Project LiveWire is another exciting, customer-led moment in our history."
What do you think? Leave your comments below.