Harley-Davidson is rumoured to be announcing a new bike this week and the hot tip is it will be electric.
An electric Harley features in the forthcoming Avengers: Age of Ultron movie and it looks production ready from this photo of the bike being ridden in Seoul by a stunt double for Scarlett Johansson.
It resembles a V-Rod/Buell cross and features H-D insignia on the tank and brake calliper. It looks production ready with side reflectors and a prominent rear hugger; almost too sensible for a movie prop.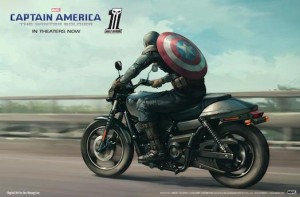 Harley has been known for including upcoming models in other Marvel movies such as the Street which featured in the recent Captain America film even before it was released. So it is not unlikely it would feature a future model in this film, too.
An electric Harley might seem like a major departure for a company that in recent years has divested itself of sports bike companies Buell and MV Agusta to concentrate on its core heavy cruiser products.
However, in an open and honest interview with chief operating officer Matt Levatich at the Harley 110th anniversary celebrations in Milwaukee last year, he refused to rule out an electric Harley.
"People would say 'hell no'. But why not?" he said. "Our engineers are quite intrigued with the idea of what an electric Harley would look like, sound like and feel like. And would it be visceral, would it be emotional, would it be luscious? And there's a way to do that I believe, and it would be very exciting."
He suggested the bike could be made in existing assembly facilities in India and Brazil.
Matt says the need to produce the smaller capacity Street family and an electric bike are not driven by emissions controls, but more by fuel economy targets.
"I'm talking 10 to 15 years," he says, regarding an electric Harley.
Maybe he was throwing us off the scent with that last comment.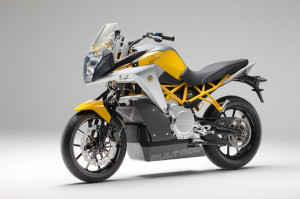 One thing seems certain; Harley will do what it takes to maintain its current strong growth, so long as their products retain the company's traditional values.
An electric Harley would certainly kickstart the electric bike industry which has been so far dominated by non-traditional companies. Only recently have BMW and Yamaha joined the fray, but many others are showing interest and even Bultaco is returning to production, but only with an electric bike.