Harley-Davidson's iconic Low Rider® ST is now capable of a serious set of beats, thanks to the 'All-In-One Audio Solution' from Rockford Fosgate®. 
The press release from PRNewswire states that teh 250-watt Bluetooth™ connected amplifier is compatible with Appl and Android smartphone devices, making the pre-ride setup all the easier to manage. 
She comes with a neat bit of tech, too.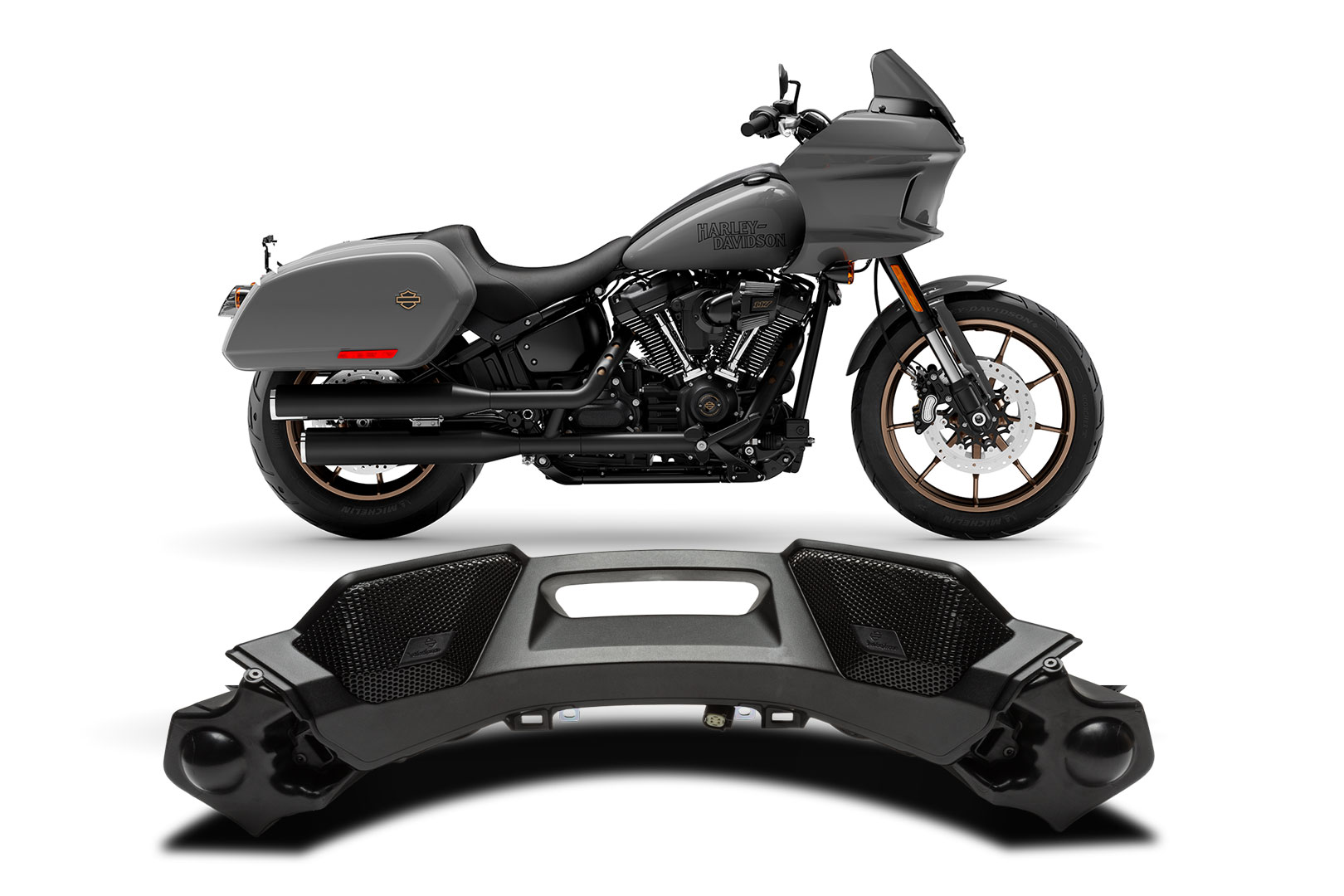 Apparently, this 'all-in-one' also comes with a unit that 'adjusts the volume automatically based on the bike's speed' – and as if that weren't swanky enough, the setup includes a perfectly built-in enclosure, complete with '5.25-inch midrange speakers and a pair of 1-inch tweeters.'
Worried about the weight of the thing? Don't; we're told that Rockford made sure to use ultra-efficient neodymium magnet motor structures to guarantee minimal poundage and keep the specs of the Low Rider® ST as accurate as possible.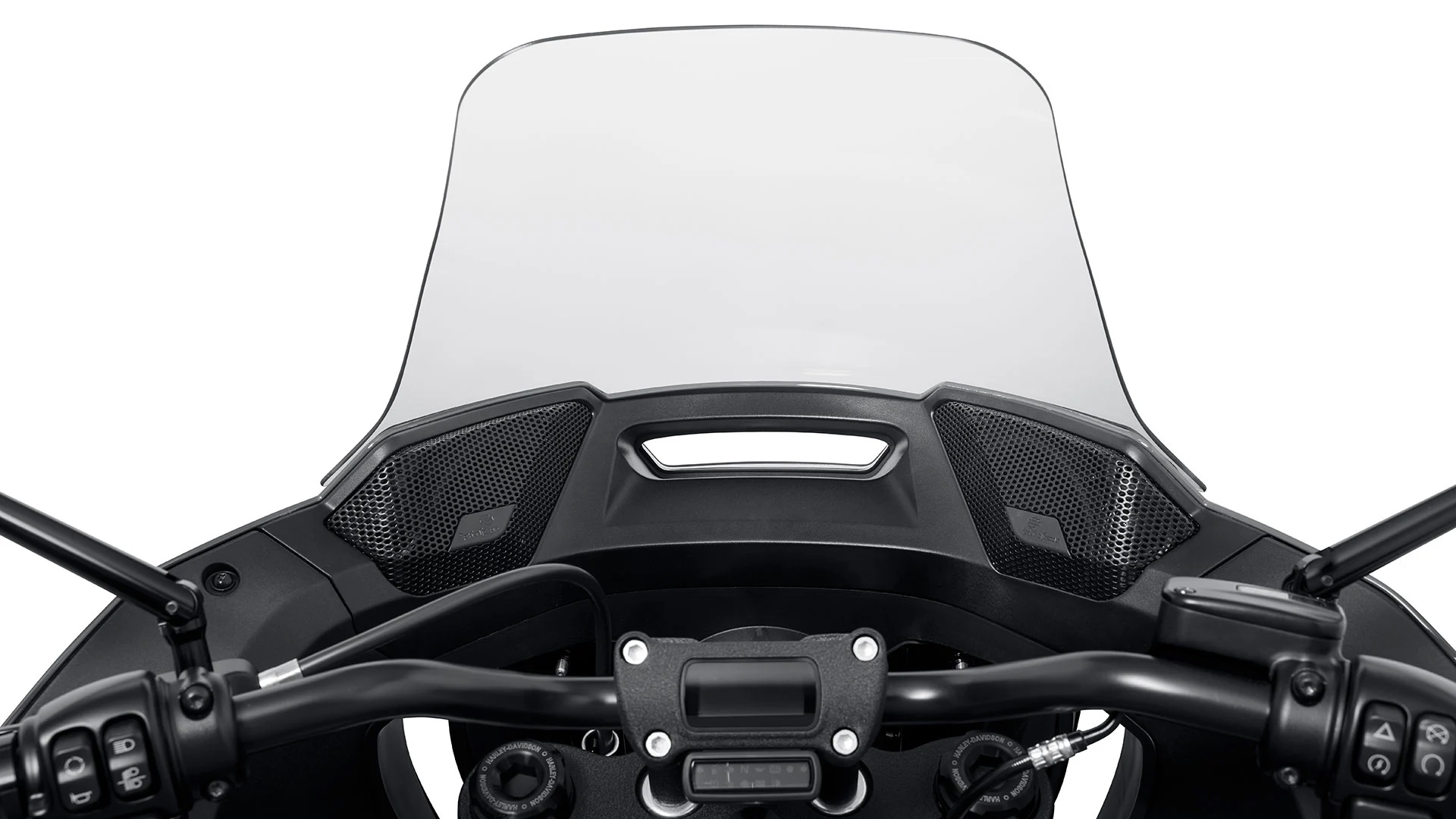 If you were at the Hometown Rally™ (at the 20-Acre H-D Museum Campus in Milwaukee, WI from September 1st through 5th), you might have seen this beauty; for more details on the audio, be sure to hit up Harley's website. 
For other related news, be sure to check back at our shiny new webpage; drop a comment below letting us know what you think, and as ever – stay safe on the twistites.