Has Harley really gone water-cooled?
When Harley launched the 2014 model range this week they introduced a new Twin-Cooled 103 and 110 engine to the range.
By Twin-Cooled they mean that water and coolant is used to cool the heads near the exhaust ports where most of the heat is generated.
It seems this has largely been done for rider comfort and to pass tough new emissions laws.
It doesn't mean Harley has gone water cooled like they did with the V-Rod, much to the chagrin of many devotees.
The engines still use air cooling for the barrels and from the close-up images I've seen so far, the engine looks exactly the same.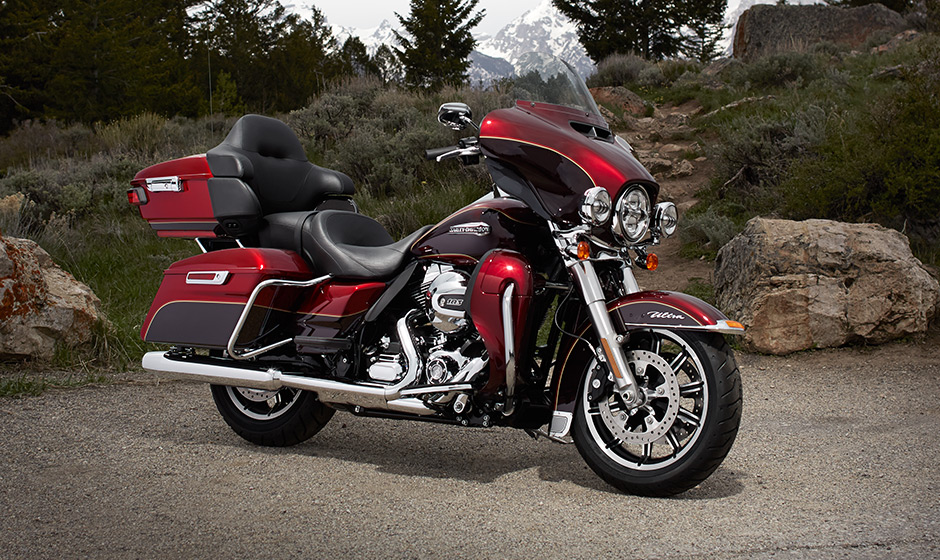 The radiator is subtlely mounted between the front twin frame struts and an electric pump manages coolant circulation. Liquid cooling allows the compression to come up to 10.1:1 which increases torque. Also, it should be pointed out that the Twin-Cooled engine is only available in the Electra Glide Ultra Limited, Ultra Classic and the CVO variant (oh, and the Tri Glide trike that Australia doesn't get).
Maybe the engine will eventually work its way into other models, but with the small radiator secreted in the front behind the fairing, this will be difficult to introduce into the unfaired Road King, but may be possible in the half-faired Street Glide.
Basically the new engine is a bit like BMW's "wasser boxer". It's partial water cooling so that the aesthetics of the air-cooled engine are largely left in tact.
Except for the different "103" badge on the air filter, the Twin-Cooled Ultra Limited and air-cooled Ultra Classic look identical. They have the same number of cooling fins on the engine, but you can't see on top of the heads, so maybe there are changes there.
But the aesthetics are the same, so settle down all you Harley fanatics. You're precious air-cooled twin will continue for some years to come.
I'm flying to Denver, Colorado, at the weekend to test the new range of bikes. The ambient temperature will be in the 30s, so I'll see if the Twin-Cooled engine is cooler for the rider. Stay tuned.