Harley-Davidson trademarks often end up as names for their motorcycles, but in this case, Rude Boy will be used for their upcoming range of electric bicycles.
The company has struck some trouble with the recent launch of their LiveWire electric motorcycle:
The bike was delayed a month going into North America dealerships;
Several dealerships refused to pay big money to instal DC fast chargers in order to sell them;
Sales have also been a disaster as customers have baulked at the $US29,950 (about $A44,000 when it arrives in Australia late next year) ticket price; and
They temporarily pulled the plug on production to fix a problem with one charger.

Riding the LiveWire in Orgeon
Rude Boy electric bicycles
The company has filed its application for the Rude Boy trademark with the US Patent and Trademark Office for use with "electric bicycles; electric bicycle parts and accessories".
Harley already has a Fat Boy Softail motorcycle which has been a huge success over the years, so they will be hoping for the same with with Rude Boy.
So far Harley has shown three pedal-assisted electric bicycles, an electric scooter and electric balance bikes for kids.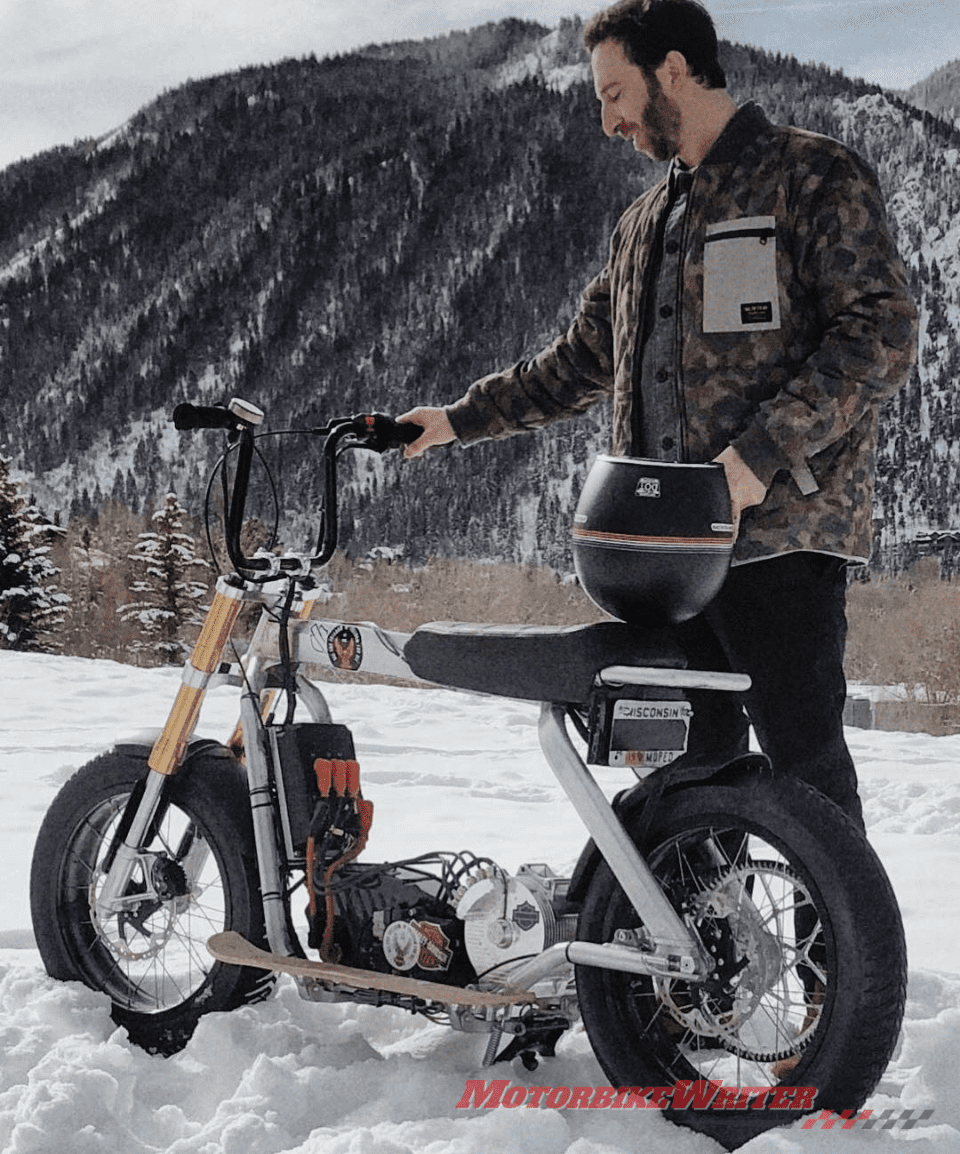 With Harley sales down and an ageing demographic, the company is keen to bring in new, younger customers.
This shift toward two-wheeled electric bicycles is part of their future-proofing strategy.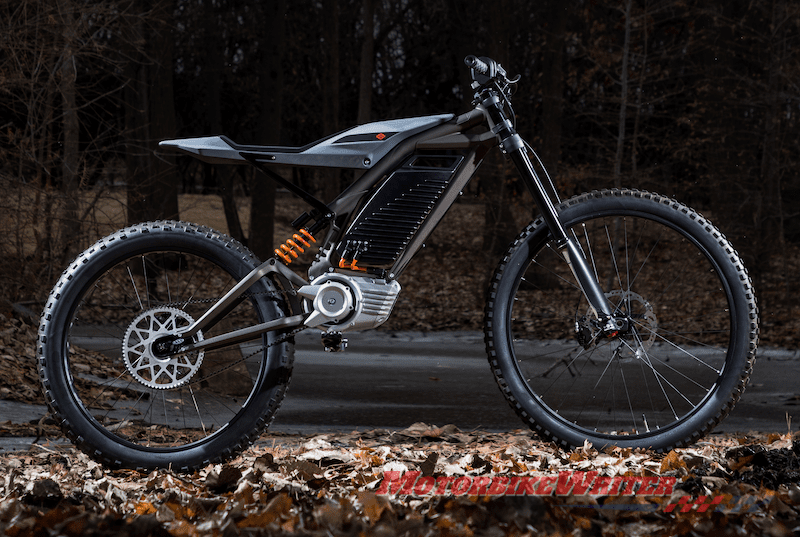 Harley has previously shown their electric mountain bike (above) and their electric bicycle prototypes (below) under the "Future Vehicles" tab on their website.
We expect the latter will be the Rude Boy bikes.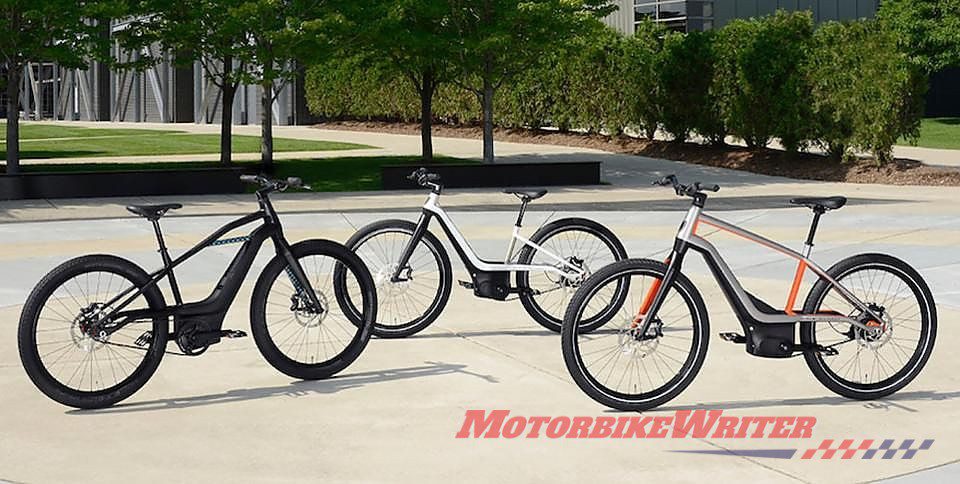 It says they are not yet available for sale, but "coming soon" and "future models shown may not be available in all markets".
They include mid-mounted electric motors, belt drive and one with a step-through "female" frame.