Harley-Davidson is still the world's "strongest" motorcycle brand, although it has slipped 14 places in the annual list of automotive brands, according to Brand Finance.
The global finance analysis company values the brands of thousands of the world's biggest companies every year, including automotive companies.
Brands are evaluated to determine their strength based on factors such as marketing investment, familiarity, loyalty, staff satisfaction and corporate reputation.
Brand strength is used to determine what proportion of a business's revenue is contributed by the brand. So it's a complex and confusing equation, not just based on the number of vehicles sold or their profit.
Most valuable brands
The most valuable automotive brands are Toyota with a brand value of US$46 billion, followed by BMW ($37b), Mercedes-Benz ($35b),Volkswagen ($25b) and Nissan ($24b).
However, Brand Finance calculates that the most "powerful" is Ferrari, followed by Porsche. Told you it was complex and confusing!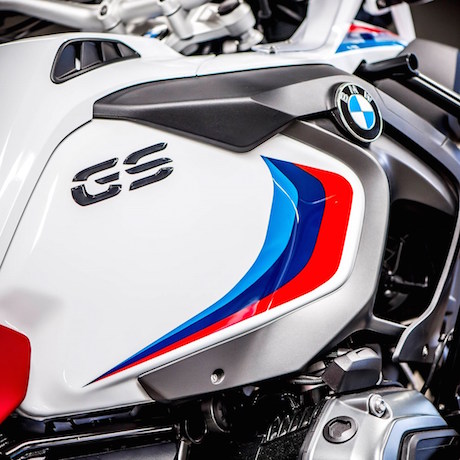 While BMW is second on the list of valuable automotive brands, the Motorrad section only accounts for 6% of the group's sales or about $2b. Similarly, Ducati is part of the VW group, but represents less than 3% of the brand's value at $0.75b.
The world's largest motorcycle manufacturer is still Honda and the company is seventh in the Brand Finance list, down from fifth with $21b in value. However, bikes represent 13% of the company's value or $2.7b in value.
Suzuki is 20th with $4.6b value, but bikes are only 7% of the company's value or $0.3b.
Harley was valued in the survey at $3.1b, down from $5b in 2016.
They are followed by Polaris, maker of Indian and the now-defunct Victory motorcycles, which was 32nd, up 17 spots from 2016 with $2.6b in brand value. However, the motorcycles are only a small part of their business
Yamaha was 56th, up from 75th, with $1.5b in value. No other motorcycle brands were mentioned in the top 100.
However, several Indian and Chinese automotive companies with motorcycle components to their business rated fairly high.
The most valuable of these is Mahindra, which recently bought BSA and Jawa and plans to make motorcycles. The company rated 45th strongest, up nine places last year to $2b.