Thanks "Don't let politics divide us," a Doobie Brothers guitarist told the crowd at the Harley-Davidson 115th Anniversary celebrations in Milwaukee at the weekend.
It's the height of rudeness to discuss politics at a party. So Harley executives have refused to talk politics, tariffs and President Donald Trump at their all-weekend party.
Instead, they concentrated on their coming product, indoor and outdoor motorcycle racing, concerts and parties – not the political kind!
Doobie do
But original Doobie Bros guitarist Patrick Simmons, 69, probably feels entitled to make a comment about the company and its political predicament.
After all, he bought his first Harley 50 years ago and rode his 1929 Harley-Davidson JD across the USA for cancer in 2014.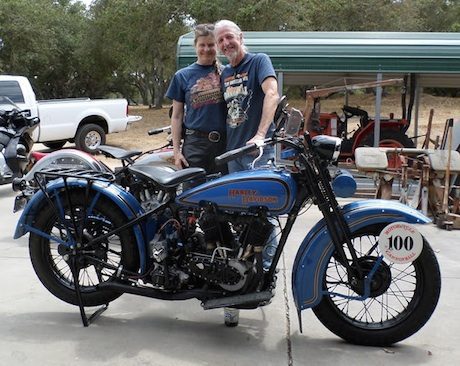 "There are voices that we hear that I sense are trying to divide us somehow," he told the crowd at his solo concert at the Harley-Davidson Museum.
"I think a lot of it has to do with ego. There are a lot of egos running rampant in the world.
"People let their egos run away from them and they start making statements about business and how the world should be run.
"It's just an opinion and everyone's got one."
Tough year
His comments follow a tough year for Harley with Trump almost declaring all-out war on the company as he ramps up his global trade war.
Harley has battled increased raw material costs thanks to Trump's increased tariffs on imported steel and aluminium and when the company said it would move some production offshore to supply overseas markets and avoid high retaliatory tariffs, Trump tweeted threats of massive taxes and even encouraged a boycott.
No politics
I've been on a press tour all week to ride the new CVO and Touring range to the Milwaukee celebrations where I also rode the new Softail FXDR and viewed the updated LiveWire electric bike coming next year.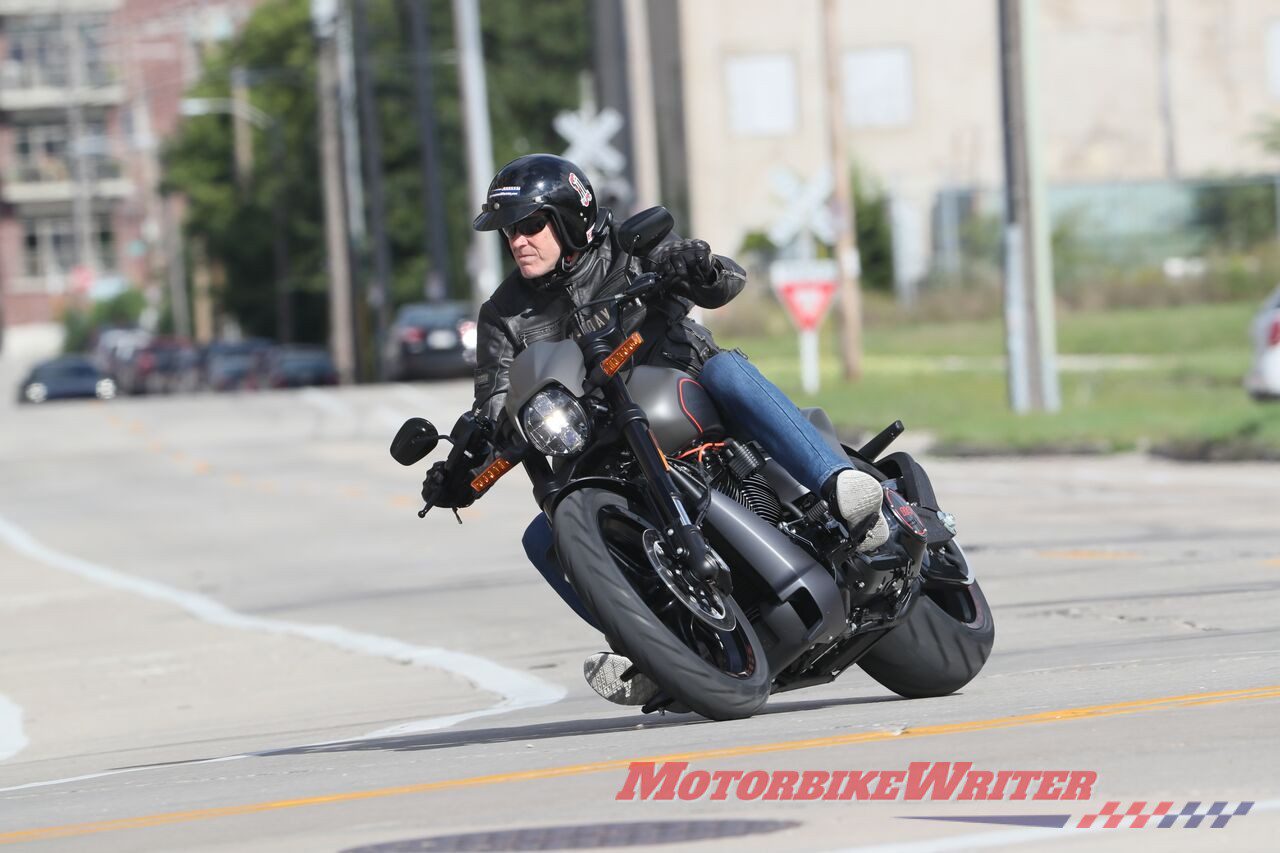 Arranging an interview with a Harley executive has been almost impossible and no one on staff will answer my questions about politics.
In the end, an Aussie TV channel did get an interview with new product manager Marc McAllister, but the questions were vetted first and the one and only political question had to be deleted.
I was able to listen in, but he said nothing new nor political.
However, I did accidentally bump into CEO Matt Levatich at the Harley hillclimb event at Little Switzerland Ski Resort.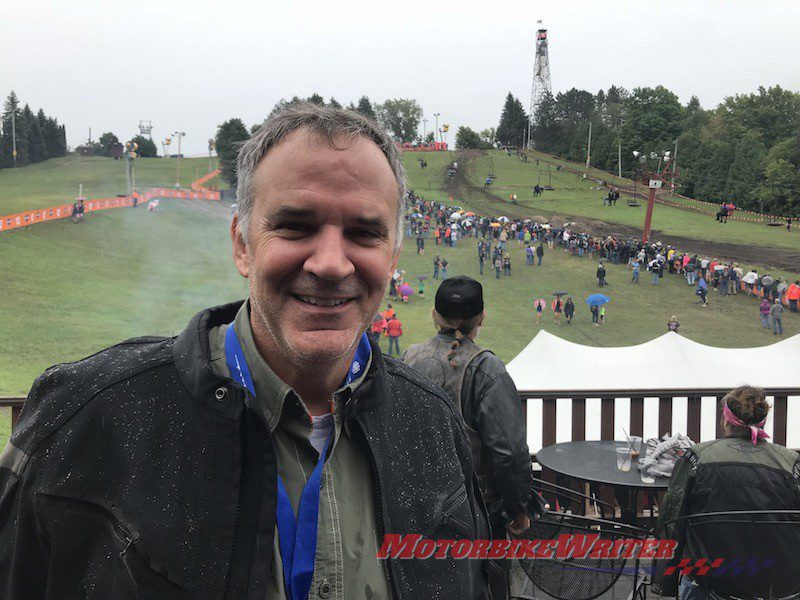 Amid the thunder of big-bore bikes roaring up the muddy slope, Matt seemed happy, positive and completely in his element.
"I started riding dirt bikes and my father took me to dirt bike races," he said.
He's now happy talking about dirt action as the company has announced it will build a Pan America adventure bike in the next few years.
He says they built a special off-road testing facility in Arizona just for the new line of adventure bikes.
Matt believes Harley will succeed in the USA where adventure-bike brands such as KTM and BMW haven't because those companies do not have the dealer network that Harley has in North America.
But when the conversation turned to politics, he simply said: "You know, every day when we come into work we have to forget about just building the world's best bikes; we have to think about building riders."
It's the same apolitical line that the company has been trotting out for months now.
Doobie Bros encore
The 115th anniversary celebrations have been different to previous Harley quinquennial parties with an emphasis on motorcycle racing (beach, hillclimb, indoor, flat track, drags, etc) rather than big-name rock bands.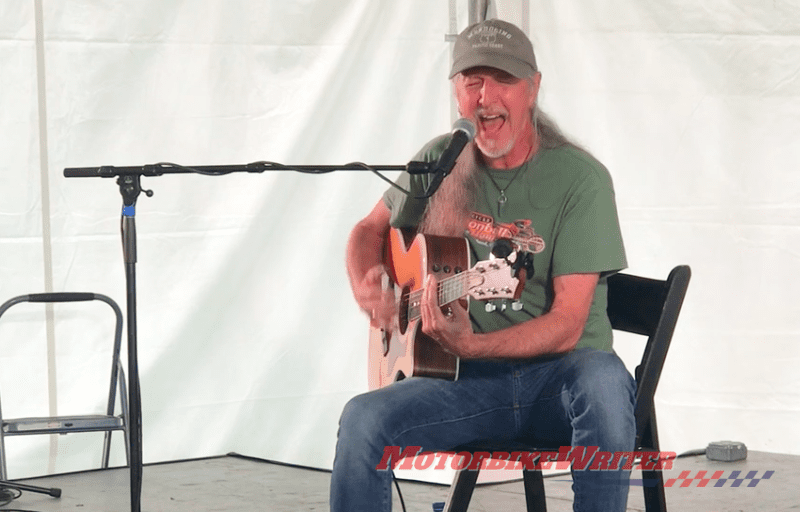 The biggest rock name at this party is Patrick Simmons, so we'll let him have the final say:
"It doesn't matter whether you ride a blue motorcycle, It doesn't matter whether you ride a red motorcycle, It doesn't matter whether you ride a green motorcycle, we are one family on this earth and we are one family of riders," he said to a standing ovation of hoots and hollers.
"I don't think any one person, philosophy or viewport has a right to come in here and divide us as a people.
"Don't let politicians come in between all of us.
"I love motorcycles, but part of motorcycling is the people and I love the people. When I come to an event like this it's the people that really count."
He then finished with Doobies classic Long Training Running and the poignant lyrics "without love, where would you be now".