Harley-Davidson has reportedly applied for a patent for sensors that detect road hazards such as wildlife and then apply auto emergency braking.
After Harley-Davidson stunned the world last week by announcing plans to introduce electric motorbikes and bicycles, and an adventure bike, the rumour mill is now in overdrive.
The latest rumour about auto emergency braking comes from American website motorcycle.com.
Auto emergency braking is not new. Many car manufacturers have the system which detects an imminent threat and applies maximum braking force if the driver does not react in time.
There are varying levels of braking assistance right up to full-on intervention and a full stop. They operate differently at varying speeds and are included in a wide range of cars.
No motorcycle company has yet introduced this technology, although Ducati have been working on vehicle-to-vehicle communications and KTM are developing car-like adaptive cruise control.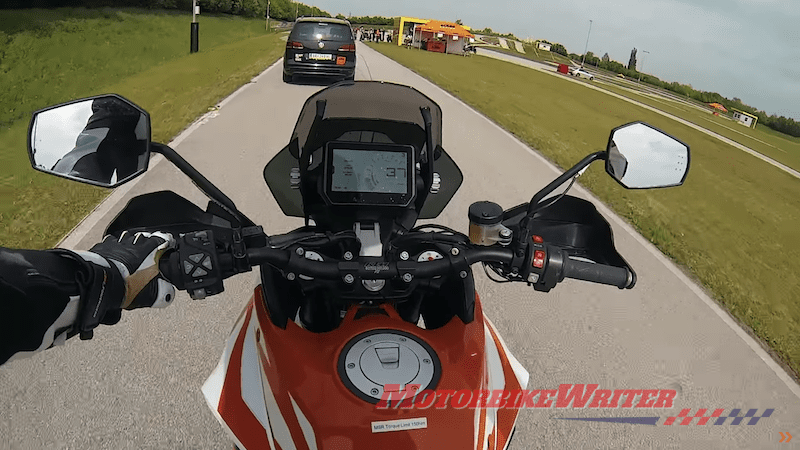 The latter uses similar sensors to those used in auto emergency braking as well as police LIDAR speed guns.
The radar detects a hazard and applies the brakes to keep the vehicle a safe distance from the vehicle they are following.
It is difficult to see how traditional Harley fans would react to auto emergency braking.
Harley took a long time to introduce their "invisible" ABS and when they did it was accompanied by an outcry from devotees. While ABS is now standard on all Harleys sold in Australia, it is still only optional on some in the USA.
Harley auto emergency brake 'plans'
There is no point in asking Harley-Davidson to confirm the auto emergency braking rumour; they simply don't comment on forward product.
Yet they did step out of character last week to make the major announcements about new products coming in the next four years.
Harley boss Matt Levatich also promised last week that they would be "doubling down on existing products", so maybe there will be some high-tech coming to their existing models.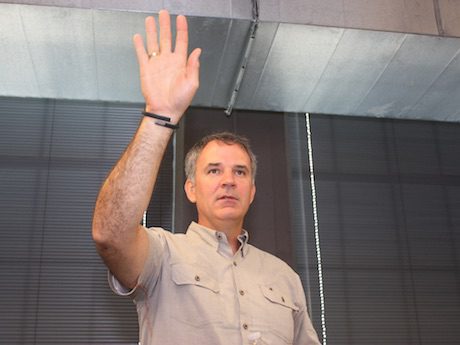 If they are only now applying for a patent, then auto emergency brakes will not be included in this year's line-up.
However, there could be some hi-tech added to their traditional heavyweight touring bikes and cruisers such as traction control, engine modes, cornering ABS, and improved connectivity and infotainment.
Full details will be announced at the global dealer meeting on 22 August 2018 in the US.
MotorbikeWriter will fly into Minneapolis three days later to sample the new product in a ride to Milwaukee for Harley's 115th anniversary celebrations. Stay tuned.