As Harley-Davidson is about to release its 2013 earnings figures, there have also been leaks of the power figures for the new Harley Street 500 and 750. Shares in the iconic American heavyweight motorcycle manufacturer have jumped 40%. However, it may have to re-brand itself as it will this year release the midweight Street family.
The Harley Street models were recently showcased in India where some will be built and the power figures for the Revolution X engines were released. The Harley Street 500 will have 25kW of power and 50Nm of torque while the 750 will have 35kW and 60Nm. They are fairly modest figures and although the bikes will be lighter than their cousins in the Harley family tree, they are still expected to weigh more than 215kg. Australia will only get the 500 and not until about this time next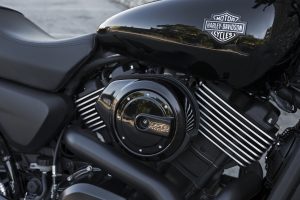 year unless H-D Australia can pull some strings.
Meanwhile, Harley will announce its full-year earnings tomorrow (January 30). On the back of its Rushmore Project revamping of the Touring family, sales in the US alone have surged 20% in the third quarter. In Australia, Harley is the second-biggest seller of road bikes, only about 800 behind Honda. Sales last year rose 5% to 8217, while the total Australian road-bike market was up only 0.3% and the whole market declined by 2.2%.