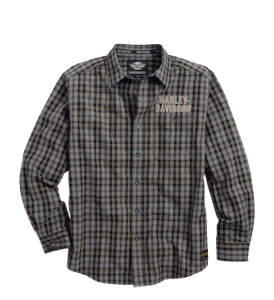 Harley-Davidson MotorClothes plunders the company's 110-plus-year archives for classic logos and graphics to adorn its latest men's heritage collection of casual wear.
It's called the Genuine Collection range and it certainly evokes that nostalgia feeling of which many newer companies can only dream. To fit in with the heritage logos and graphics, the collection has a "washed and worn" look.
Like all their casual wear, it is made to be worn on or off the bike. In fact, Harley-Davidson's creative director of general merchandise, Karen Davidson, points out that many customers who buy their casual wear don't even ride … they just aspire to riding and the spirit of freedom. Karen is a great spokesperson for the brand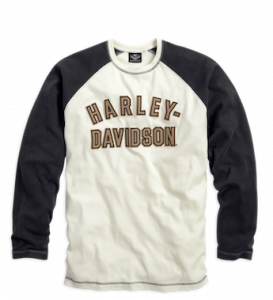 being the great-granddaughter of company co-founder, William A. Davidson, and daughter to the iconic company designer, Willie G.
Harley-Davidson Australia MotorClothes sales and marketing manager David Turney says the Genuine Collection "harks back to the very origins of Harley-Davidson design". "These are classic must-haves which represent a Harley lifestyle; suitable for some serious riding or for some serious kicking-back," he says.
And like all Harley gear, it is built tough to last being made of 100% cotton. The Genuine Collection includes nine classic styles, including long and short sleeve tees and shirts, plaid shirts and shirt jackets to inspire any rider, passenger or Harley enthusiast.