The Harley-Davidson electric LiveWire motorcycle will have about 250km of range says CEO Matt Levatich so it wasn't such a brave move to ride the bike at the front of the main parade at their 115th Anniversary celebrations on Milwaukee on Sunday.
Matt told me on Saturday that while he couldn't tell me how much range the bike would have when it comes to market next year, he said it would have "150% more range than the original" Livewire Project.
Click here for more details on the new LiveWire.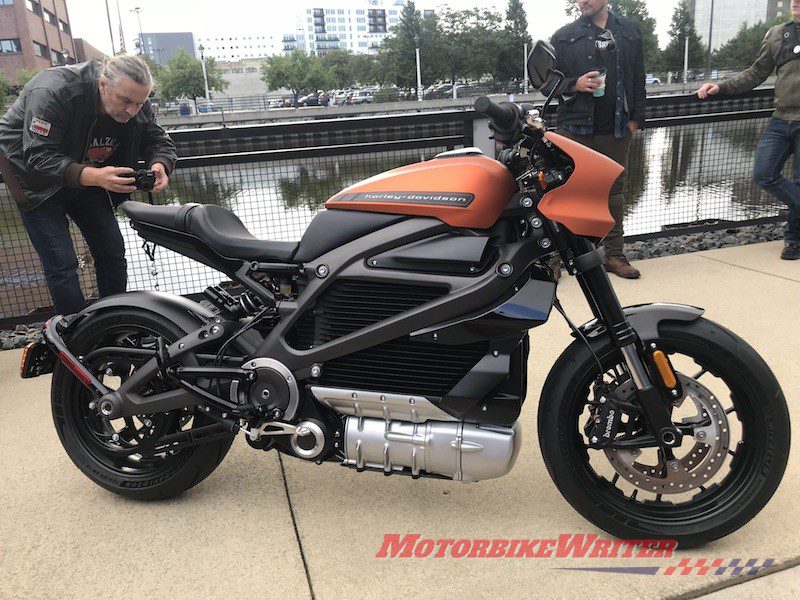 The Livewire Project was unveiled in 2014 and Harley said it had only about 100km of range.
Parade nerves
Still, Matt said he was nervous about leading the parade on the bike.
"Of course we're all nervous that something might go wrong, it might run flat or something, because it's still not production ready," he said.
The parade route was only 9.6km long and a slow pace, so there shouldn't have been any concern about range.
Besides, electric vehicles generally run further at slower speeds when there is a lot of regenerative braking recharging the battery.
However, Matt was concerned that the bike is still being developed and there could be a minor technical hitch culminating in a major PR hitch! 
"It's a slow pace, but I'm at the front, so I'll give it some throttle along the way," she said.
He need not have worried; the parade went off without any hitches.
More than 7500 bikes rode in the parade from Miller Park to the shores of Lake Michigan and the route was lined with thousands of riders and enthusiastic locals. One of the largest contingents was 200 riders from Indonesia who hired Eagle Rider bikes for the occasion.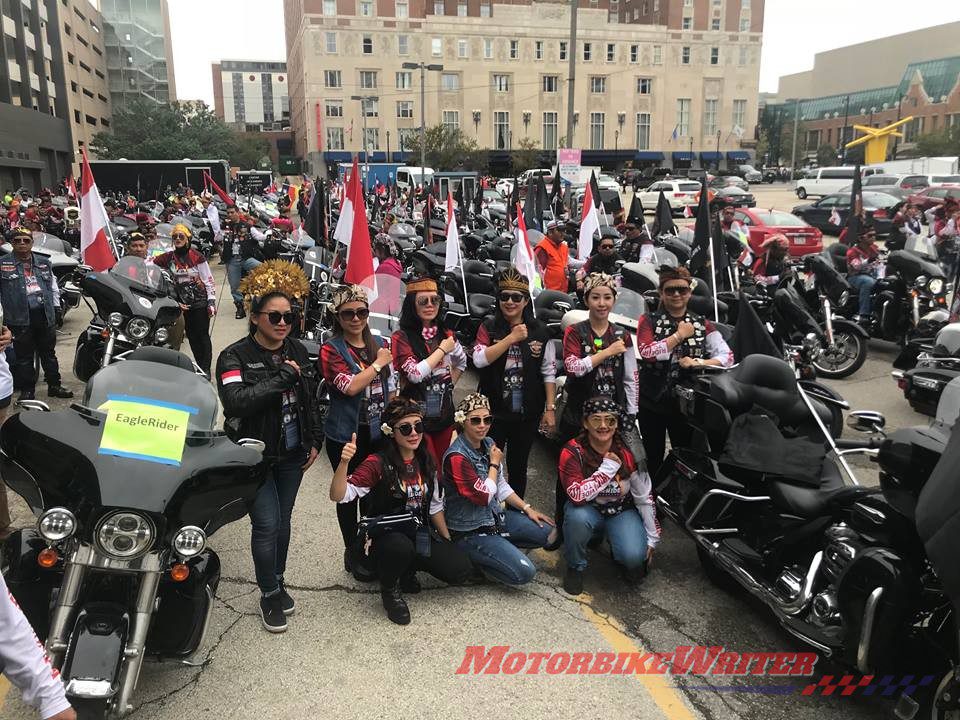 Battery tech
In March, Harley-Davidson acquired a stake in American electric dirt bike company Alta Motors and Matt says their engineers have learnt a lot about battery technology from their collaboration.
While their collaboration project has now finished and had nothing to do with the development of LiveWire, Matt says they remain a part owner and may have further projects with the company.
"We mainly learnt about battery management and packing," he says.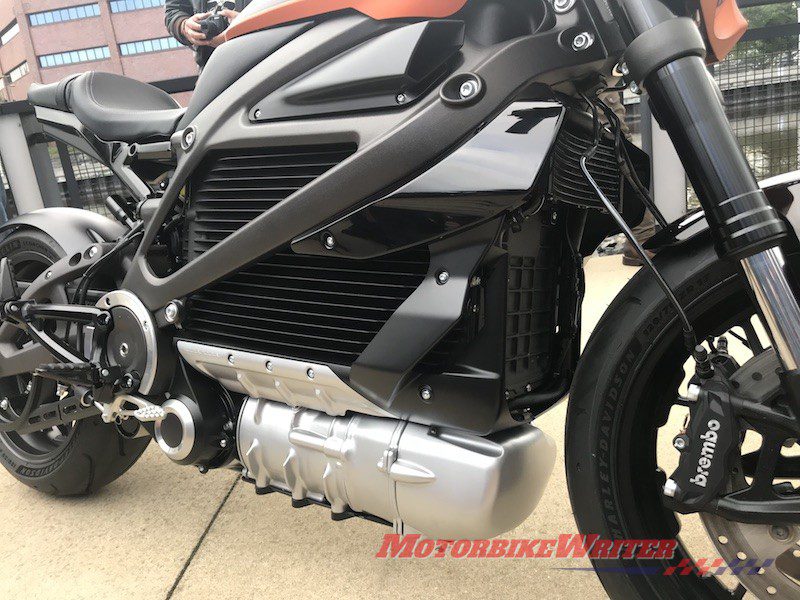 An electric vehicle battery is actually many small batteries about the size of a normal C-cell battery.
Matt says the way they are packed together and how they are kept cool is pivotal to the efficiency of the overall battery pack.