Harley-Davidson is the first motorcycle company to offer Android Auto which is similar to Apple CarPlay and allows riders to access some phone apps.
Honda Goldwing was the first with Apple CarPlay in 2018 and Harley followed a year later with the software update to its Boom! Box GTS Infotainment Systems on their Touring models.
Now they will be the first with the Android version coming in the next couple of months.
Harley-Davidson Australia says they are not sure when it will be available here nor the price, but the Apple version is a free software update, anyway.
The Harley collaboration with Google means riders with Android phones will now be able to access Google Maps for navigation, traffic and weather reports, as well as some other apps such as Spotify.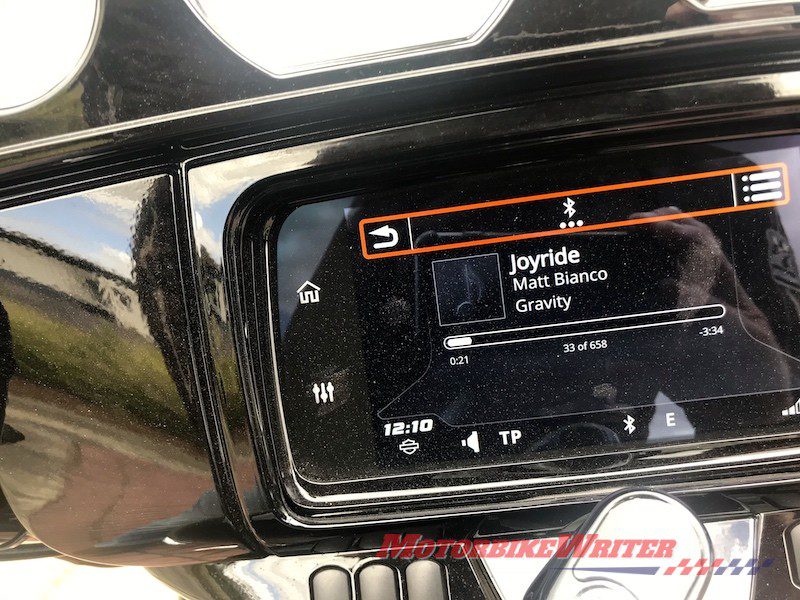 Android features
As with the Apple feature, the phone must be plugged into the bike via its charging cable.
The screen will mirror the phone, allowing riders to access it through the touchscreen, Google Assistant voice control or the toggle controls on the left switchblock.
Google Assistant is available in Australia, Canada (English), France, Germany, India (English), South Korea, United Kingdom, and United States.
The new feature is a boon (or should that be boom?) to customers who want all the important features of their phone.
It's also a boon to Harley which has fallen on hard times recently with declining sales and the departure of its CEO.
Harley aids bushfire appeal
Harley-Davidson Australia has created a special "We Ride With You Australia" t-shirt featuring original Willie G. Davidson artwork which will be sold for bushfire relief efforts.
The men's and women's t-shirts costs $A50 and $NZ50 at Harley dealerships in Australia and New Zealand.
Meanwhile, the Harley-Davidson Foundation has donated $US100,000 (about $A166,000) to Australian bushfire relief, via international nonprofit Give2Asia.