Next year's Harley-Davidson streetfighter range, expected to replace the Sportster, could be called the Bronx or the more apt Bareknuckle.
Almost a year ago Harley made some bold announcements about new product including an adventure bike, small-capacity bikes and a range of electric bikes.
We now know the small-capacity bikes will be made in China for the Asian market.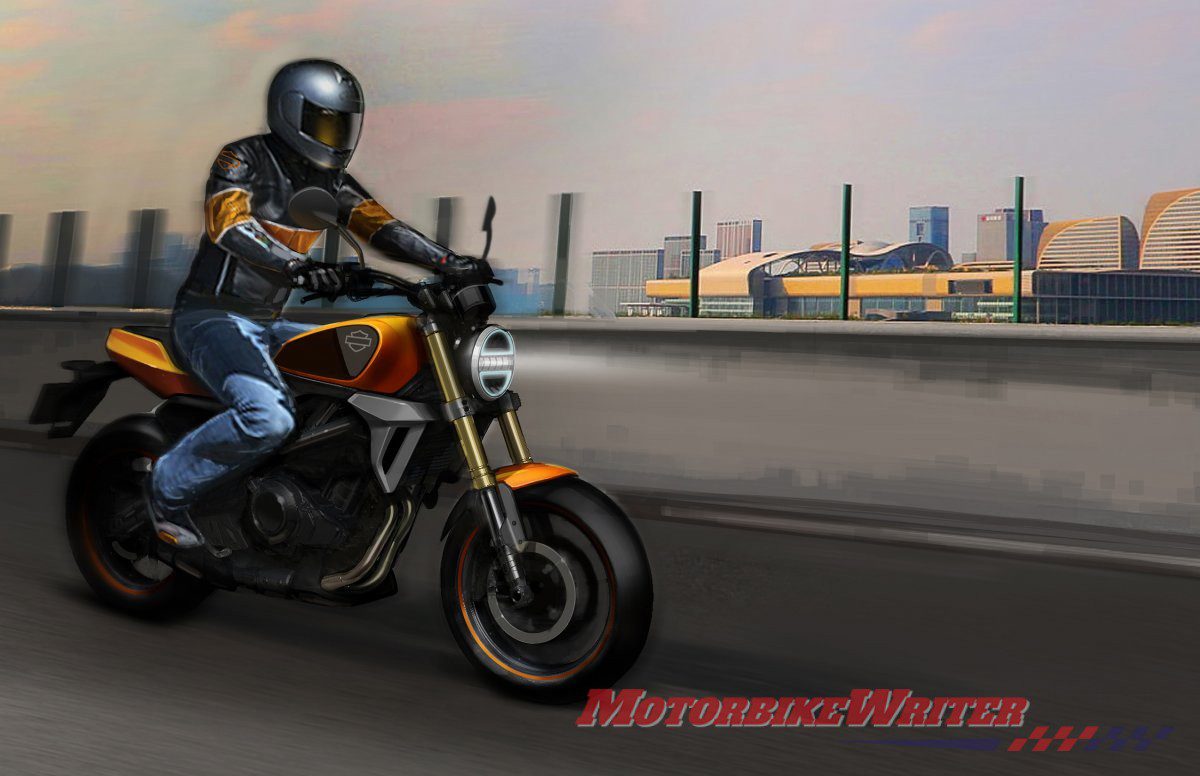 Bareknuckle streetfighter
But the news that traditional Harley fans would be more interested in is their water-cooled street fighter range with engine capacities from 500cc to 1250cc.
In late 2017, Harley trademarked the names "Bronx" and "Harley-Davidson Bronx" with the US Patent and Trademark Office.
Now they have applied for a trademark for the name Bareknuckle.
Both would be great family names for the streetfighter range, particularly a Bareknuckle streetfighter!
Nine streetfighters
When the new models were announced last year they said there would nine streetfighters coming in 2020-22 with family names yet to be decided.
They will be powered by new liquid-cooled 60-degree DOHC V-twins which will be produced in a range of sizes from 500cc to 1250cc.
The streetfighters will tackle the Ducati Monster and Triumph Street Triple.
The midweight bikes will feature fully adjustable Showa suspension, Brembo monobloc brakes, Michelin tyres and a "proper electronics package" although they have not provided details.
We image it could include engine maps, cornering ABS, traction control and maybe even electronic suspension. These bikes are expected to replace the Sportster range which may be retired for emissions reasons.
The streetfighter may be a 2020 model which means they would be unveiled this year, probably at the August world dealer conference in the USA.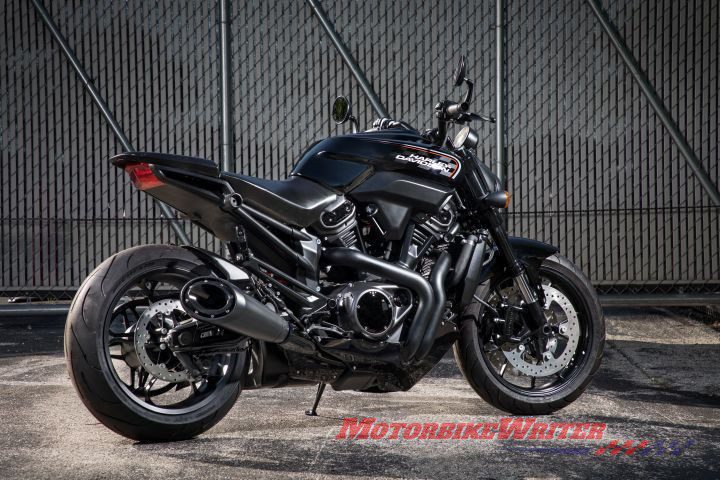 Trademarks
However, the trademarked names may not even be used and they may already have a name fo the models.
Harley could just be an exercise in protecting the names in case they ever needed them.
After all, Harley has spent a lot of money protecting its various trademarks over the years, even suing companies that use similar bar-and-shield logos, the bald eagle and the mix of black and orange.
In the late 1990s, the company even tried to trademark their distinctive "potato-potato" exhaust noise, but failed in US courts.