There may have been a revolution in the Harley-Davidson Touring line-up, but the rest of the 2014 fleet has only had a minor evolution.
At the top of the line-up is the CVO range which includes a Twin-Cooled Ultra Limited, a Road King, a Softail and a limited-edition Softail Deluxe with detachable windscreen, GPS, Daymaker LED headlights and detachable saddlebags.
Softails and V-Rods are largely unchanged, although the Night Rod Special gets suspension upgrades.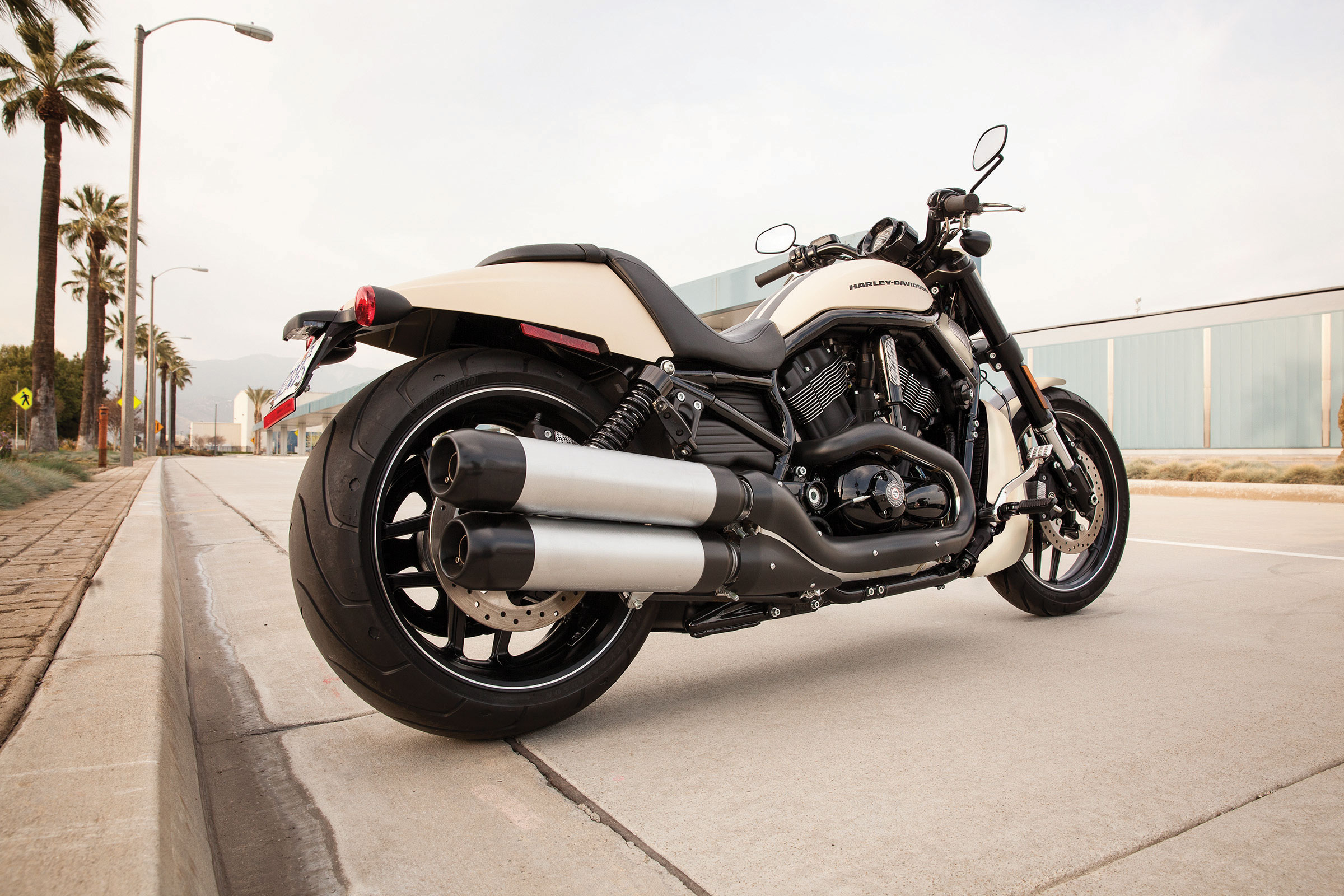 The five Sportsters now complete the Harley line-up with ABS and smart remote key fobs. They also get new hand controls, cleaner wiring, new brake components and improved service access.
In the Dyna range, the Street Bob and Super Glide drop the 96 Twin Cam and join the others with a 103 engine.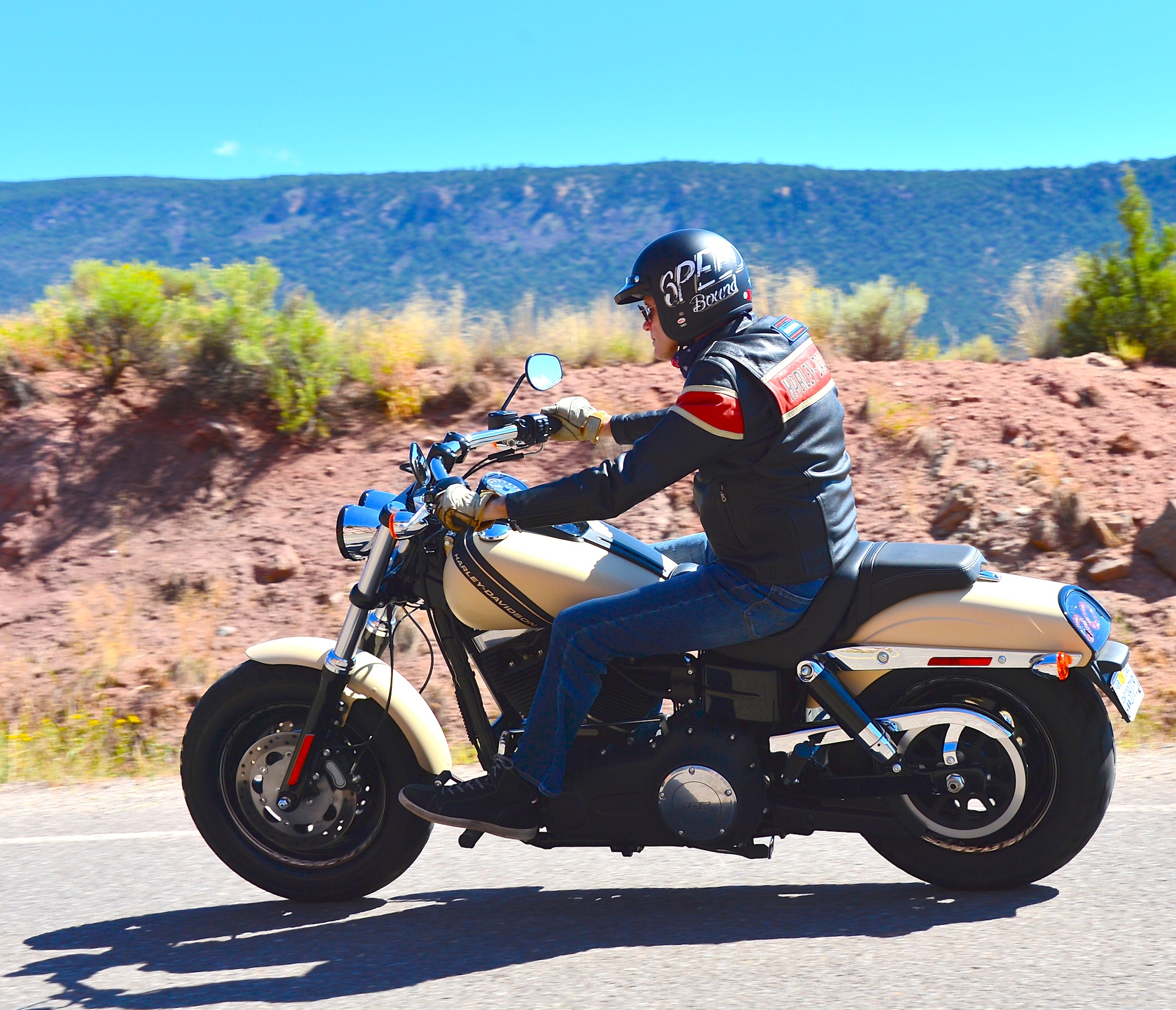 Meanwhile, the Harley Fat Bob gets darker cosmetics which evoke an even more menacing look on the road.
I love the black rings around the twin headlights, the black powdercoated wheels with a laser-engraved Harley-Davidson logo and rim stripe, and the diagonal Harley emblem on the tank.
The unique desert sand paintjob is certainly eye-catching, although most people will probably opt for the traditional black gloss.
The drag bars now come with a slightly closer bend back toward the rider which improves rider ergonomics while still retaining that attacking, aggressive feeling.
I'm not so sure the modernised slash-cut taillight assembly works with the retro feel of the bike.
However, the LED lights should make the bike a little safer and less prone to rear-enders.
I rode it for a short while in the Rockies at the harley world product launch recently and was reminded of its aggressive attitude, it's confident front wheel for attacking corners, its wind-in-the-face demeanour and its peg-scraping performance.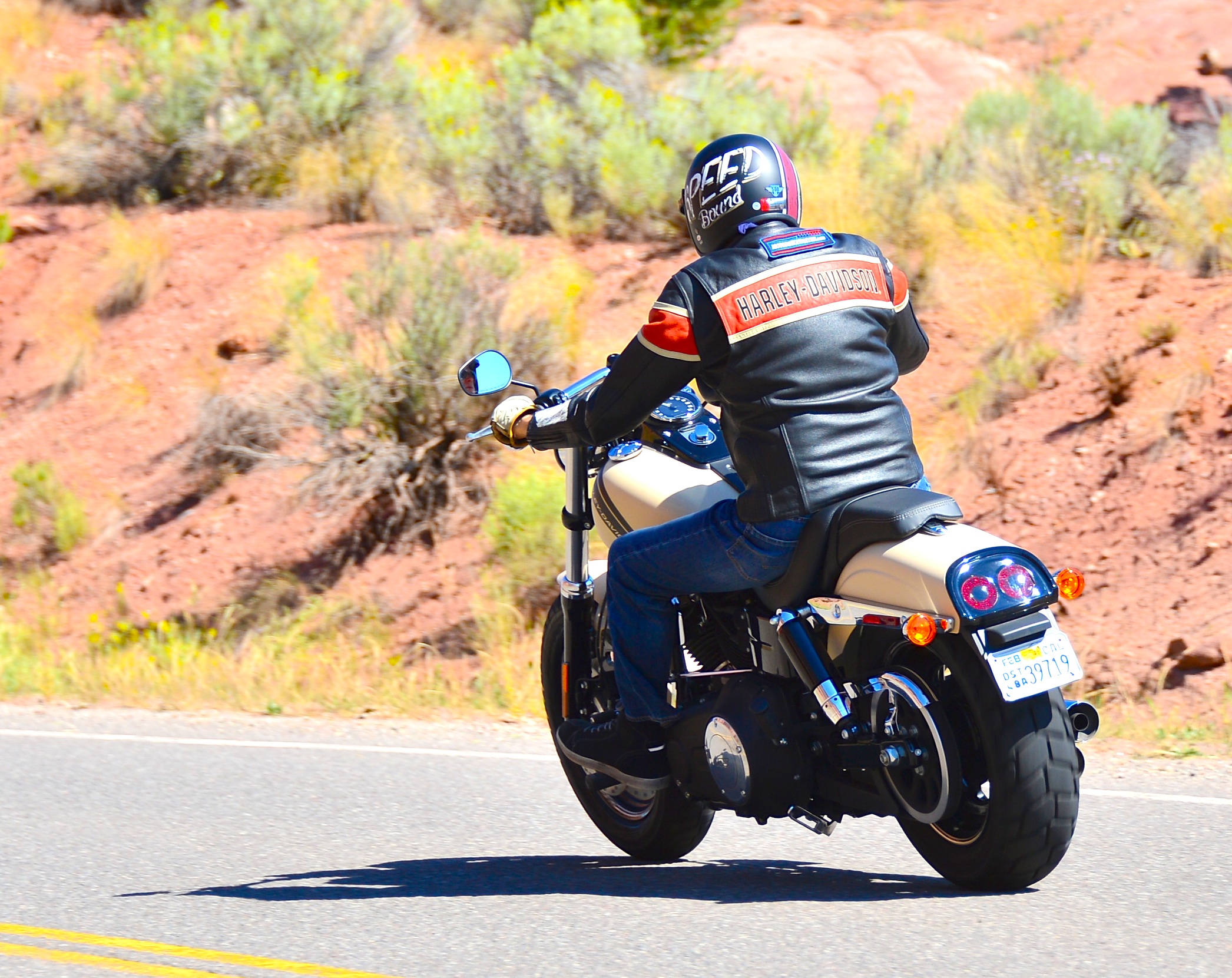 Harley-Davidson 2014 model line-up
Model                     New Price (+ORC)    New rideaway price        *Old Price (+ORC)
TOURING
Ultra Ltd                 $35,539                     $38,250                           N/A
Ultra Classic           $34,799                    $37,250                            $36,995
Street Glide            $31,082                     $33,995                           $32,995
Road King              $30,030                     $32,495                           $31,995
SOFTAIL
Heritage Softail      $27,899                     $29,995                          $30,495
Breakout                $27,039                     $28,995                          $28,995
Softail Deluxe        $27,103                     $28,995                          $28,995
Fat Boy                  $26,620                     $28,995                          $28,750
Fat Boy Lo             $26,422                     $28,750                          $28,495
Softail Standard     $24,889                     $27,250                          $27,995
Softail Slim            $23,939                      $26,250                         $26,995
DYNA
Switchback            $24,122                      $26,250                         $25,995
Fat Bob                  $23,428                     $25,495                         $24,995
Wide Glide             $22,890                     $24,995                         $22,495
Super Glide            $21,545                     $23,495                         $22,495
Street Bob              $20,575                     $22,495                         $21,495
SPORTSTER
Forty-Eight             $17,194                     $18,995                         $18,250
1200 Custom         $16,894                     $18,750                         $17,150
1200 Custom A     $17,419                      $19,250                         N/A
1200 Custom B     $16,894                      $18,750                         N/A
Seventy-Two         $16,694                      $18,495                         $17,150
Iron 883                 $13,350                      $14,995                         $14,250
Super Low             $13,195                      $14,750                         $13,995
V-ROD
Night Rod Special  $24,903                     $26,995                          $26,495
Muscle                   $24,596                      $26,750                          $25,995
CVO
Ultra Ltd                 $47,444                     $50,995                          $49,995
Road King              $44,139                     $47,995                          $46,495
Deluxe                    $41,839                     $44,995                          N/A
Softail                     $40,839                     $43,995                           N/A
(* Old prices are from current Glass's Guide)