Defending Dakar Rally champion Toby Price (pictured) had navigation issues that set back his title defence as the three other Aussies in the event also had a hard day.
Toby finished the third stage in the Paraguay mountains and canyons in ninth place and has dropped from first overall to fifth.
Queenslander Rod Faggotter (Yahama) finished the day 19th, Todd Smith (KTM) of Condobolin was 28th and in a credible 36th place was Dakar debutante Matt Hart (Husqvarna) who is raising money and awareness for wounded soldier charity Soldier On.
Support our Aussies
They all need support from their home country, so click on their names and go to their Facebook pages to leave a message for our Dakar heroes.
Toby experienced problems with navigation, losing time even on the liaison stage and misreading the guide tape as he entered a river section of the course.
"Hopefully my bad day is over and done with now and the rest of the days will be good," he says.
There is still seven thousand five hundred kilometres to go in the two-week rally.
The stage was won by Honda rider Joan Barreda North of Spain, followed by Toby's KTM partner Sam Sunderland of Great Britain.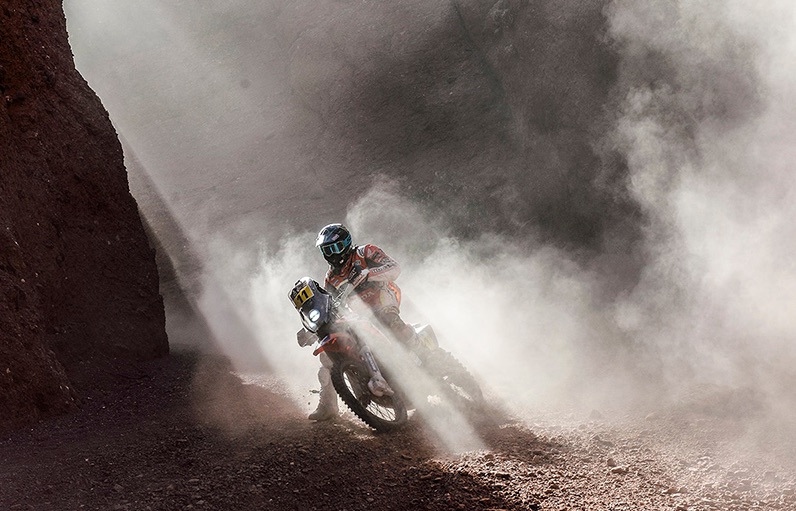 They are now first and second overall, followed by Paulo Goncalves (Portugal) on a Honda, Quintanilla on a Husqvarna, then Toby.
A hard day at the office
"The first part of the road-book was definitely tricky and I think we all got a little bit out of whack there and a little bit lost," Toby explains.
"We had to climb our way back from there. All in all, we got through that part not so bad and then we led the last little bit."
He was frustrated by a long liaison section that left him waiting for an official sticker for his time card.
"I lost out on a bit of time there and I didn't quite start my special on the second part straight away," he says. "Something needs to happen there, because we didn't get enough time to get through that part of the liaison section."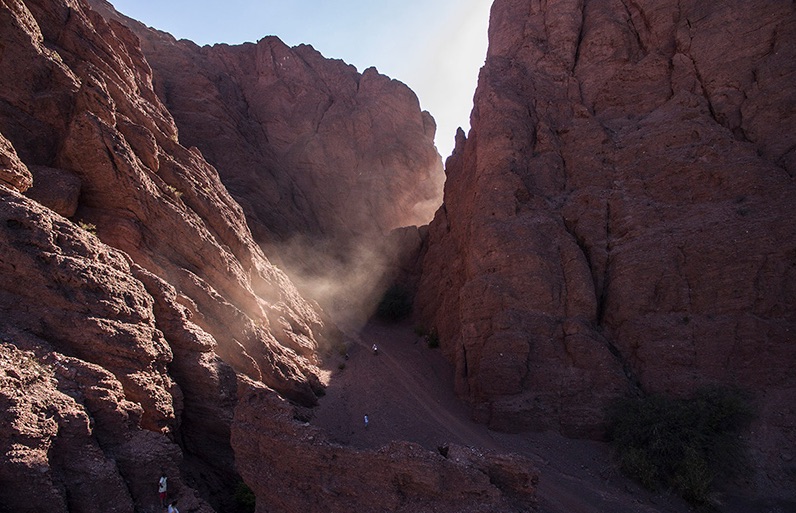 Toby clawed back some time toward the end with fast conditions that suited his style, but suffered another setback by course markings.
"Just through the end there wasn't too bad; nice, smooth and fast-paced," he says.
"I made a little mistake there near the end. It looked like the bunting had all tapered off down the side to get into the river bed and you couldn't quite catch the finish there. It made it a little bit difficult.
"I think the top three or four of us all did the same things, so… I don't know, perhaps there was an issue there.
"Other than that, we're here for another day and I can't complain. We definitely lost a bit of time today; but there's still a long way to go – we're only three days in.
"Give it time and we'll see how we go. We're definitely going to work our way back. I won last year by almost forty minutes so surely we can try and do something there – it should be good. It's the way it is – you're never going to lead the thing from start to finish."