What has happened to motorcycle centre stands which are often only available as options (like on the above Kawasaki Z900RS) or provided as standard on just the biggest motorcycles?
When I started riding in the '70s, most road bikes had them.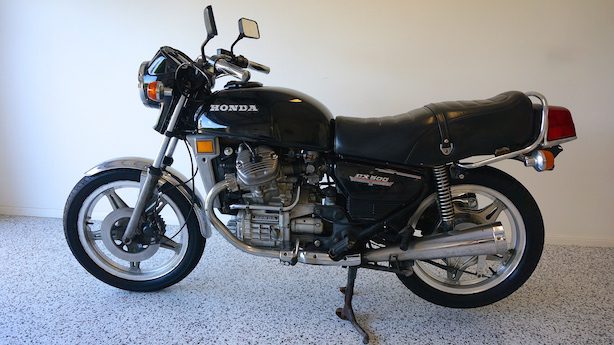 Even some modern bikes regarded as touring bikes don't have these utilitarian stands and if you want to buy one, they cost several hundred dollars.
Benefits of centre stands
A centre stand is vital for any chain-driven motorcycle heavier than, say a 400cc bike.
Here are some of the advantages of centre stands:
They will allow you to securely park on soft ground;

They make it easy to clean and lubricate the chain;

They allow you to fit your bike in a narrow space such as in your garage or within parking line markings; and 

You can sit or even sleep on your bike when it's on a centre stand!
The only option is to buy a paddock stand which often also requires the owner to fit pick-ups. But of course you can't take these with you on tour.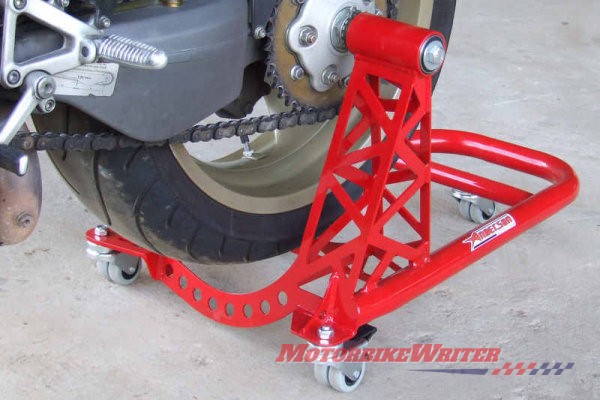 Reasons for omission
There are three main reasons manufacturers don't provide centre stands as standard equipment on most modern motorcycles.
The first is to make the bike appear cheaper.
It's a competitive industry and price is a huge bargaining tool.
Most buyers are more interested in the power of the engine, the bright colours and hi-tech features, often forgetting about practical things like a centre stand.
The second reason is that they don't look sexy!
I can't recall one motorcycle brochure or promo photo showing a motorcycle on a centre stand even when they have one.
I've seen motorcycles on paddock stands, but not a provided centre stand.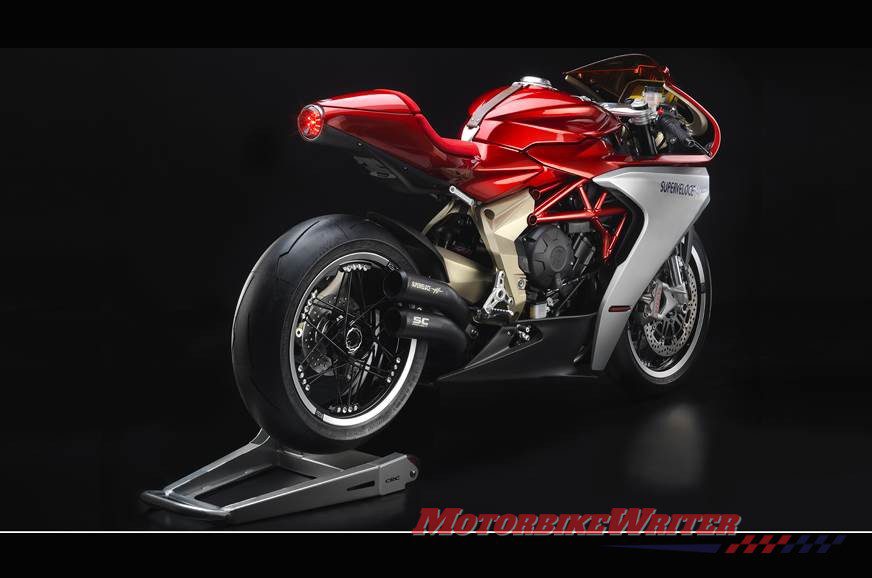 The third reason is emissions regulations.
It is becoming more and more difficult for manufacturers to reach the ever-increasing standards of European emissions controls.
So they try to keep the bike's weight down to improve engine efficiency.
Centre stands are heavy, often weighing several kilograms, so jettisoning this extra weight allows manufacturers to reach emissions targets.
Even many modern side stands are now made of a light alloy rather than a substantial steel or iron for weight-saving reasons.
Consequently, they bend and can develop faults with the engine cut-off switch. You should never stand on the pegs to mount a tall bike while it is on its side stand for this very reason.
Weight-saving and emissions targets are also why fuel tanks are getting smaller on modern bikes … but don't get me started on that!