The expected revival of the traditional British motorcycle brand, BSA, seems to have stalled more than three years after the brand was bought by Mahindra.
Indian tractor and automotive company Mahindra & Mahindra (M&M) bought the revered brand for $A5.4m in October 2016 through their wholly owned subsidiary, Classic Legends Private Limited (CLPL).
At the time they expressed intentions to make it a traditional-styled revival.
A few months later Italian motorcycle designer Oberdan Bezzi released some sketches of BSA models but they were never confirmed.
Xmas revival
On Boxing Day 2017, M&M boss Anand Mahindra Tweeted a short note that suggested they would produce a new motorcycle by Christmas 2018.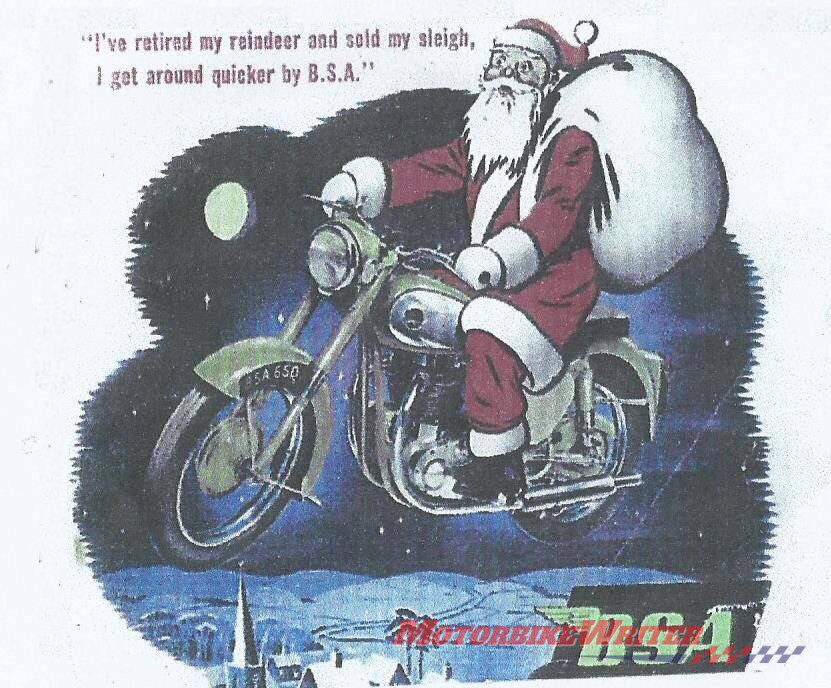 His Tweet, accompanied by the old advertising image above, reads:

However, two Christmases have now passed and there is not even a hint from Mahindra about reviving the brand.
Several old motorcycle brands have been revived in recent years including Bultaco, Brough, Hesketh, Levis, Matchless, Norton and Jawa.
The latter was also revived by Mahindra's Classic Legends who released a range of classic motorcycles for the local market in late 2018 and added the Perak bobber in November 2018. Booking for the bobber have now opened with scheduled delivery from April.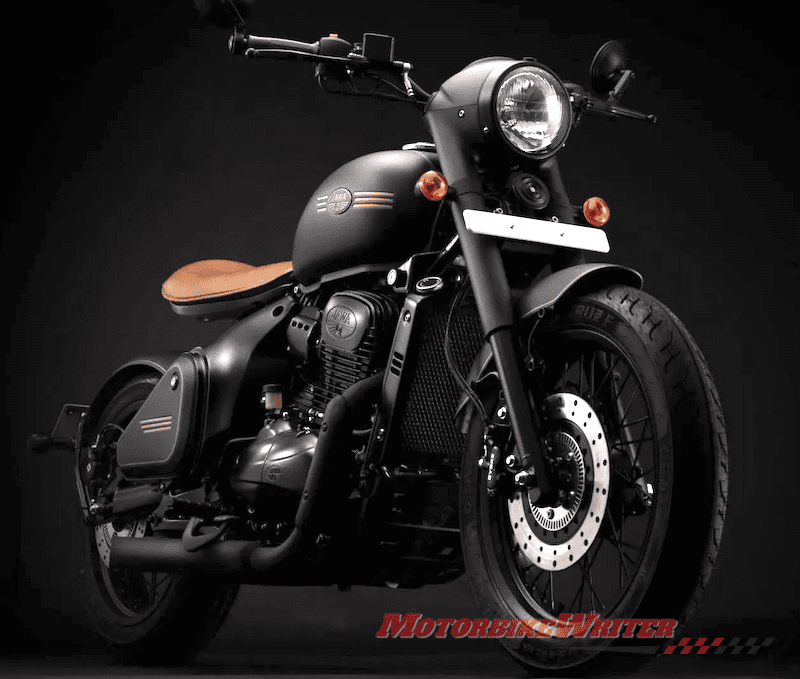 When the first two models launched, the order website crashed because of demand.
They said they planned to sell 90,000 bikes a year.
But despite the interest, the Jawa relaunch has been fraught with production problems and delays of up to a year.
Some customers cancelled their orders in frustration.
And that's just for domestic sale. They haven't even contemplated exports.
Jawa say that production is improving and customers only need now wait a few weeks for a bike.
However, Mahindra's boss recently lamented getting into motorcycles at all, so the revival of BSA could be stalled permanently.
BSA history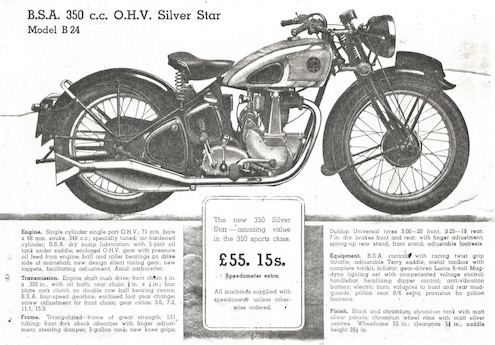 BSA stands for Birmingham Small Arms Company Limited and it began in 1861 making guns.
It gradually moved into bicycles and motorcycles for which they are most famous, although they also made cars, buses, tools and other metal products over the years.
Its most famous motorcycles were the Gold Star 350cc and 500cc single-cylinder four-stroke bikes considered among the fastest of the 1950s. At the time, BSA was also the world's biggest motorcycle manufacturer.
However, the halcyon post-war days slipped away in the 1960s under competition from more modern and reliable Japanese models.
BSA went bankrupt in the early 1970s and merged with the Norton Villiers Triumph Group. BSA-branded machines ceased production in 1973.
BSA is currently just a brand that churns out motorcycle t-shirts and merchandise.