The Guinness World Records is a reference source that records humanity's greatest feats, among other extremes of nature – and they've gone and botched up a dear motorcyclist's record title.
Purported by their website as "the world's unrivaled authority on record-breaking achievement," the Guinness World Records is a reference source that records humanity's greatest feats, among other extremes of nature. 
A man by the name of Rohitesh Upadhyay (great guy) had apparently broken the record for the world's longest no-hands wheelie with his TVS Apache 180 RTR in Mehsana, Gujarat, India, on 28 October 2019 – and according to GWR's website, he made an astounding record of 567 meters, no hands, with scads of room to spare – confirmed just this spring.

But wait, that can't be right. 
According to the 2004 archives of GWR's website, the previous record had been sitting pretty at 89 meters for 17 years – performed by AC Farias in the Netherlands, and a decent amount of digits for the times. That's a huge gap.
I also found recent evidence in a report from EvoIndia of another man, Hrishi Mandke, apparently smashing the previous record by balancing 184.8 meters. 
But 184.8 meters does not outweigh 567 meters.
Commence the digging.
A quick check to the Guinness World Records' media platforms, and it turns out that GWR's YouTube platform has posted the video footage of Rohitesh Upadhyay's successful attempt, putting the official October 2019 record at 127.5 meters – still an amazing feat, but made slightly less groundbreaking by the incorrect numbers on GWR's website. 
Unfortunately, installing a 567-meter, no-hands wheelie into the GWR books has caused a rash of incorrect articles to breeze their way through the web, overshadowing and discrediting the artist's performance. 
Rohitesh Upadhyay's words of hope and discipline ring in my head as I write this:
"Training is about adding value to your performance by gaining self-knowledge, skills, and behavior…I am glad that I could raise the name of India and my city Udaipur to the levels with my record. It took me years to practice the record and then break the same…I wish people recognize this as a serious skill and something more than entertainment."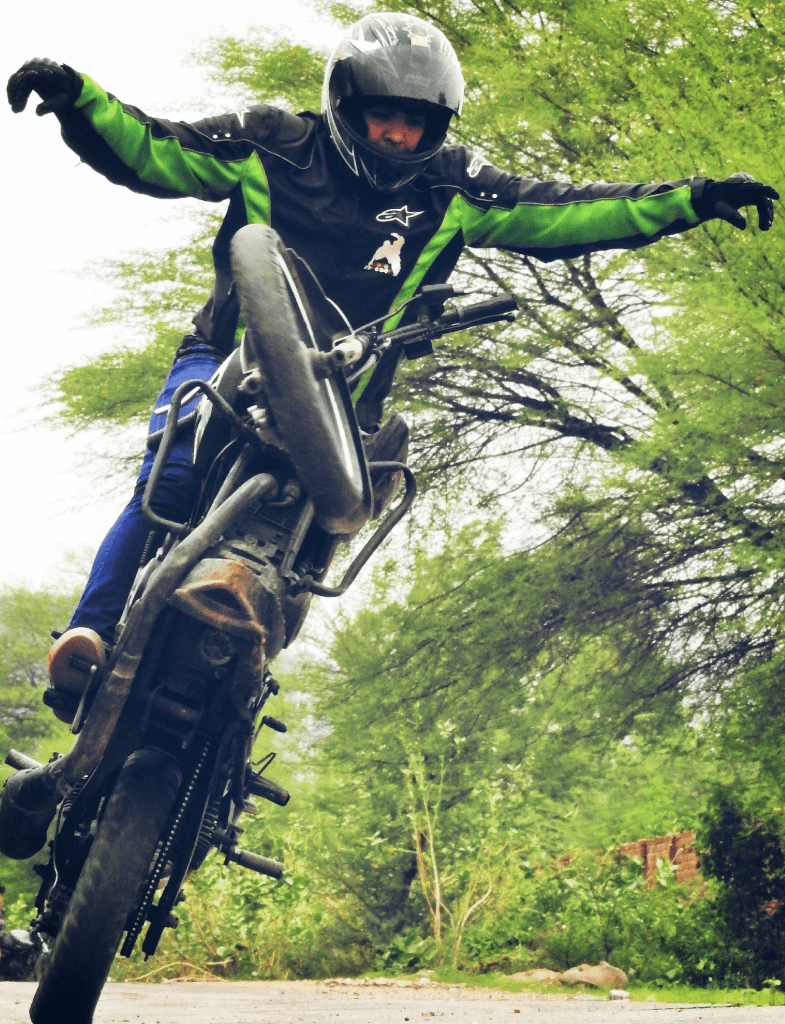 Lastly, he says, "I have identified and respected the name 'Guinness World Records' since my childhood. Being a titleholder would definitely make me feel honored."
The Guinness World Records has been contacted regarding the confusion.
Stay tuned for updates on this article, and head over to WebBikeWorld for more material on recent records.