Just about every biker appreciates a good long biking road trip. Even more important for the biker is the great stopover they will encounter on these trips. Consider the dusty canyon trails of Arizona to the beautiful springs of Texas. Or, the undulating mountains in Washington State … Truly, there is nothing that rewards a biker as these sites.
The US has many great stopovers for long biking road trips. They are not just defined by the period spent from one to the other, but also by their sheer beauty and memorability. So, get your gear ready, pack your sandals and let's go exploring some of these places!
Big Sur in California
The State of California has a lot to offer the long-distance biker. From its world-famous Disneyland to the Golden Gate Bridge and onto Hollywood, this state is indeed beautiful. However, top on the list of these places is Big Sur. Riding near Big Sur gives an unhindered glimpse of amazing hills and their cliffs, and beaches that are simply breathtaking. You may find it worthwhile to stop on Highway 1 for a photo session.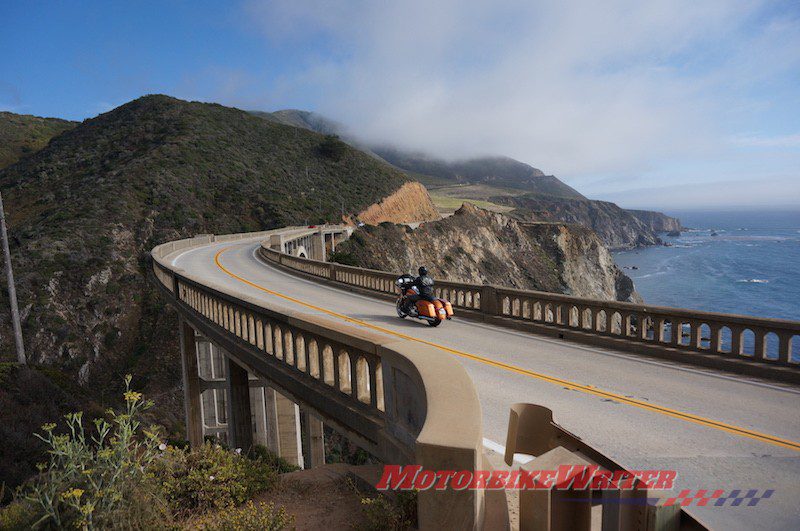 Yosemite National Park in California
This year marks the centenary celebrations of Yosemite National Park. This gives you a very valid reason to make it a stopover in your itinerary. Among the things that you will enjoy here is the beauty of the tall mountains, the tranquil green fields teeming with wildlife and sweeping vistas. It is a must-visit for lovers of nature on a road trip.
Jackson Hole in Wyoming
Jackson Hole lies in a beautiful valley in the heartland of Wyoming State. Here, you will take in the beauty of snow capped mountain peaks, lush forests, shimmering lakes, herds of antelopes and bison among alpine meadows. If you have time in your hands, you can ride on to the overlapping Grand Teton National Park for more of Mother Nature's offering.
The Grand Canyon in Arizona
Your long biking road trip would be incomplete without a visit to this iconic stopover. In spite of the fact that it has been widely filmed and documented, the magnificence of the Grand Canyon lives even the most seasoned of travelers awestruck.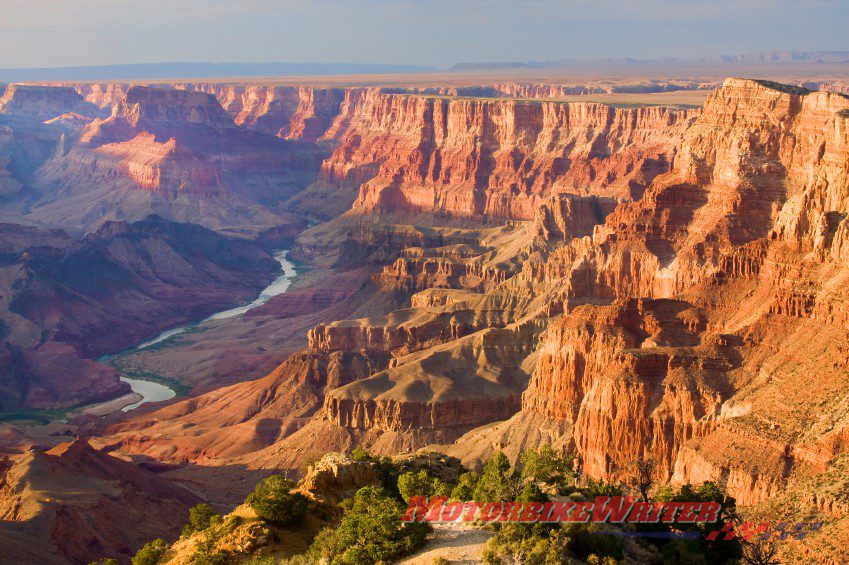 Horseshoe Bend in Arizona
Not very far from the Grand Canyon is another spectacular feature called the Horseshoe Bend. Located about seven miles to the north of the canyon, its features is actually in the shape of a horseshoe carved out of the Colorado River. It is made even more stunning by the high rising wall formations that go as high as 4,300 feet. An aura of awesomeness is created when the sun reflects on the water, to produce a very intriguing panoramic display of colors. Ensure you carry your camera to immortalize these sites.
The French Quarter in New Orleans
This is a great stopover if you are a party animal. NOLA is indeed a feast for all your senses. It offers some of the best delicacies in this part of the country. What's more, the parties in Bourbon Street never stop! To relax from all the partying, you can visit the mighty Mississippi River to witness the famous cruise of the old boats. With a drink in hand, this should be a very soothing part of your road trip.
So, the next time you are planning your travel bucket lists, think of taking a road trip by bike. Many think of hopping onto a plane and traveling into such distant places as France, London, Nairobi or even Tokyo. What they do not realize is that some of the most spectacular sites on earth are right in our backyard. All you need is to service your bike, gear up and off you go!
(Contributed post)