My wardrobe is bursting with motorcycle helmets, jackets, boots and pants l've been reviewing and Mrs MBW says it's time to get rid of some of the surplus gear and pass on a bargain or two.
That's the good news.
The bad news is jackets are only large, pants 34" waist and helmets small (55-56cm). Also, I will only sell helmets to anyone who comes to my place in western Brisbane to try it on first. That's a safety and fitment issue!
To contact me about any of the gear, click here and send me a Facebook personal message.
What to sell
Working out what to sell is difficult because I have a wide variety of gear and sometimes I need the right gear when testing various types of motorcycle.
So I need adventure gear for testing adventure bikes, plus cruiser gear, track wear and even hipster outfits!
But I have so many that I don't get around to wearing or that have been superseded.
So while none of this gear is faulty or not fit for purpose, it is simply surplus to my needs and not a reflection of my opinion on their quality. You can read my original reviews by clicking on the names.
UPDATE: This article has been edited because some of this gear has now been sold.
Jeans
There are several pairs of riding jeans with and without kevlar lining in my cupboard that I can't wear anymore because I've put on a bit of a gut from fine wines, and bad beers.
It's easier to flog them than stop drinking!
They are all 34" waist and include Draggin', DriRider, Icon, Neds and Saint.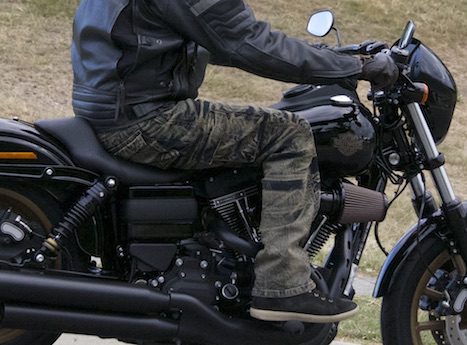 They are black blue, grey and camo and ranged in new price from a couple of hunjee to $700!
Just send me a Facebook messenger note and we can discuss individual prices.
Helmet
The Harley-Davidson Vintage Strip helmet is basically a Bell Bullitt made for Harley with their logos. It costs $539 new and I'll let it go for $200. It is less than a year old.
Boots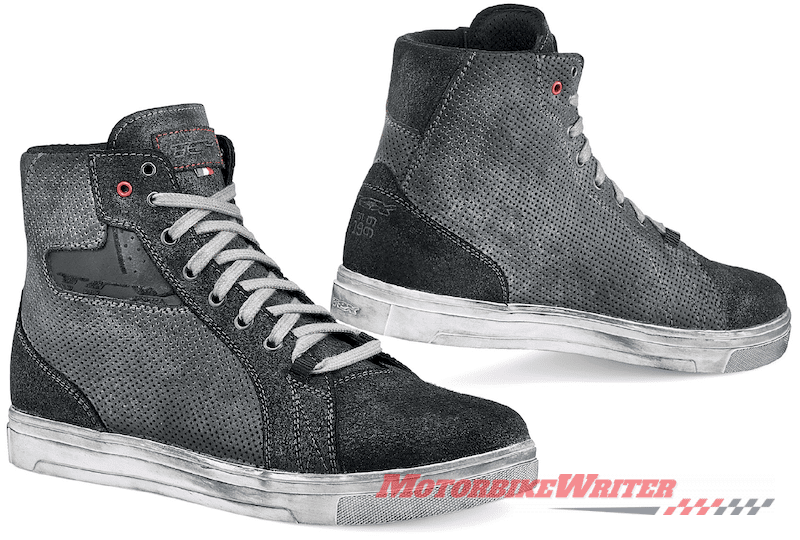 Most of the boots on offer walked out the door for just $50 a pair plus postage.
The only ones left are these size 11 (45 Euro) TCX Street Ace Air hi-top sandshoes.
Jacket
Finally, there's a genuine Belstaff Gangster waxed cotton jacket from the North Circular Road Collection that cost me $1000 several years ago.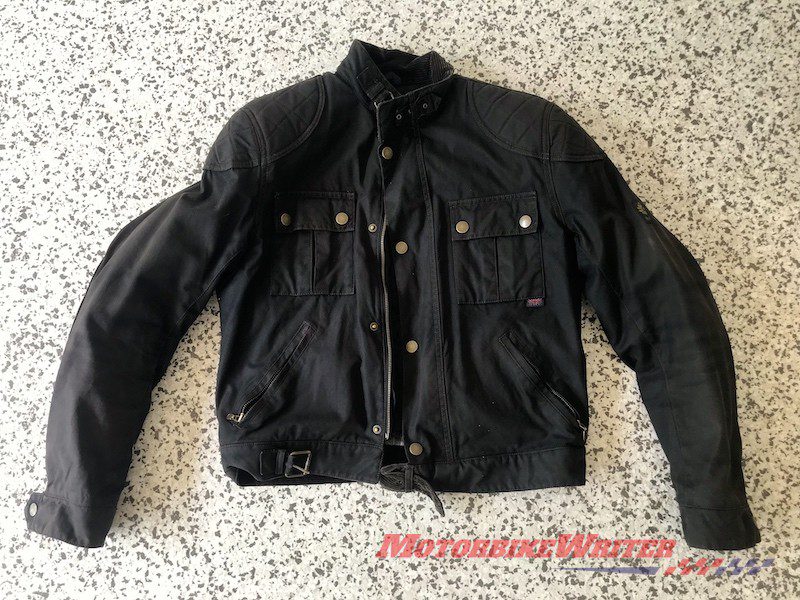 It wasn't a review item, but something I bought because I always wanted one.
I used it a bit, but I got a bit fat for it and it's easier to sell it than go on a diet.
It's yours for just $390, you hipster, you.
Features are a removable quilted liner, Belstaff buttons and zips, CE shoulder and elbow armour, large size, no rips.
Time to buy
To contact me about any of the gear, click here and send me a Facebook personal message.