Most riders believe motorcycling is under siege by governments that want to legislate us out of existence under a thin veil of safety.
Now Motorcycle Council of NSW treasurer Steve Pearce (pictured above on his Triumph ST Sprint) has vocalised what we all think in his unprecedented attack on the NSW Government.
It follows their protracted battle over compulsory third party (CTP or "green slips") premiums and the recent decision to reduce speed limits on the Oxley Highway.
Read about the Oxley speed battle here.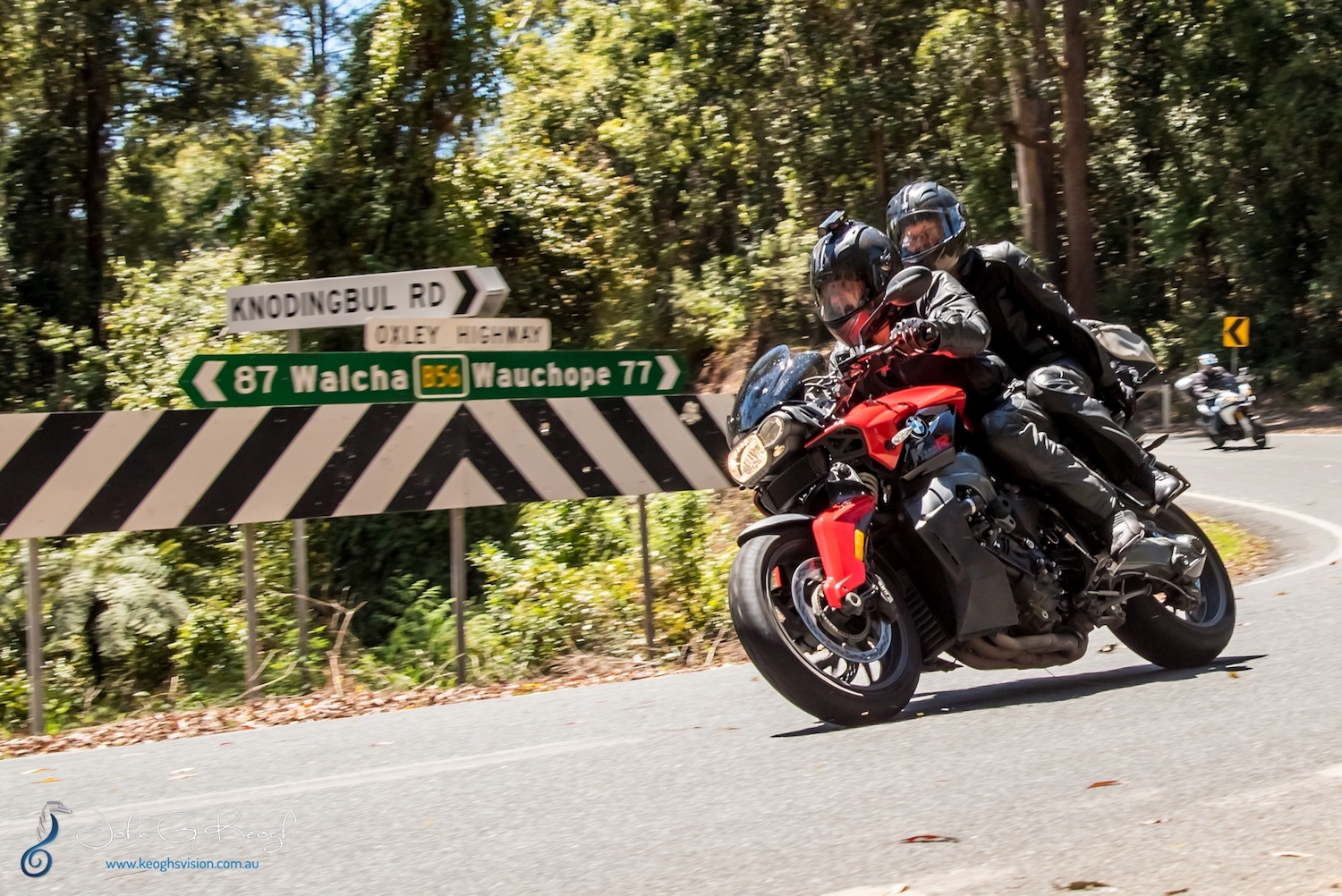 "More than any other time since the 1970s, motorcycling in NSW is under siege," he says.
You could say the same thing in most other states.
One example is Victoria where riders pay a $70 safety levy yet the government has failed to spend $18.5m of the $66.6m so far collected.
Usually rider representative groups play a cloying and obsequious role with incumbent governments, but Steve has decided to take the gloves off.
Rather than dilute Steve's message, we have published the full text of his attack on the NSW Government:
Under siege, by Steve Pearce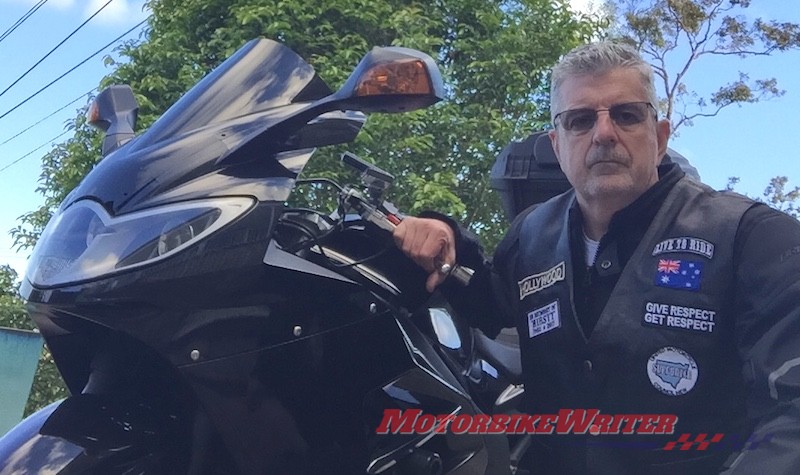 Our sport, pastime, hobby, lifestyle, passion — call it what you will — is under siege.

Motorcycling is dangerous, it's not for everyone. But we accept the risk and take the ride anyway. Make no mistake, the cost of green slips for motorcyclists will increase. Speed limits on the roads we enjoy will come down. Why? Because our Government has convinced itself that we can and should achieve zero crash fatalities and they want to risk price us off the road to achieve it.

Motorcyclists are being demonised. Driving a car is dangerous, it involves risk of injury. So is riding a motorcycle. But when our right to accept the risk and do it anyway is being taken away, we have to stand and fight.

My view is that in most cases, motorcyclists are safer road users, because we understand risk and road conditions better than drivers. And I argue we also make better drivers as we anticipate  risks and have a better relationship with the road and surrounding environment.

In 2015 there was a Joint Standing Commission into Motorcycle Safety with 22 recommendations for the NSW Government to act on. How many do you think have been actioned? None!

Yet the recent review into Green Slips which basically gives us nothing has been rushed through. And now we are being told that speed limits on the Oxley are being reduced, with no consultation, and after protests and a 10,000 strong petition, with no real supportable evidence that speed is the dominant factor in motorcycle accidents on this road. And this road is in the Roads Minister's electorate.

Make no mistake, we have to act now to preserve our choice of lifestyle before the nanny state takes it from us.
How is your state government legislating riders out of existence? Leave your comments below.