These Goldtop Bobber tan gloves are the most comfortable short touring gloves I've worn and are perfect for the in-between riding seasons.
They aren't racing gloves, so they don't feature any hard knuckle protection.
However, they are made of a thick yet supple 1mm hand-waxed Aniline cowhide leather which should offer good abrasion protection for your hands.
These Bobber gloves are designed to be worn on long rides where comfort becomes an important primary safety feature.
They are made by resurrected English company Goldtop who were famous for their police motorcycle gear in the 1950s and '60s.
Click here to read about the brand's revival.
Goldtop Bobber gloves
Goldtop Bobber tan gloves cost $130 and come in sizes M, L, XL and XXL and are available directly from Goldtop in the UK or in Australia through online stockist Motostyle.
I usually take XL in gloves, but these are a little long in the fingers, so I would suggest trying a size smaller.
They feature double quilted leather on the inside of the thumb and palm for more padding on the handgrips and improved abrasion protection.
On the back they are perforated for ventilation but they are also lined with a soft, red fleece so they are warm yet airy.
They are a bit hot for summer and not warm enough for winter, but perfect for spring and autumn riding.
Fit is tight yet comfortable with pre-curved fingers and a thick, quilted velcro wrist strap.
The Goldtop Bobber gloves aren't waterproof, but water-resistant. You can apply more leather wax to keep them water resistant.
Goldtop Water Repellent Ducks Wax and Vintage Oil will also give the gloves a slightly richer colour that will age nicely.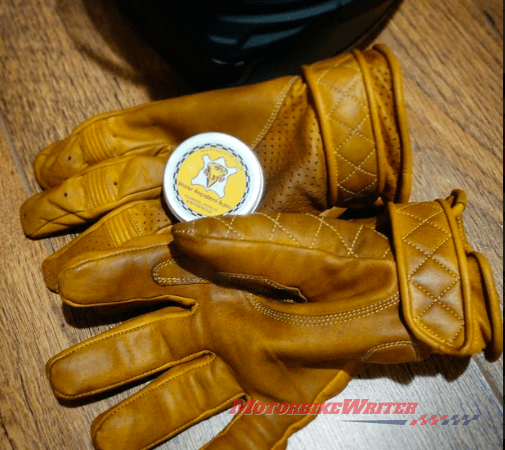 Vintage design
Goldtop gear is designed by London rider Kasey Cullen whose background is in the vintage gloves and clothing industry.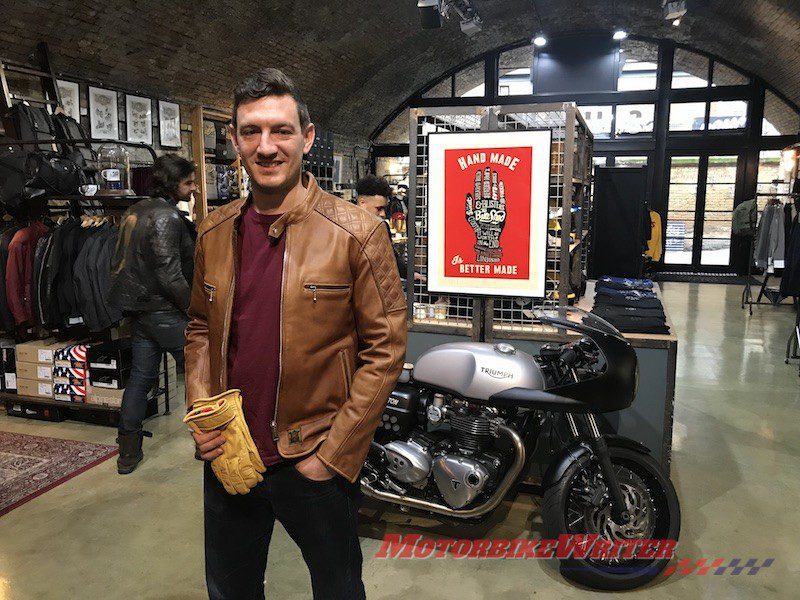 I met Kasey and his son Joe in London recently. Kasey is a proud craftsman and enthusiast rider while Joe is keen to continue Goldtop's proud heritage with traditional designs like these gloves.
Kasey uses five-strand cotton thread stitching throughout these quality gloves so they should be built to last.
They also make the Bobber gloves in black and make a pair of short Cafe Racer gloves.