Today we celebrate the belated birthday of seven-time 350cc and 500cc world title champion Giacomo Agostini, or "Ago"  – an Italian rider with an unmatched gift for racing. 
According to an article posted on TopGear, young Agostini was born June 16, 1942, in Brescia, Lombardy, where he started his passion for riding in secret. 
His first title was won in 1963 when he snatched the Italian Hillclimb Championship riding a 175cc Moto Morini.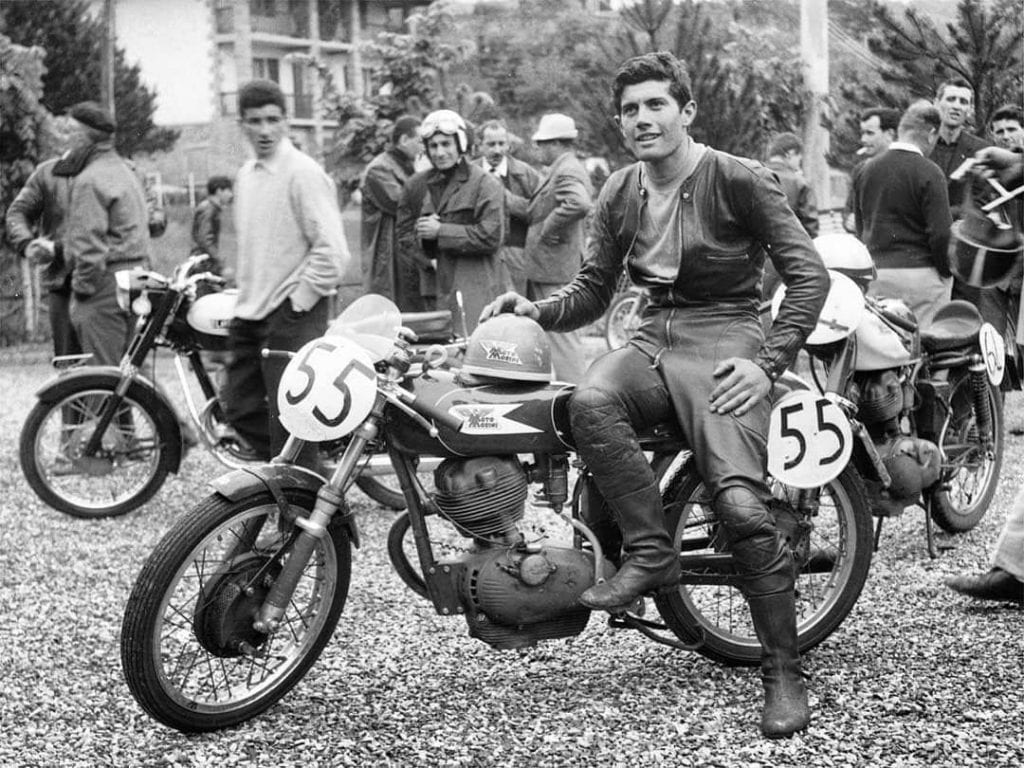 The successes continued into 1965, where Agostini became a member of the MV Agusta works team. The season saw Giacomo's first ride for MV, finishing second only to his teammate and mentor, Mike Hailwood. 
With Hailwood scooped up by Honda the following year, Ago became lead rider of MV Agusta – setting the young prodigy up beautifully for what was to be a whirlwind of wins.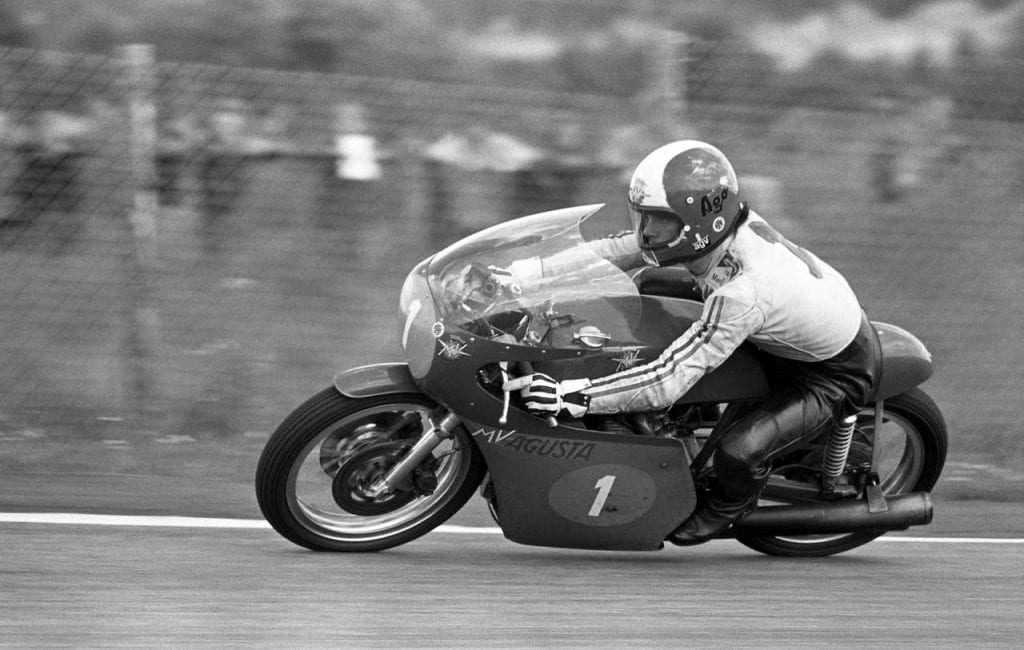 By 1968, Giacomo was hitting uncontested streaks in both the 350cc and 500cc class titles. 
Hit Ctrl + Paste for 1969.
And again for 1970.
It soon became obvious that the man breaking statistical averages across the world was honed in on his game – and perhaps a little crazy, as all riders should be.
MoreBikes has a snippet of Agostini recalling the state of the tracks back in his day: 
"We ran because we had a lot of passion, a lot of desire to run. You could not choose, the tracks were what they had, the straw balls were something palliative."
Agostini's winning streak was broken only by the crumpling of his bike in the first lap of 1971's Isle of Man TT. At this point, he had completely cleared the table, winning 26 titles in the 350cc class and 32 in the 500cc class – a mind-boggling 58 titles acquired, in a row, nonstop. 
Ago had two short retirement periods in 1971 and 1972, with his official retirement from the motorcycle scene in 1977, leaving behind a burning hot legacy that still inspires riders today – and Top Gear was right when they said that Agostini's statistics are insane. 
Ago took the title of every race he finished, stamping five years' worth of wins in the record books. 
1966-1972 was when he won seven world titles in a row in the 500cc class, and that's not counting the seven world titles for the 350cc class garnered 1968-1974.
If we were counting Ago's win for Yamaha in 1975, that brings the number of world title wins to FIFTEEN.
All told, Giacomo Agostini's 14-year career saw 223 races; he took the gold home 122 of the 159 times that he made the podium, with 117 inofficial 'fastest lap' records tucked under one capable arm, 6 of which are considered official pole positions.
Perhaps Agostini's quote, translated in 1967 from the Vault, would best describe the Italian's career and his drive to ride:
"I want to do everything I can – while I can."
For more information on Italians and motorcycles, head over to MotorBikeWriter.