Movie star George Clooney says he is giving motorcycling a rest after a scooter crash in Italy last year that split his helmet in half.
Clooney, along with his friend Brad Pitt, is a great lover of motorcycles. He has been photographed on a variety of bikes including BMWs, Moto Guzzis, Harleys and Triumphs.
Even though he crashed in Sardinia in June last year, he is only now talking about the incident because he is spruiking his new Stan series Catch 22.
He has been telling various media organisations that the crash happened while he was filming the TV series.
Clooney's scooter crash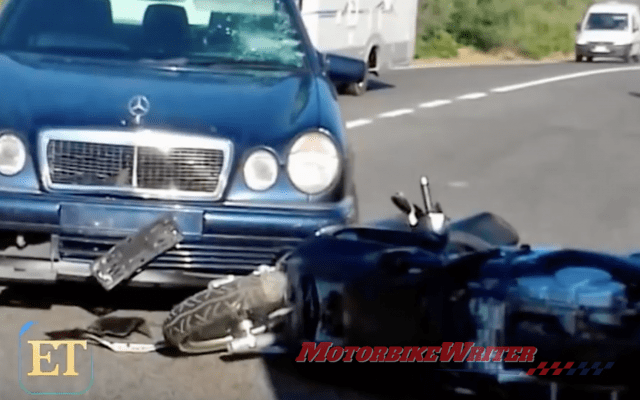 Clooney says a Mercedes driver pulled out in front of his max-scooter when he was travelling at about 110km/h.
He was thrown from the scooter and the impact split his helmet in two and knocked him out of his shoes.
Now, we have two questions: What sort of helmet was it and was he wearing sneakers or elasticised boots?
We've seen photos of him on motorbikes and he doesn't seem to be wearing decent motorcycle gear. Sometimes he just wears sneakers, jeans, no jacket and even no helmet!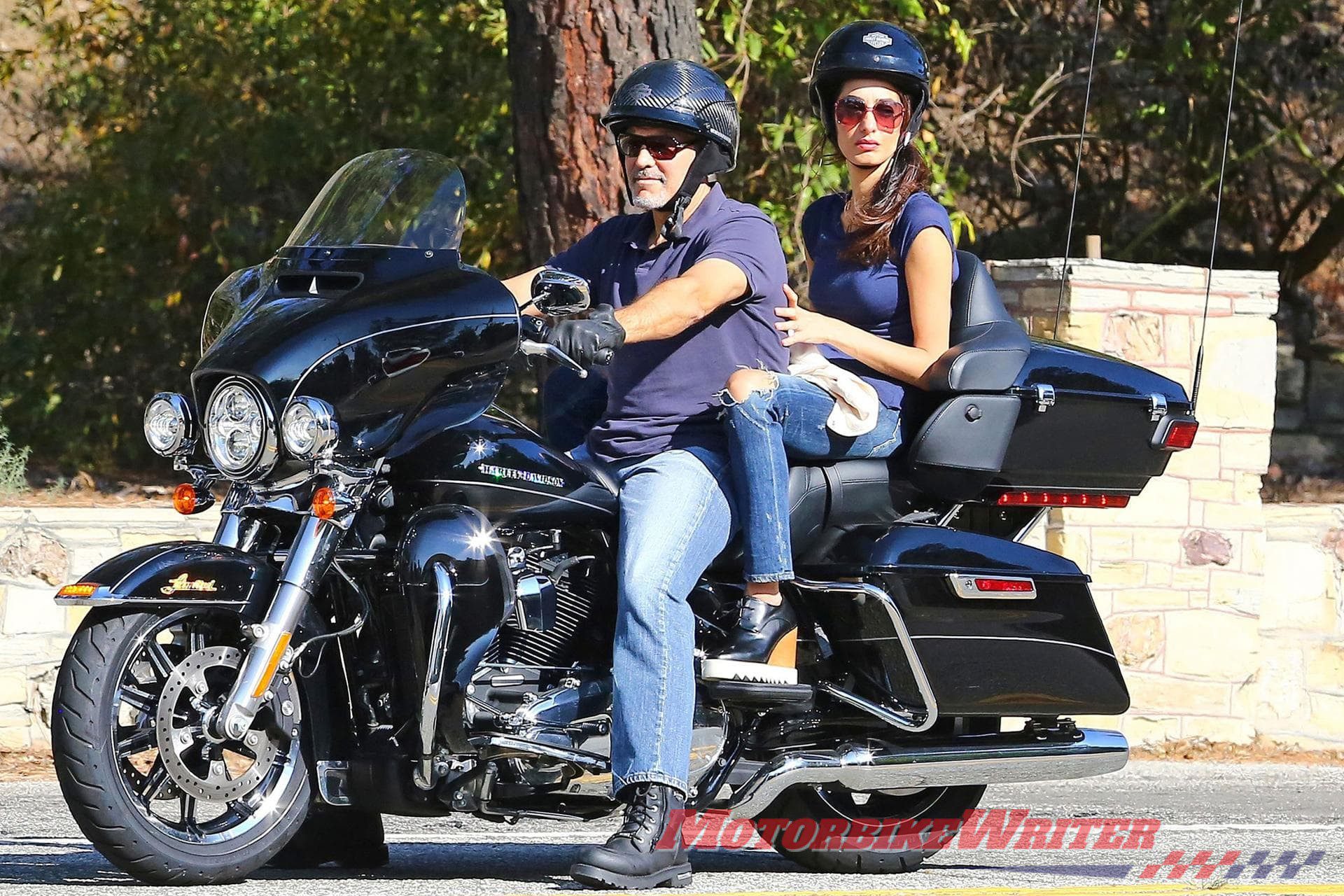 That may be fine for putt-putting around Lake Como's quaint villages where he lives.
However, if he's travelling 110km/h on a maxi-scooter, surely he should be wearing proper motorcycle protective gear.
Set an example
Having celebrities riding motorcycles is great for motorcycling as it inspires people to follow suit.
But it's not a great advertisement for motorcycling if they crash without wearing proper gear.
He needs to set an example to other riders.
It's also not great for motorcycling when he says he may be giving up on riding.
He actually says: "If you get nine lives, I got all of them used up at once — so I can let go of motorcycle riding for a while."
Notice he is not giving up for ever!
Hopefully, if he gets back on a motorcycle or scooter he will wear proper gear and promote the importance of wearing the correct protection.
If he's still concerned about riding again, maybe he should read our tips for getting back in the saddle after a crash!