Updated March, 2019
Our Top Picks
Best Overall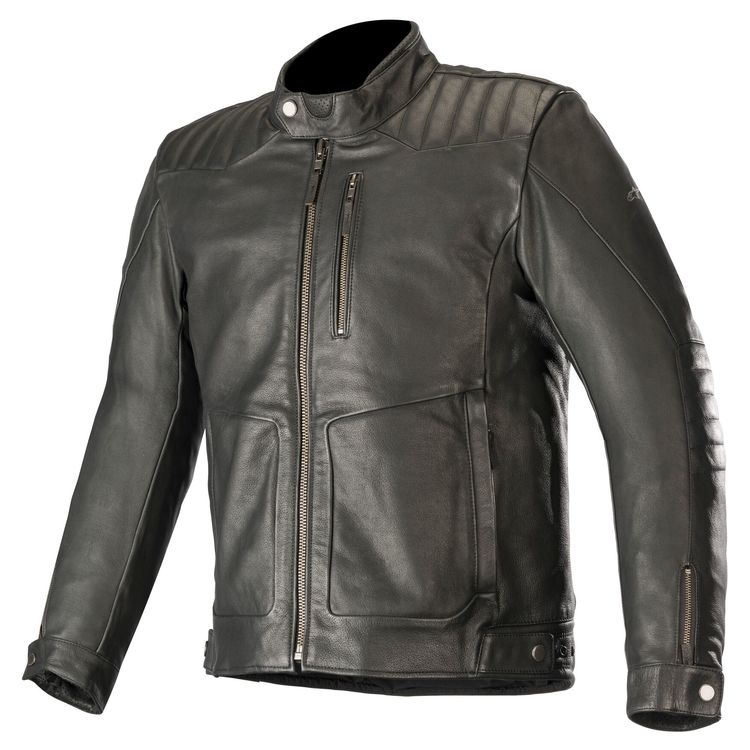 Best Value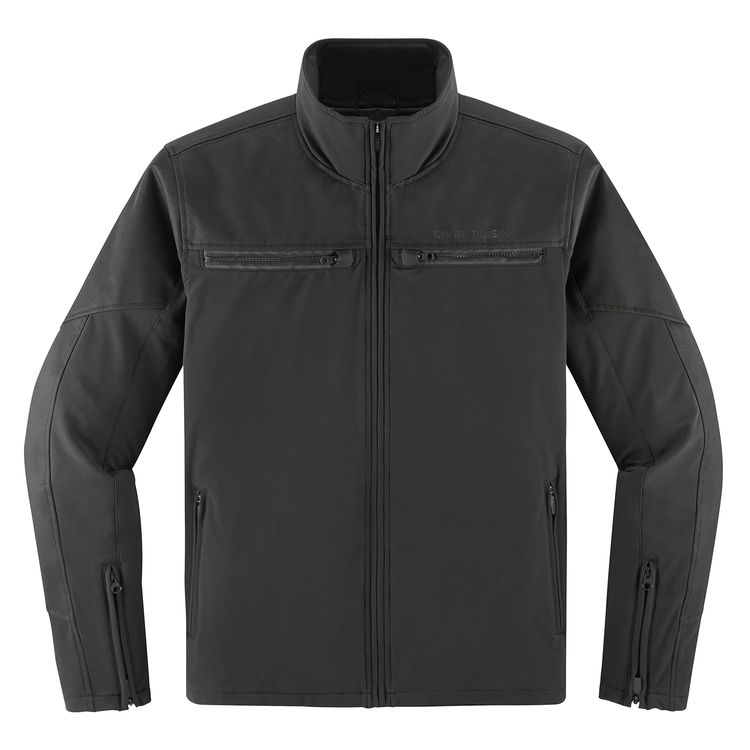 Fully Loaded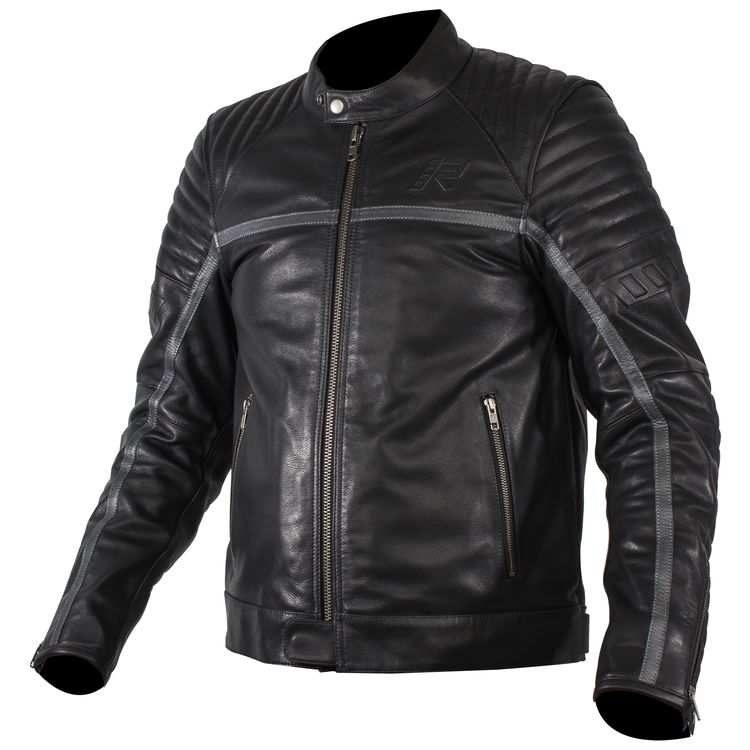 Other great options:   REV'IT Prometheus, Joe Rocket Old School 2.0, Scorpion Covert Hoody
---
The Cafe Racer is modeled after the Gran Prix road racer from the '60s and holds sentimental value for all who were growing up during those years and dreaming for the freedom that was afforded when you jumped on one of the little bikes and just cruised off on an adventure. The bikes were not all that comfortable due to the minimalist design, but that is a feature that has brought them back around for the current crowd who feels that less is often more. And for a city dweller who just needs to shoot down to the market or maybe the pub, this is an economical choice.
And while these bikes look tiny in comparison to some of the monster sportbikes and behemoth cruisers on the road, never be fooled into thinking that these bikes do not have the capability to inflict some major damage to their loyal riders. This is where the Cafe Jacket comes into play as one of the critical pieces of gear for riders of these unique bikes. Our review of some of the more popular models will allow you to weigh the benefits of the new Cafe jackets and select the one that best meets your needs.
Be sure to check back regularly with us here at wBW to read about our latest hands-on reviews of motorcycle Cafe jackets and other great products for riders.
Cafe Jacket Buyer's Guide
The Cafe jacket remains a simple piece of gear that offers clean lines and for the most part, a subdued appearance much like the Cafe bike. These are shorter jackets that allow the rider to lean forward and reach for the handlebars without impeding the ability to grip the tank with the inner thighs.
The short style of the jacket on the torso and often articulated sleeves also allow for a comfortable transition to a more upright position when stopped or just enjoying the view when seated on your bike to take a break.
Most of the Cafe line of jackets remain true to the tradition of a black or brown leather body but there are a few newcomers who are offering a bit more of a statement when it comes to color and material for the Cafe Jacket.
Best Cafe Jackets
In Detail
Best Overall
The Alpinestars Crazy Eight leather jacket is the perfect blend of old-time traditional cafe jacket look and the protection that all modern day bike jackets need to provide.
Construction & Fit:
Full-grain leather outer shell offers added features such as quilted accent stitching and zippered pockets to add to the sense of history and a padded mandarin collar for added comfort
Functionality and comfort meet thanks to features such as the elasticated inserts for full arm range of motion and pre-curved sleeve construction
Lower back is extended for riding comfort and coverage and can be fine-tuned for fit using the adjustment with snap button security
Flannel liner is great for rides in cooler conditions, while the interior detailing is all constructed from perforated soft leather to reduce the bulk of the jacket
Three external pockets and three internal pockets including one that is waterproof for a wallet or other important documents
Safety Features:
Inside all of this nostalgic leather lies a set of armor that is definitely up to today's safety standards.
CE level 1 Bio Light armor at the elbows and shoulders provide great impact protection and are included with the purchase of the jacket
Riders can elect to add additional protection to the back and the chest by purchasing Alpinestars protector inserts such as the KR-2i or KR-1i
For a classic look and modern day protection all at about $400, the Alpinestars Crazy Eight leather jacket is the selection for Best Overall Cafe Jacket for 2019.
Buy Alpinestars Crazy Eight
We receive a small commission when you purchase from one of our affiliate partners. Thank you for supporting us.
RevZilla
---
Best Value
The Icon 1000 Nightbreed offers a classic look but with a new twist.
Construction & Fit:
The jacket is constructed of a four-way stretch woven poly softshell chassis with internal textile reinforcement panels which allows it to look casual but remain strong.
An added benefit of this newer material is that it offers more breathability and ventilation than a traditional leather Cafe jacket
The flexibility of the fabric allows the jacket to feel relaxed without having a baggy or bulky appearance or the discomfort that these issues create
This sporty jacket offers riders the slightly pre-curved sleeves that are needed for reaching the handlebars of these aggressive little bikes while still being ultra comfortable to wear in a more relaxed riding position or any casual environment.
Safety Features:
What really makes this jacket a sleeper in the Cafe jacket category is the full set of D30 armor that is concealed inside this inconspicuous shell. Not only are the shoulder and elbow protectors included but so is the full back protector.
These very flexible and yet discreet pieces of armor allow for a very comfortable fit as well as peace of mind that you have industry-leading protection in the event of an accident
And all of this is yours for just a bit over $200
The safety features alone are enough to justify the Icon 1000 Nightbreed as an amazing option for this years Cafe style jacket selections but add in the great appearance and the innovative construction and there is clearly no better choice for the Best Value Cafe Jacket 2019!
Buy Icon 1000 Nightbreed
We receive a small commission when you purchase from one of our affiliate partners. Thank you for supporting us.
RevZilla
---
Fully Loaded
The Rukka Yorkton Leather jacket provides riders with the classic look of a Cafe jacket but also the innovation and protective qualities that are only found in high-end pieces of gear.
One of the best benefits of the Rukka product line, and the Yorkton specifically, is the warranty. This particular Cafe jacket offers riders a five-year warranty against any faults with the materials or workmanship. That is a great warranty for any piece of gear and especially one that will see use on a very regular basis.
Construction & Fit:
The body of the Yorkton is constructed of large pieces of abrasion resistant cow leather. Using larger pieces of leather eliminates many of the seams which are the weakest points of the jacket when facing high-speed impact or a slide
Waist and cuffs are all adjustable for added comfort and a customized fit for added safety
Accordion panels on the back allow for a full range of motion without binding or riding up to expose the lower back
Safety Features:
D3O shoulder and elbow armor
Back protector pocket
Riders can choose to purchase the D30 Air All-Back Protector separately for about $90
A fully loaded cafe jacket is somewhat of an oxymoron as the style dictates a more minimalist design and appearance. But there are some cafe jackets that offer that little bit of extra quality and safety concealed within a very traditional looking jacket. It is that type of quality construction, warranty and most of all the commitment to the safety of riders makes the Rukka Yorkton Leather the selection for Best Fully Loaded Cafe Jacket 2019.
Buy Rukka Yorkton Leather
We receive a small commission when you purchase from one of our affiliate partners. Thank you for supporting us.
RevZilla
---
Other Great Cafe Jackets
In Detail
The REV'IT Prometheus is very true to its name. Prometheus was a Titan, a cultural hero, and a trickster who defies the Gods in Greek mythology – and this cafe jacket does all of that and more in many ways.
Construction & Fit:
The fit of the Prometheus if very much what you would expect from a Cafe jacket with a mandarin collar, zip and snap cuffs and a removable thermal liner
The pocket configuration includes the standard zippered hand pockets, a Napoleon pocket, and an internal pocket
A short connection zipper and jeans loop also allow you to connect to pants for a more full suit feel
The look is classic and laid back if you are considering the black version, but you can jump into the red and grey version if you want to spice things up and veer a little bit away from the low key tradition of mono colors and simplicity. And both color schemes sport a slightly unusual sheen due to the use of buffalo leather for the construction.
Safety Features:
Seesmart CE level 1 armor is provided at the elbows and shoulders
Back offers a pocket for the optional addition of the Seesoft CE level 2 Type RV back protector which is sold separately
The REV'IT Prometheus offers a sense of tradition regardless of the color that you select. But there is always going to be that slightly defiant flare of the buffalo leather as well as the well-concealed cutting edge armor, making the Prometheus a great choice for a unique Cafe style jacket.
Buy REV'IT Prometheus Jacket
We receive a small commission when you purchase from one of our affiliate partners. Thank you for supporting us.
RevZilla
---
The Joe Rocket Old School 2.0 is just what you might expect, a new and improved version of the original. Joe Rocket is still feeling a little bold and as such is still offering the splash of red or yellow which is less than traditional but the rest of this jacket is true to the name Old School until you look under the leather shell.
Construction & Fit:
Upgrades to the 2.0 include:
Proprietary Variable Flow Ventilation System to make riding in warm weather as enjoyable as a ride in the cooler weather while using the full-sleeve quilted liner
Adjustable cuffs and waist add to your ability to customize the fit
Five inside pockets and the two traditional hand pockets on the outside round out the ample storage
Safety Features:
1.1 to 1.2mm cowhide leather is there to protect your hide in the event of a slide
High-density impact protection concealed at the shoulders and elbows
Additional armor can be chosen to insert in the back protector pocket
The slightly relaxed style of this jacket lets you walk around without anyone ever knowing that it is really more about protection than just looking great.
At a cost of under $300, Joe Rocket Old School 2.0 offers riders a few less traditional choices for a splash of color while still remaining true to the roots of the Cafe Jacket, making this a good choice for any Cafe bike aficionado.
Buy Joe Rocket Old School 2.0
We receive a small commission when you purchase from one of our affiliate partners. Thank you for supporting us.
---
Not everyone who loves a Cafe Racer is also married to all of the traditional gear that surrounds the bikes. So for those who are into the retro ride but are not ready to dress like their parents when they are out for a ride, we have included a more modern option.
The Covert Hoody still fits the bill for a shorter cut jacket and full mobility to reach forward for the handlebars but in a less traditional looking jacket.
Construction & Fit:
The Scorpion Covert Hoody is for the next generation who are ready to enjoy the comfort of a cotton zip-front hoodie.
Sleeves offer forearm and bicep snap adjustments and the hood has elastic shock cord adjusters to eliminate any flapping form this unconventional cafe jacket
Added venting under the arms is possible thanks to the adjustable under-arm vents and integrated Rhino-Mesh lining
Safety Features:
600D poly reinforcements at the elbows and shoulders.
Sas-Tec Flex armor at the elbows provides CE Level 1 impact protection
Integrated pockets at the shoulders allow for optional Sas-Tec flex armor if the rider chooses
Streamlined back protector pocket for optional Sas-Tec Level 2 armor allows for upgrades there as well
The Scorpion Covert Hoody is not what a purist might consider wearing on a classic Cafe Racer or even on one of the new models, but it is a solid option for a nonconformist who likes the bike but is not interested in the traditional fashion statement. The Covert offers the needed protection and comfort to enjoy a hop on a Cafe Racer on your own terms.
Buy Scorpion Covert Hoody
We receive a small commission when you purchase from one of our affiliate partners. Thank you for supporting us.
RevZilla
Download & Save Our Infographic!
Can't decide on your favorite Cafe Jacket? Acquire all the information you need with our handy infographic to decide later or on-the-go. Download and save all our top picks for best Cafe Jacket of 2019.